Meet Crista
a volunteer at MarineParents.com. Our volunteers work around the United States in a variety of capacities. Please give a shout out of thanks to one of our Official Marine Parents Facebook Group volunteers!
---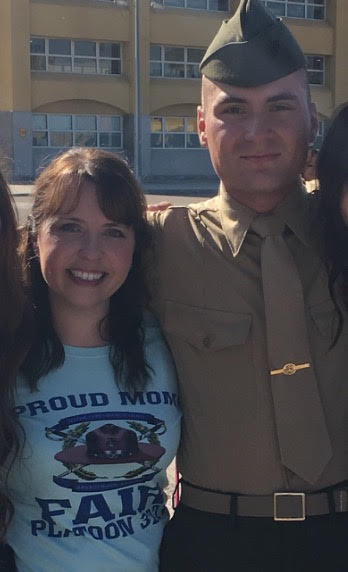 Crista Fair
Manager State Groups and Content Coord
Marine and
Total Volunteer Hours 1st & 2nd Quarter of 2018: 111.72! Crista has been a volunteer with MarineParents since October of 2015, initially serving as a Platoon Parent for 3rd Battalion, Kilo Company, San Diego, then serving as Group Guide for 2nd Battalion, Hotel Company, San Diego for two cycles, moving on to 2nd Battalion, Echo Company, San Diego as Group Leader for three cycles. Crista spent quite some time as the Coach for 1st Battalion Parris Island (Alpha, Bravo, Charlie & Delta Companies) as well. She is now proudly serving as the Manager for Team States, and is the Content Coordinator - a liaison between all Company Boards and the MarineParents Corporate Office.
Crista is a granddaughter of a Marine, a VERY proud Mother of a Marine, and a proud Marine mother-in-law, as her daughter married a Marine one day after he graduated from Boot Camp. Her son is an 0331 stationed in Hawaii, and her son-in-law is non infantry stationed at 29P.
According to Crista, "there is just something very special about helping other families get through the Recruit period and beyond; to be able to offer support, advice, and information, to help ease the angst we all felt while our recruits are in boot camp." Crista is very thankful to serve for such an amazing and honorable organization – MarineParents.
Back to the list of Official Marine Parents Facebook Groups Volunteers