Tweet
Congratulations to Emily Joran, our newest Volunteer!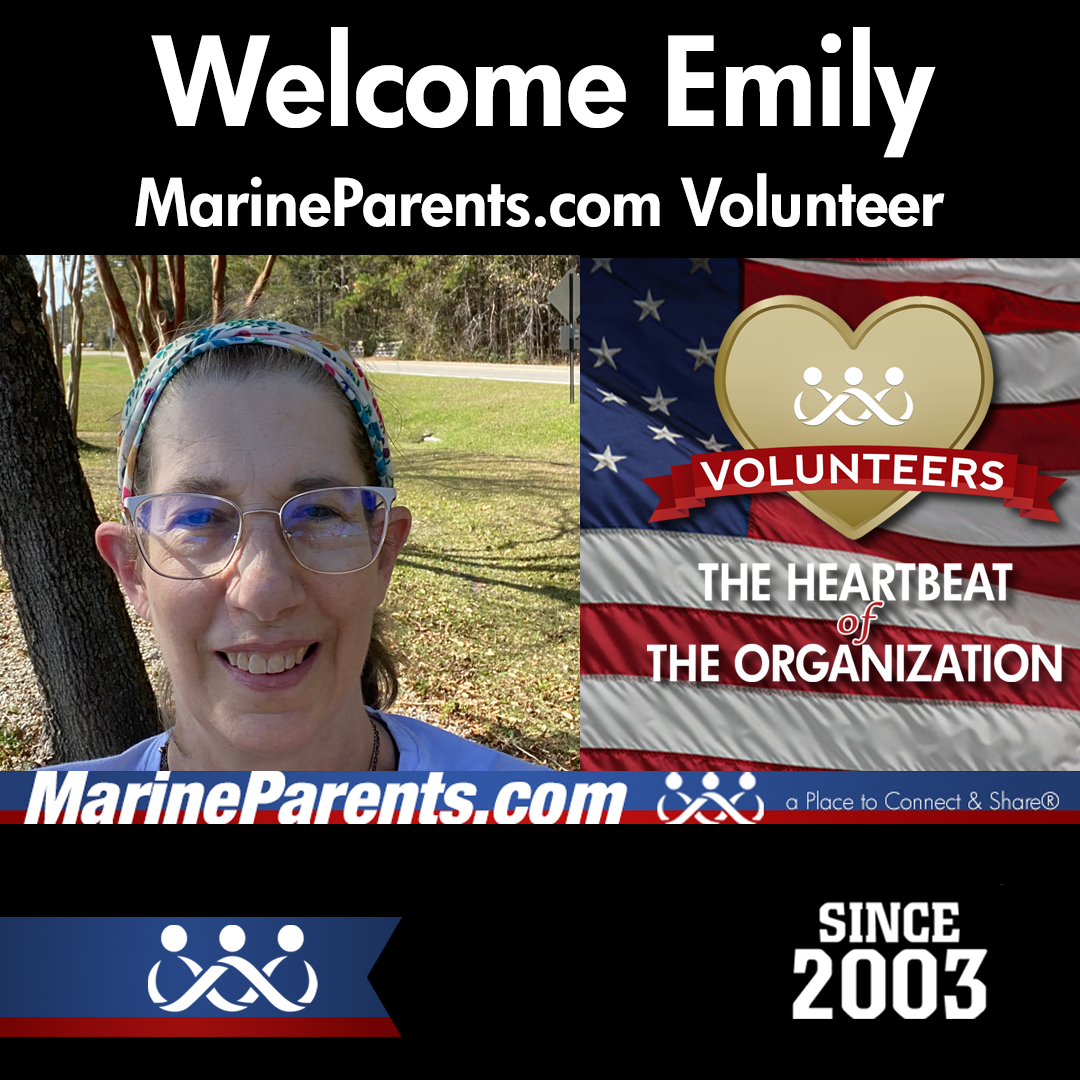 Emily completed 40+ hours of training and mentoring!
CONGRATULATIONS to Emily Joran who recently completed 40+ hours of training as part of ongoing professional development as a volunteer for the official MarineParents.com Facebook Groups in support of our Marine Corps family members and a place to connect and share®!
Let's show Emily our appreciation for her training by liking her profile page! Congratulations, Emily, and welcome aboard!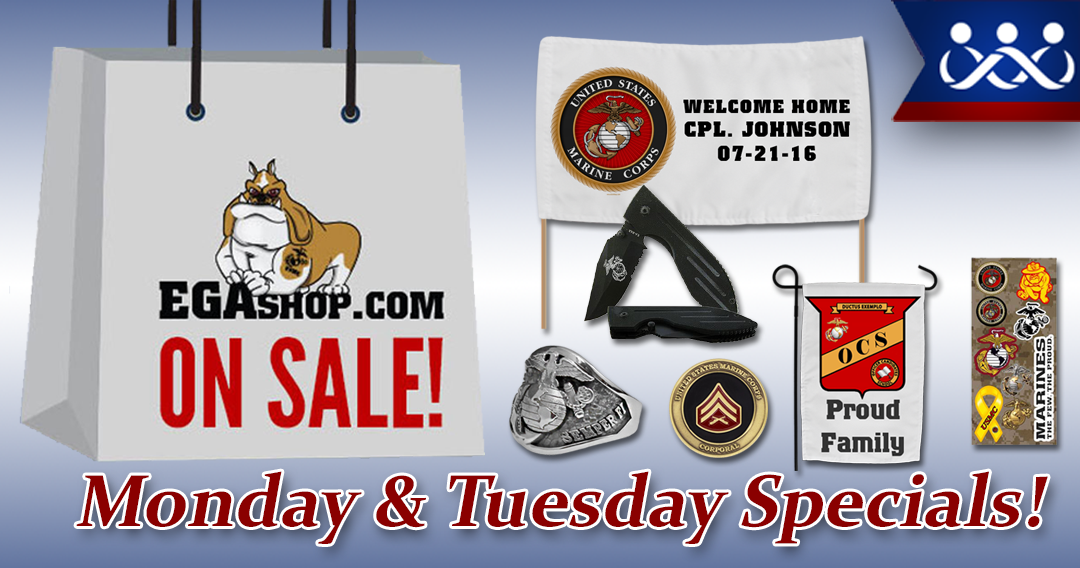 Monday and Tuesday Specials at the EGA Shop!
MONDAY and TUESDAY SALE! We have our Marine Corps shirt designs, OCS designs, Gifts for Marines, Marine Essentials, Coins, Crucible Stickers, Banners, Pennants, Rally Towels, and Scrapbooking supplies on sale! Select items on sale TODAY in many categories!