Tweet
First MEF Attacks Iraqi Defenses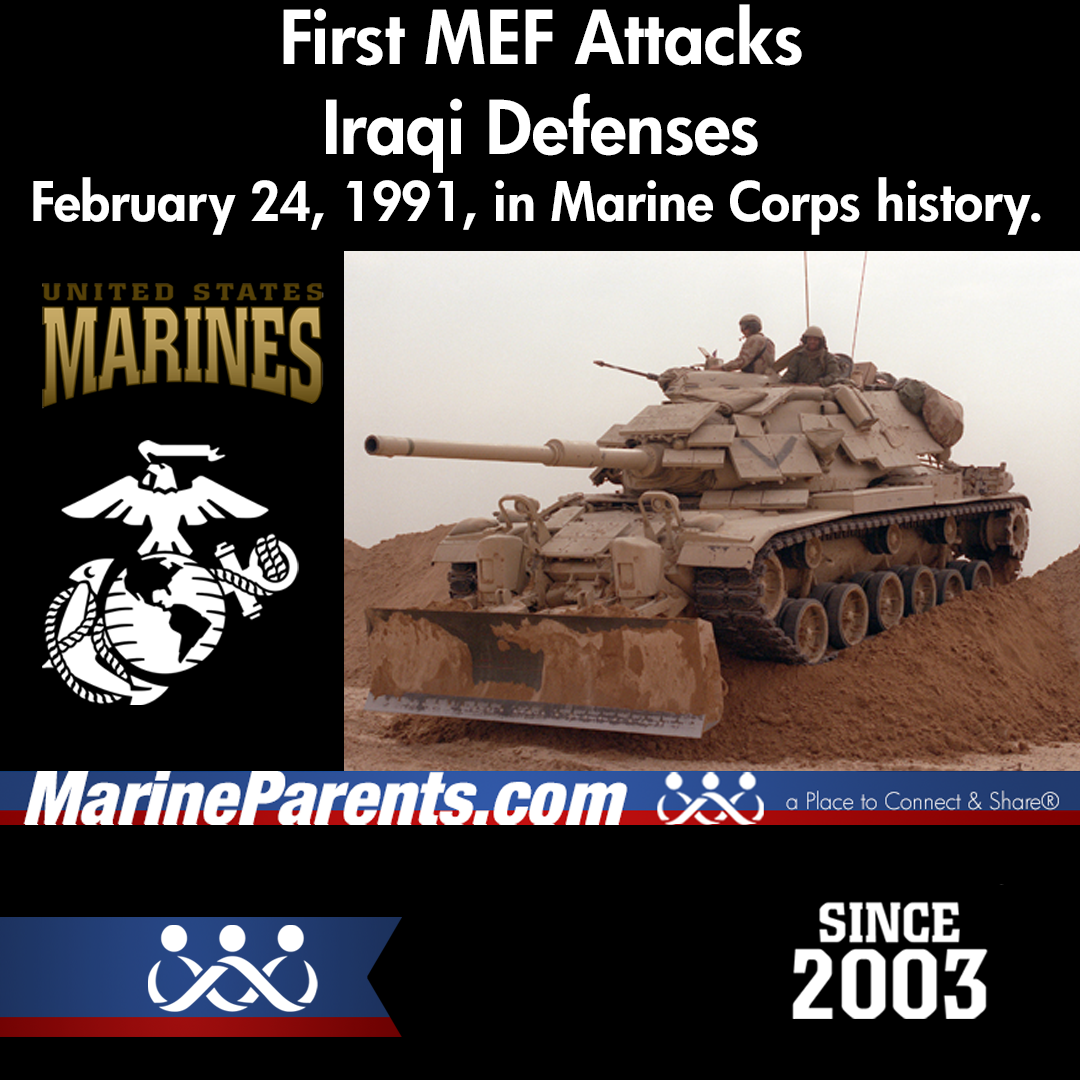 February 24, 1991 in Marine Corps History
On February 24, 1991, the First Marine Expeditionary Force and coalition forces began a ground assault on Iraqi defense forces in the final stages of Operation Desert Storm. The First and Second Marine Divisions attacked Iraqi defenses from the front while allied armored forces attacked from the rear. Approximately 100 hours later, Iraqi forces surrendered.
*Image info: US Marines drive their M-60A1 main battle tank over a sand berm while rehearsing their role during Operation Desert Storm. The tank is fitted with reactive armor and an M-9 bulldozer kit. (USMC photo by Staff Sergeant M.D. Masters).
Posted on 2/24/2000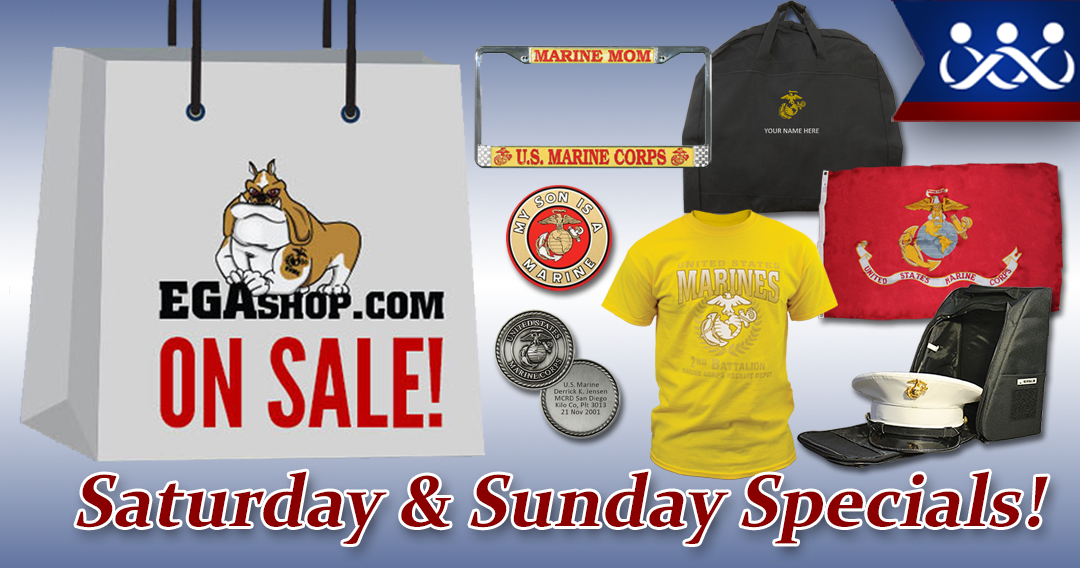 Saturday & Sunday Specials at the EGA Shop!
SATURDAY and SUNDAY SALE! We have our cover protector, dress blue garment bag, engraved coins, recruit shirts and wristbands, auto accessories, drinkware, and Marine family designs on sale! Select items on sale TODAY in many categories!