Tweet
First Celebration of Marine Corps' Birthday
November 10, 1921, in Marine Corps history.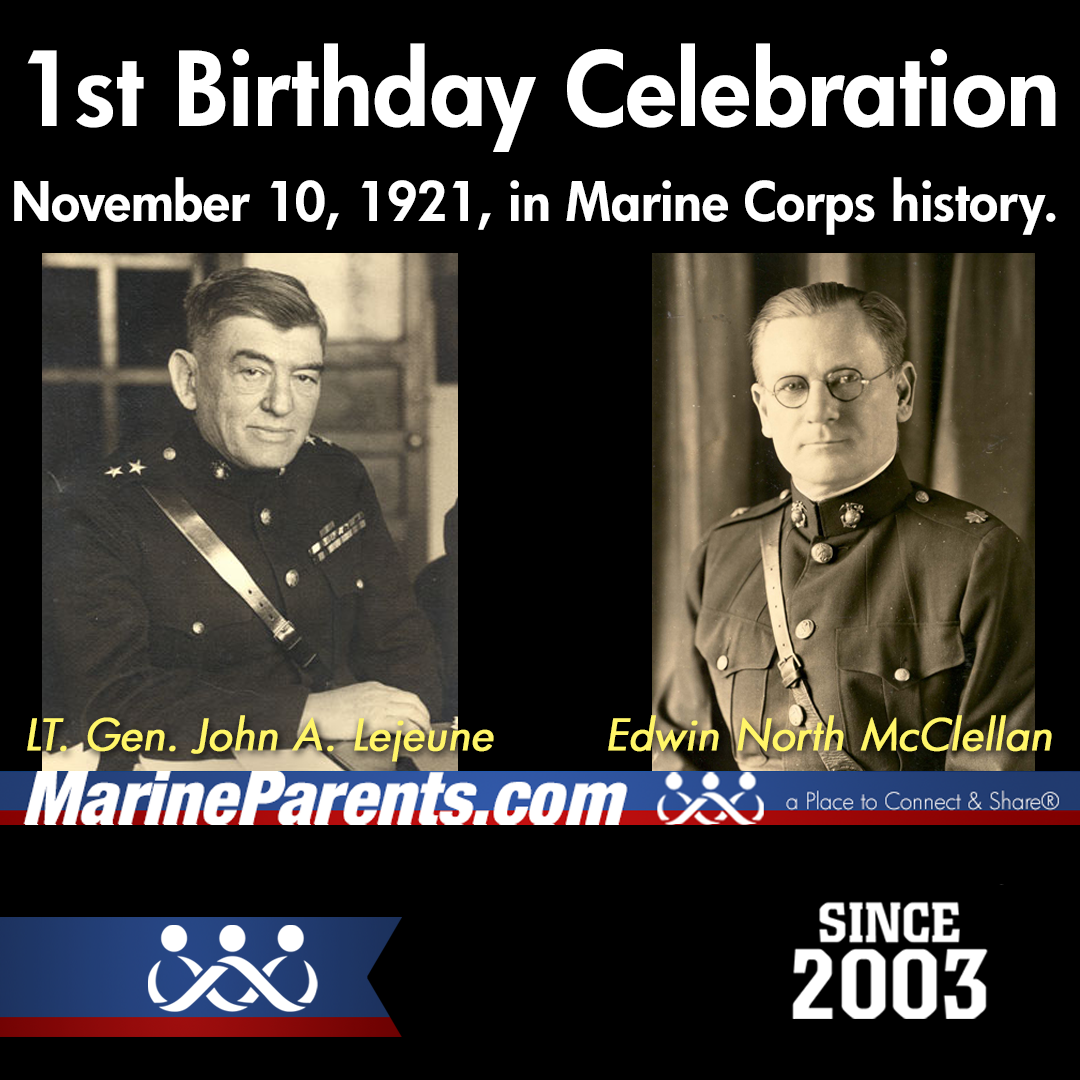 Posted on 11/10/2022
November 10, 1921, marks the date of the first formal celebration of the Marine Corps' birthday as November 10. On October 21 of that year, Major Edwin McClellan sent a memo to then-Commandant of the Marine Corps, John A. Lejeune, proposing that the original date of the founding of the Marine Corps, November 10, be declared a Marine Corps holiday to be celebrated by Marines across the globe. Less than two weeks later, on November 1, Commandant Lejeune issued Marine Corps Order No. 47 summarizing the history, mission, and tradition of the Corps, and directed that it be read to all Marine commands each year on November 10.
Photo: Lejeune and McClellan. Public domain.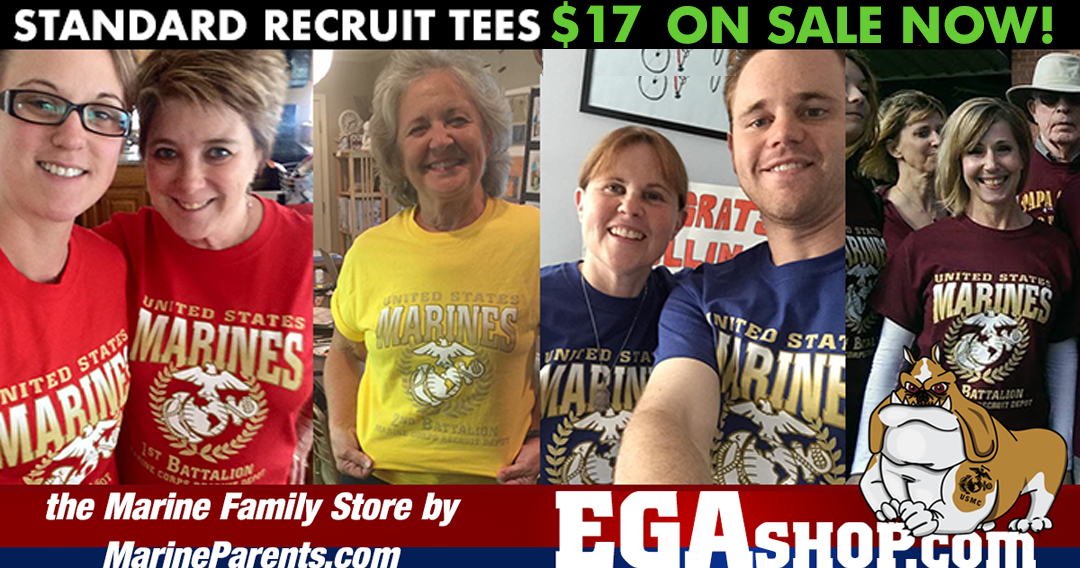 MISS YOUR SOON-TO-BE MARINE? OF COURSE YOU DO!
Send them a picture showing your support during boot camp! On sale for a limited time. Sale is not retroactive.