Tweet
MPTA Helps Marine Mother, Jennifer, Attend Graduation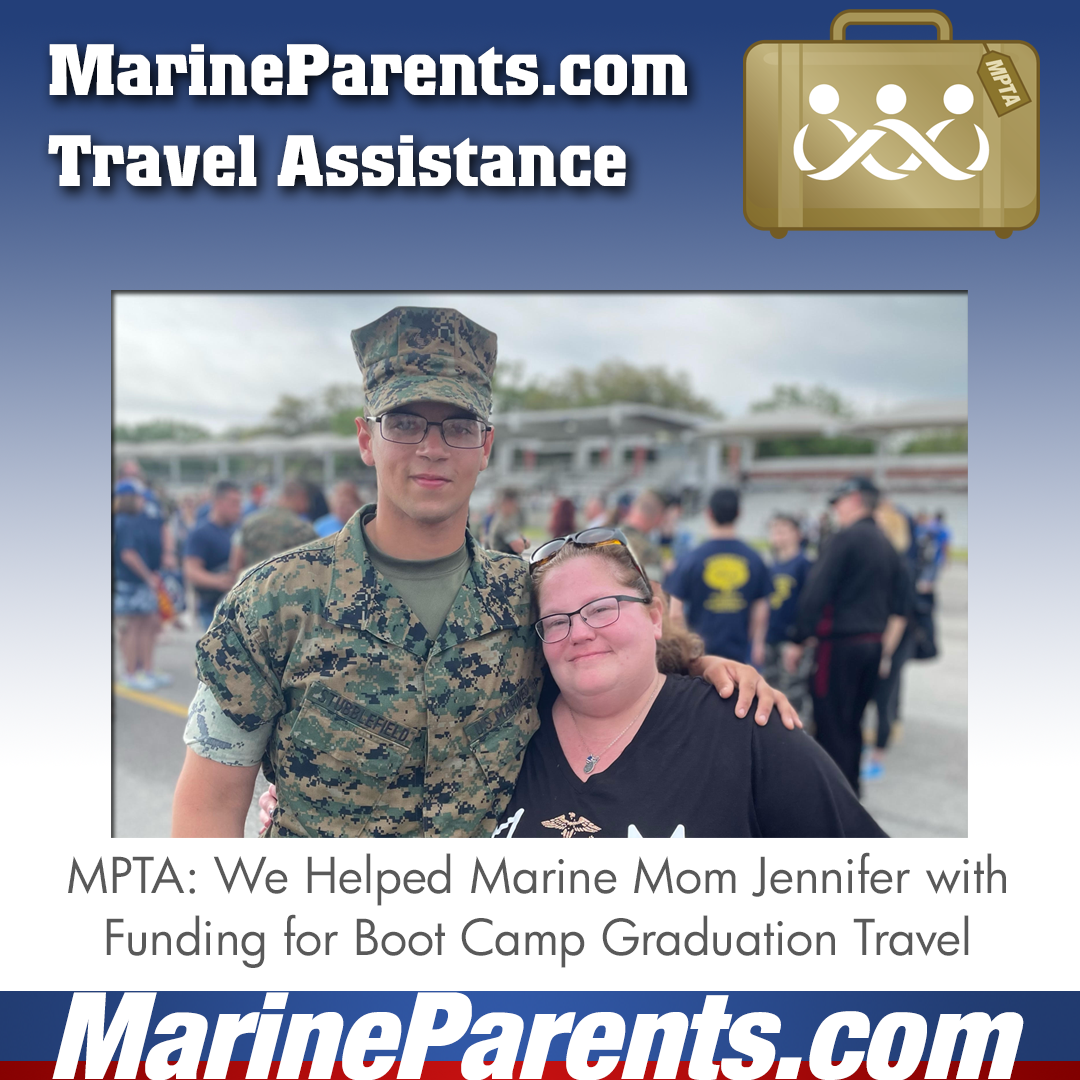 Thank you Marine Parents Travel Assistance!
On Friday, April 8, 2022, Marine Parents Travel Assistance sent Jennifer, Mother of a recruit, to Parris Island for the recruit's graduation from Lima Company to become a Marine.
It was a blessing to be able to attend graduation. I am honored to call this young man my son. It was amazing to congratulate all these hard-working young men and women on earning the title of United States Marine. The ceremony was breathtaking and like no other I have ever been to. Thank you so much for helping me on this journey, words can't express how grateful I am. I appreciate the assistance, the information, and keeping our family up to date on everything happening in boot camp. Thank you from our entire family!
Marine Corps Gifts & Collectibles ON SALE!
Do you need ideas for a gift? This category is for you! Your Marine would be happy to have any one of these amazing items!