Tweet
MPTA Helps Marine Mother, Marilyn, Attend Graduation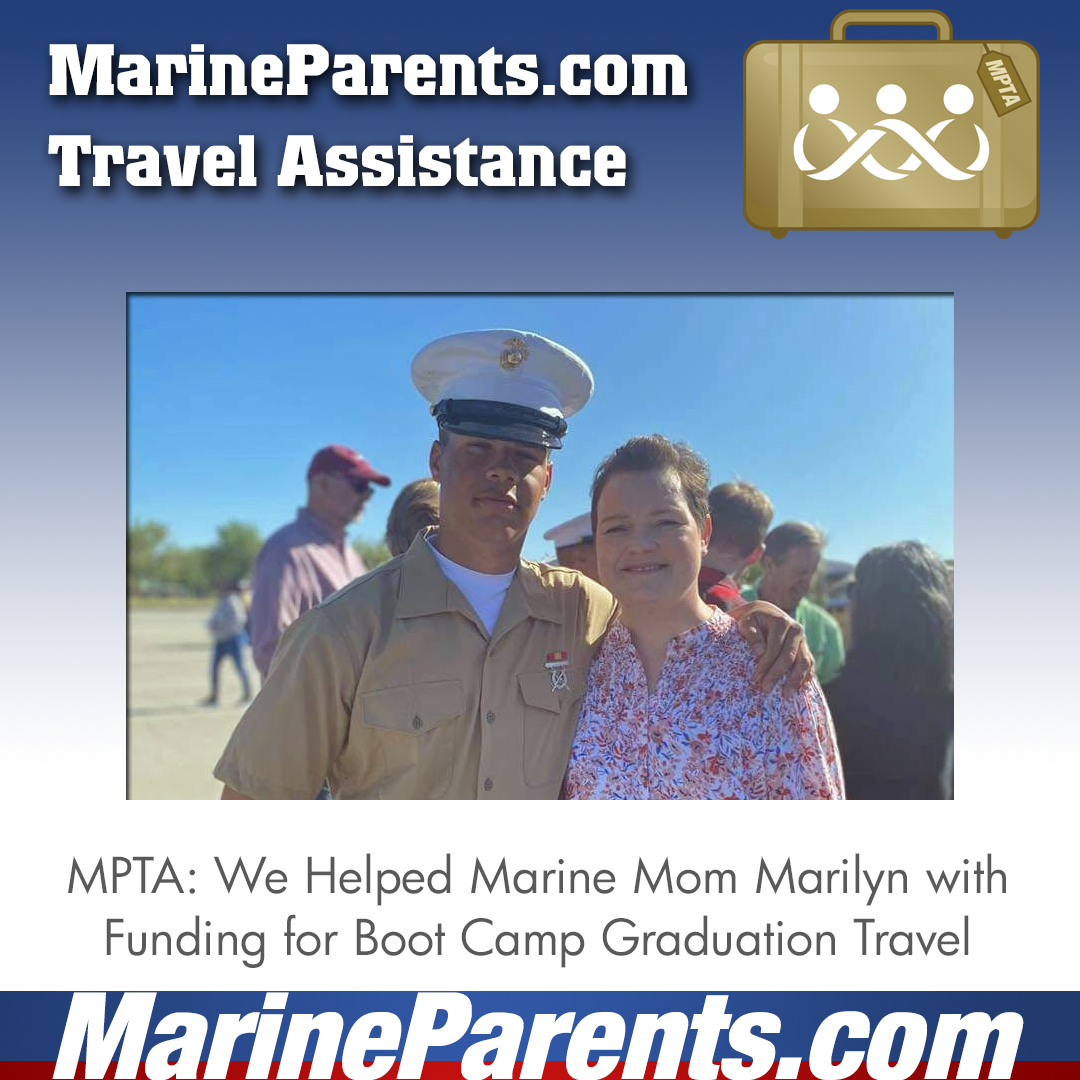 Thank you Marine Parents Travel Assistance!
On Friday, April 8, 2022 Marine Parents Travel Assistance sent Marilyn, Mother of a recruit, to Parris Island for the recruit's graduation from Lima Company to become a Marine.
This is my Marine and me on graduation day! If it wasn't for Marineparents.com, I would not have been able to witness my son graduate boot camp due to my circumstances! Yet, I was able to not only see him but hug him again! Thank you so much for this opportunity. MarineParents made this experience so special!
Posted on 4/15/2022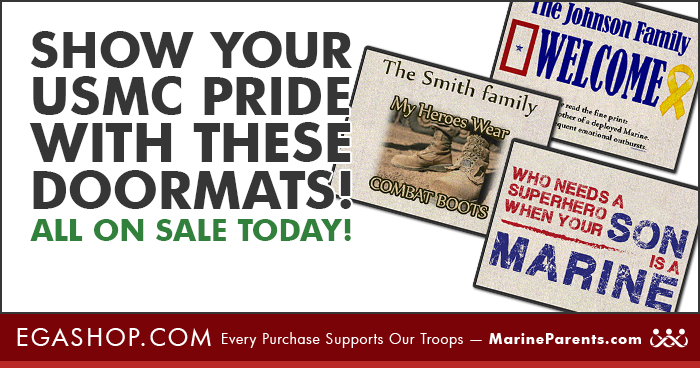 DOORMATS ON SALE!
These doormats are just what you need to let everyone who enters your home know that you support the Marine Corps!