Tweet
Nicole 4000+ Hours PLUS 5 Years Service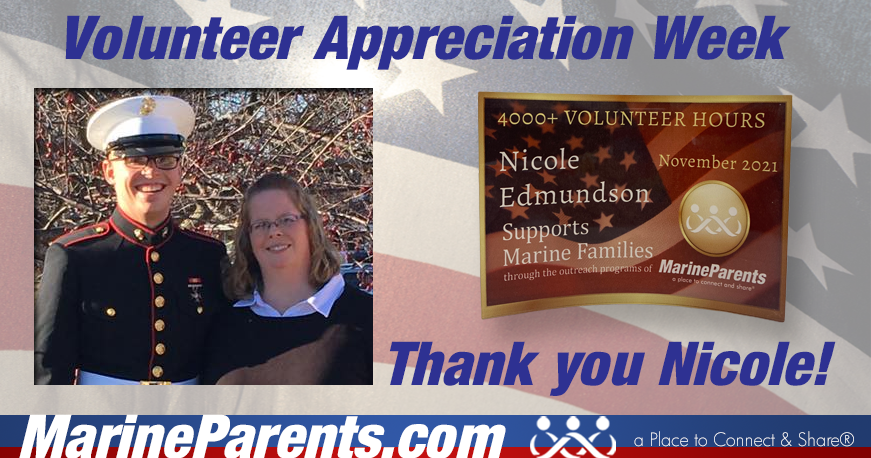 M.o.M. to One, Her Son, But Identifies with MANY: Semper Family
Congratulations go out to Nicole Edmundson for reaching 4000+ service hours as of November 2021 volunteering for MarineParents.com! And in a few days, Nicole will celebrate FIVE YEARS in service! Nicole wears many hats at Marine Parents because, like most volunteers who see a need, she always steps up to the plate. Her role as Manager gives her the opportunity to work in several groups with dozens of volunteers. She embraces the Semper Family philosophy and truly sees Marine Corps Families as her family.
Having worked with Nicole for several years, I can tell you that she is genuine and caring. She sees her volunteer service as an opportunity to meet more friends and fully embrace the Marine Corps Community.
—Tracy Della Vecchia, Founder
Nicole joined Marine Parents because she wanted to make a difference in the lives of those families whose children are just beginning their Marine journey. She looks forward to riding the roller coaster with our recruit families and cheering them on as they take their first steps into our family! She continues volunteering because of the relationships that she is building. A whole new family has been opened to her. Semper Fi!
Thank you, Nicole, for all you've done through the years and through 4000 hours in service. We know you are a friend to many Marine family members around the world and are thrilled that you call Marine Parents your home. God Bless and Semper Family!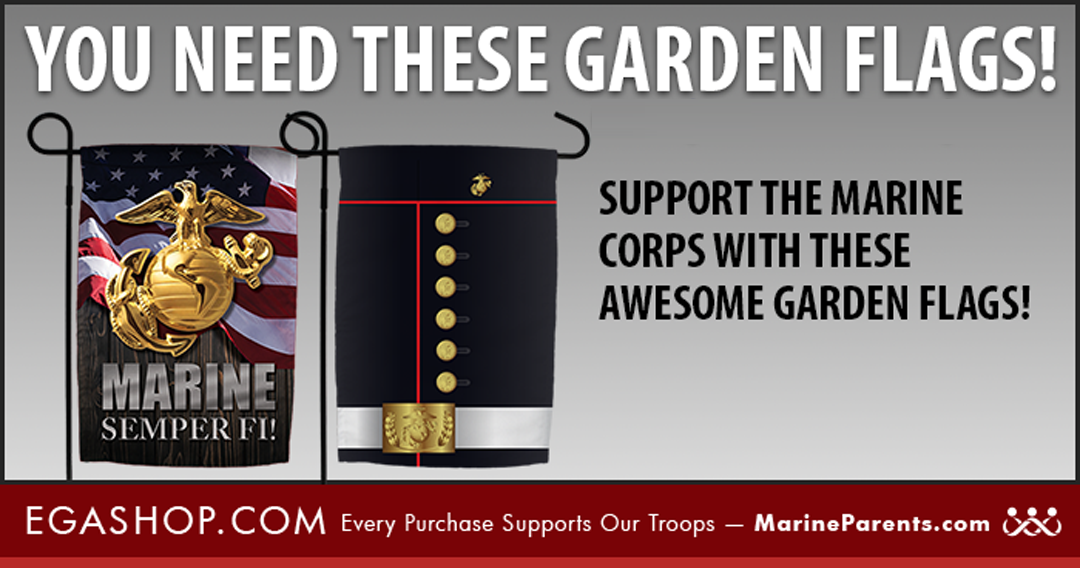 Marine Family: Show that Semper-Fi pride!
You need these garden flags! Several styles to choose from including holidays!