Tweet
April is Month of the Military Child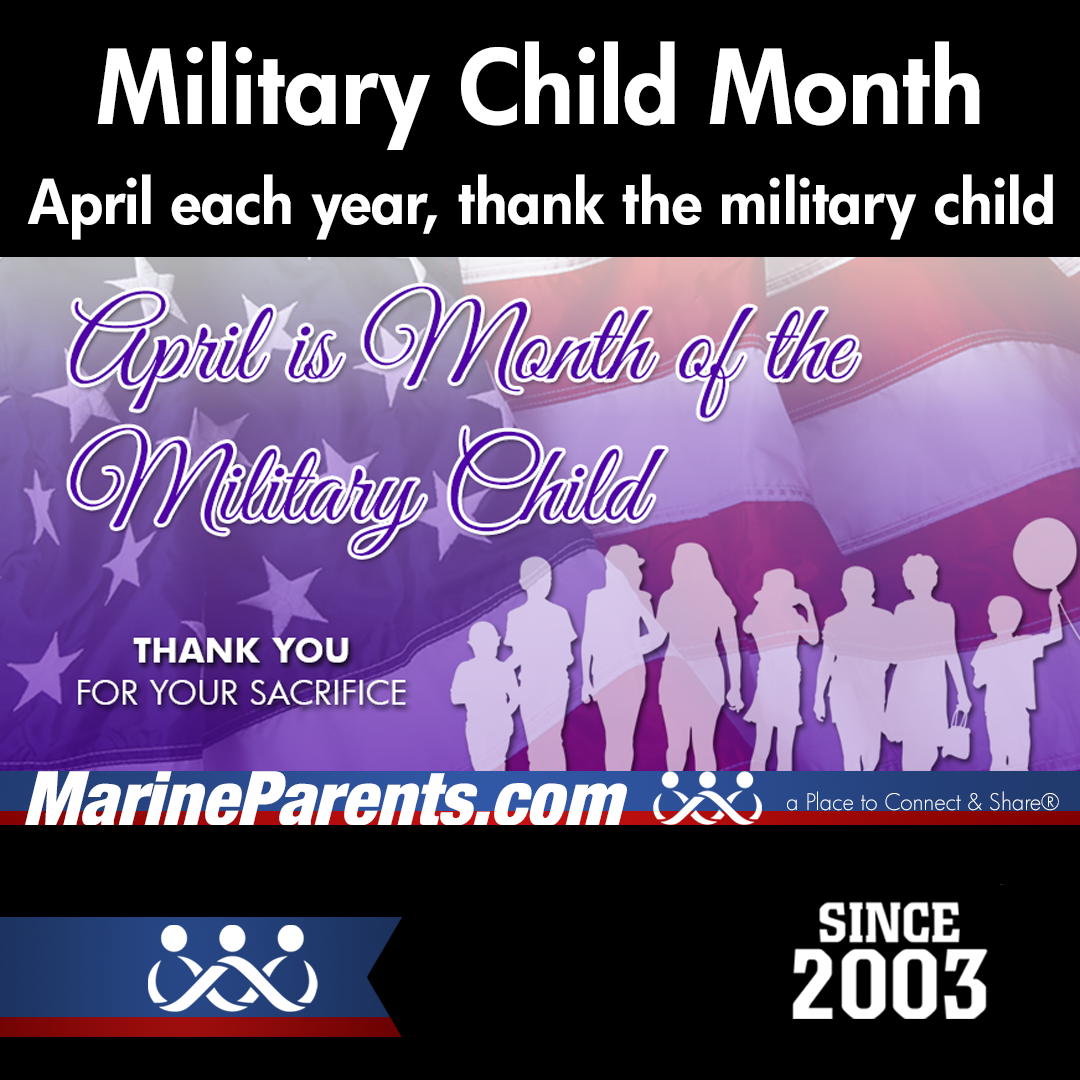 Established in 1986 by then-Defense Secretary Caspar Weinberger
Marine Parents would like to take this opportunity to recognize the sacrifices and support of the approximately 2 million U.S. military children 18 years old and younger who have one or both parents serving in the armed forces.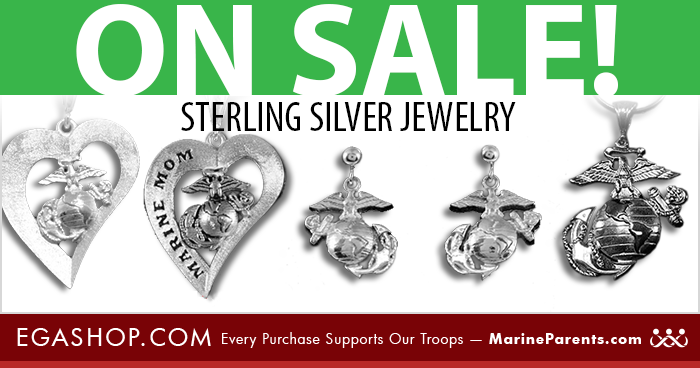 Marine Corps Sterline Silver Jewelry on Sale!
This is your change to get a MoM you know a gift that she'll love! On sale for a limited time. Shop early for the best selection.