Tweet
MPTA Helps Marine Mother, Marleni, Attend Graduation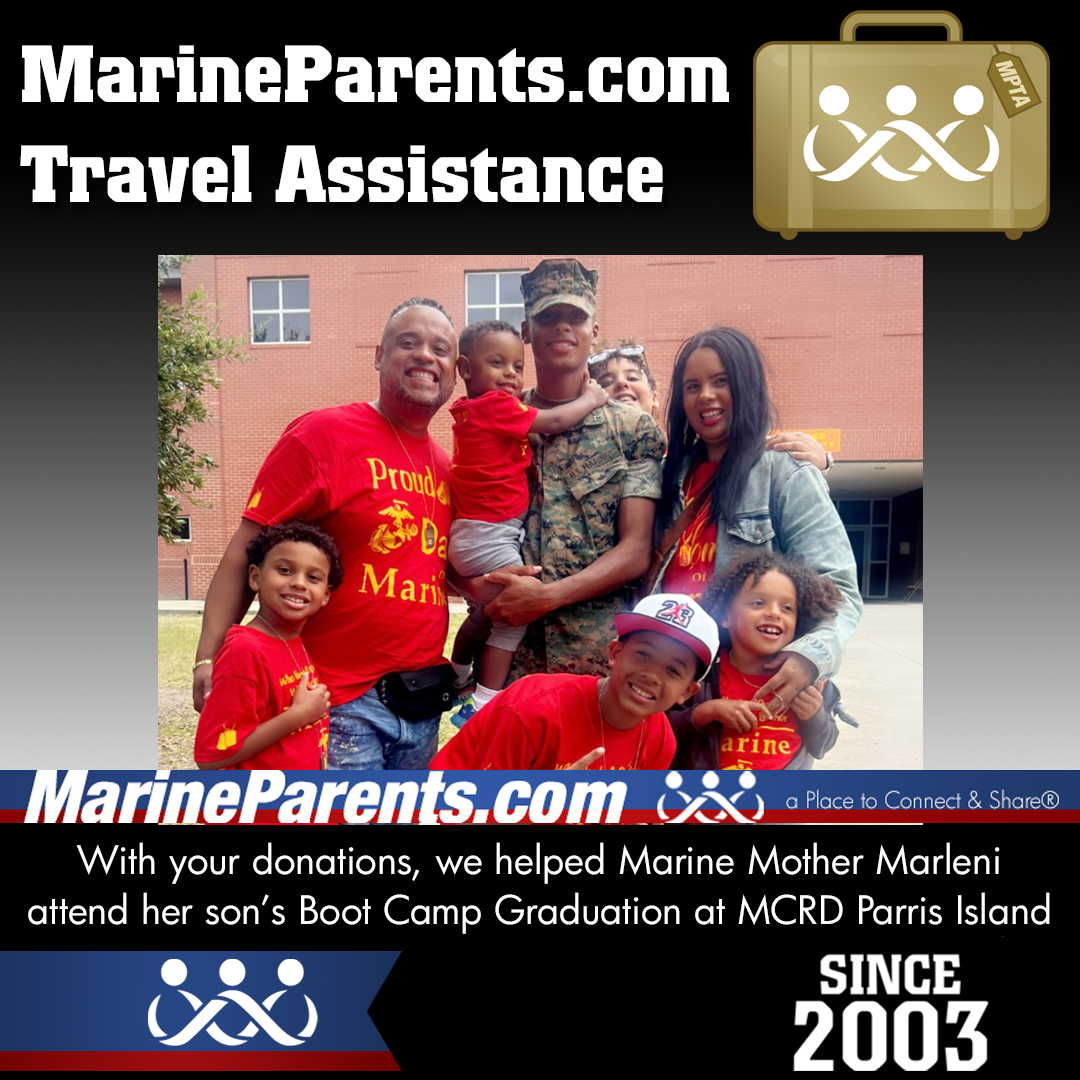 Thank you Marine Parents Travel Assistance!
On Friday, October 13, 2023, Marine Parents Travel Assistance sent Marleni, Mother of a recruit, to Parris Island for the recruit's graduation from Bravo Company to become a Marine.
Thank you MarineParents Travel Assistance for the help getting to graduation. This assistance was important because we are a family of 8 and it is very expensive to do any travel. Thank you for your help! Marleni, New Marine Mom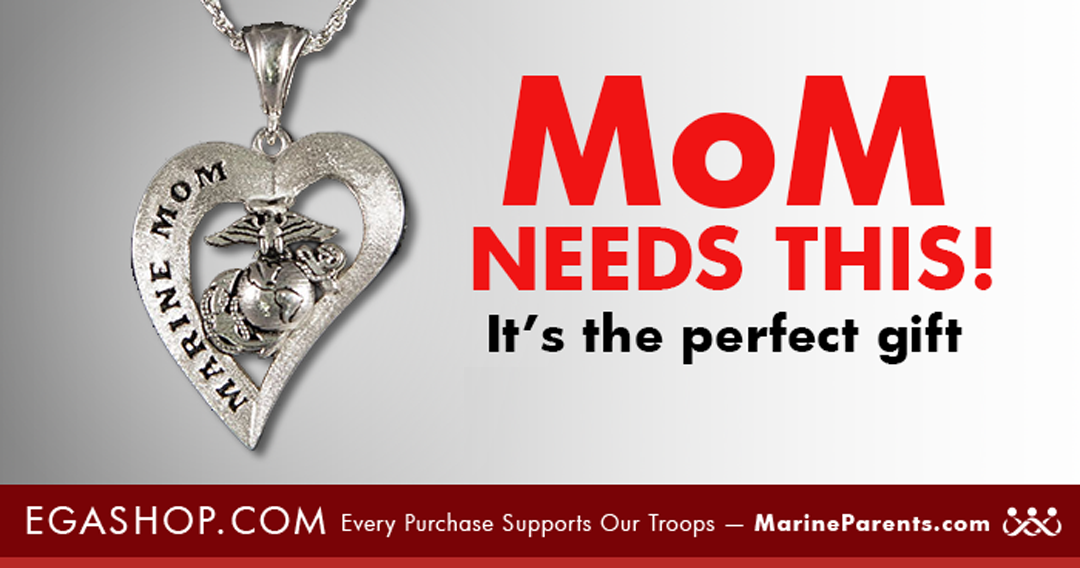 Christmas is Around the Corner!
SHOW THE LOVE THIS GIFT-GIVING SEASON! Our sterling silver Eagle, Globe, and Anchor (EGA) Heart Necklace is the perfect gift for the MoM in your life!