Tweet
MPTA Helps Marine Mother, Crystal, Attend Graduation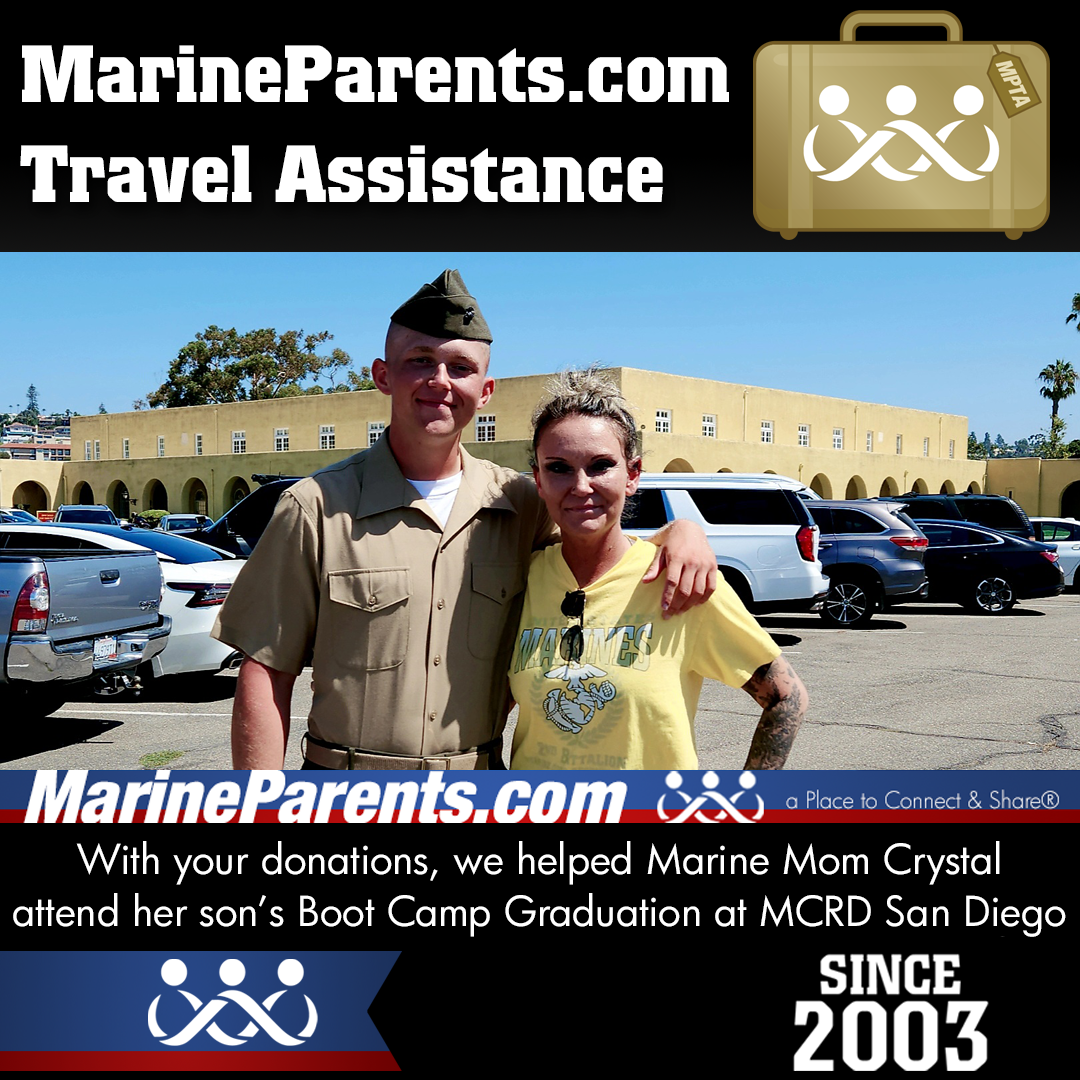 Thank you Marine Parents Travel Assistance!
On Friday, September 15, 2023, Marine Parents Travel Assistance sent Crystal, Mother of a recruit, to San Diego for the recruit's graduation from Fox Company to become a Marine.
Thank you so much MarineParents.com for helping me see my son follow his dreams. Because of your assistance, I was able to be part of this amazing experience and see his smiling face and all that he's accomplished. Semper fi ❤️ Much love!! So grateful!! Crystal, New Marine Mom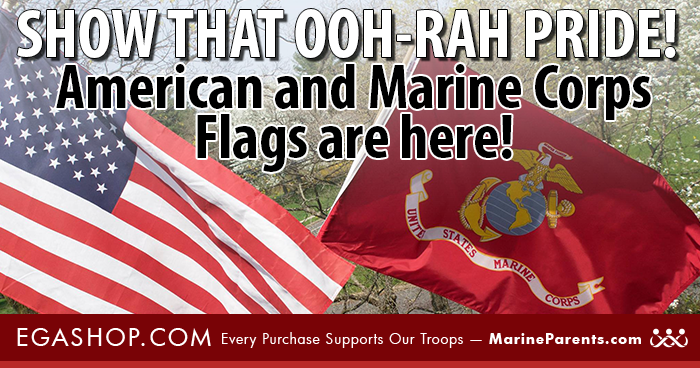 Made in the USA!
Fly Proud! Both our American flag and Marine Corps flag are made in the USA. They each look stellar on their own, but truly shine when they are flown together!