Tweet
MPTA Helps Marine Mother, Jessica, Attend Graduation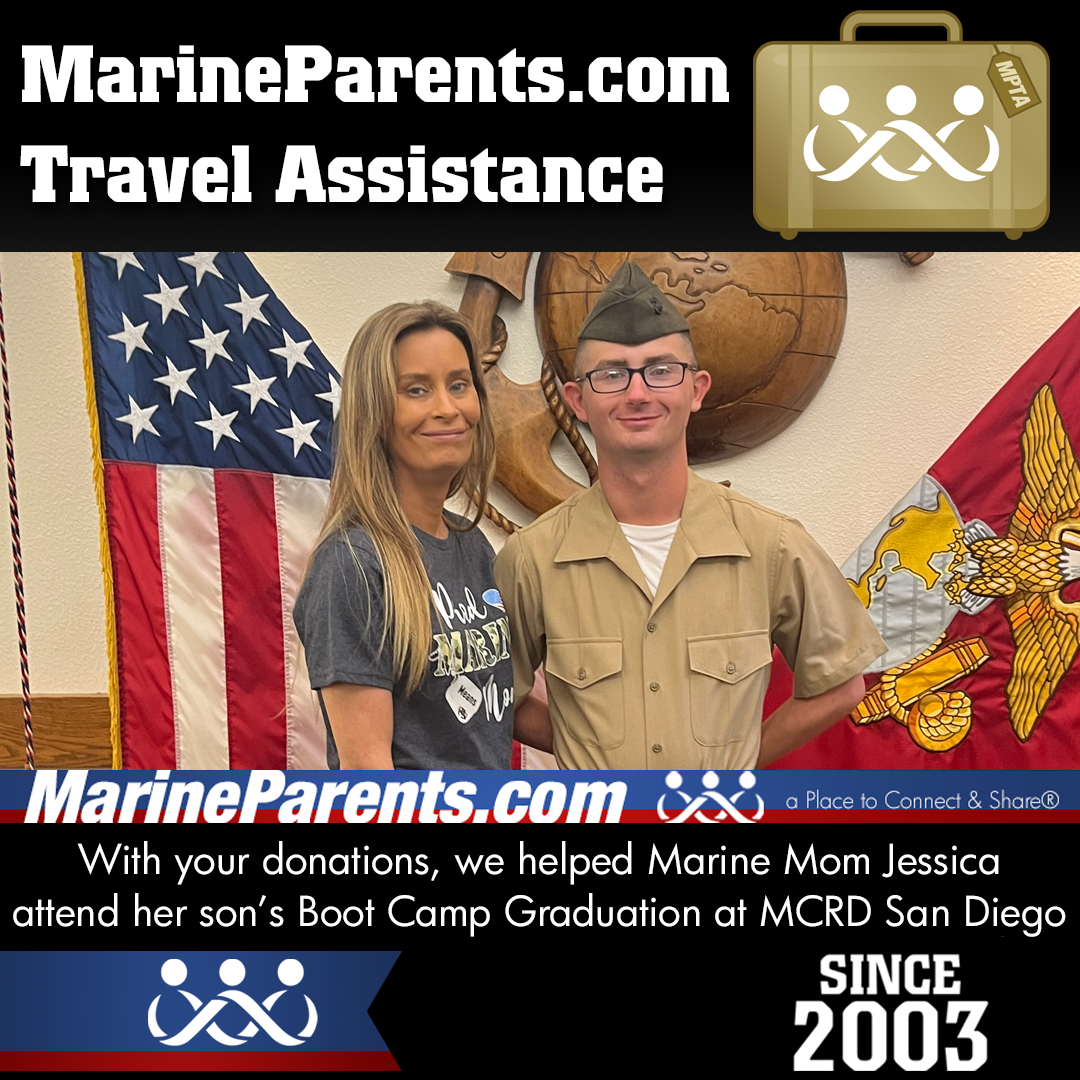 Thank you Marine Parents Travel Assistance!
On Friday, September 1, 2023, Marine Parents Travel Assistance sent Jessica, Mother of a recruit, to San Diego for the recruit's graduation from Kilo Company to become a Marine.
I want to thank you for helping with some of the expenses. With the assistance of MarineParents, I was able to watch my son graduate as a new Marine. It's a day that I will never forget and will always be in my heart. Jessica, New Marine Mom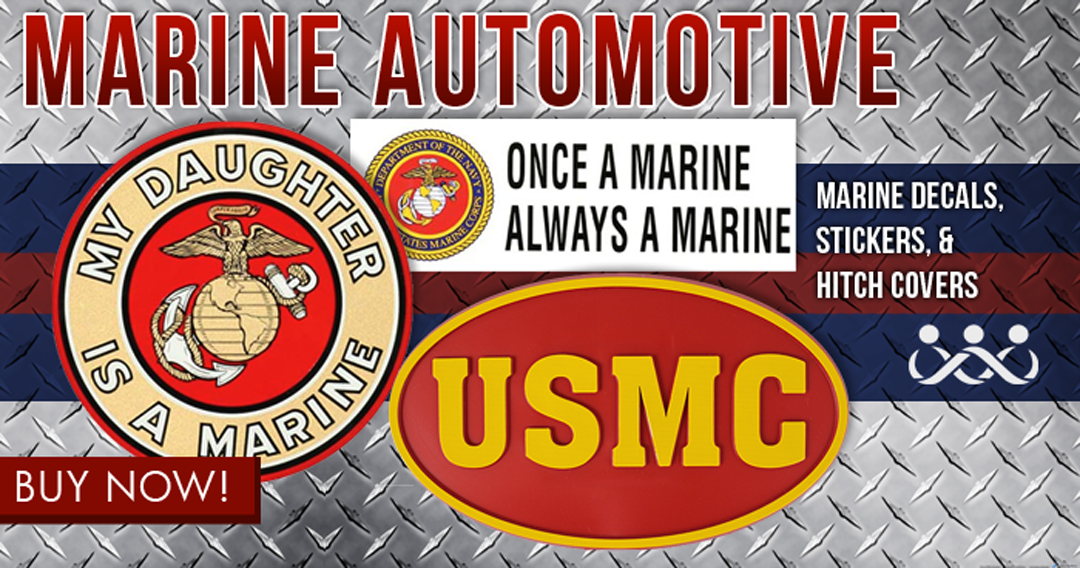 Marine Corps Car and Truck Swag
Show off your pride and deck out your ride! USMC decals, bumper stickers, hitch covers & more are available at The EGA Shop!