Tweet
MPTA Helps Marine Parents, Richard and Cassandra, Attend Graduation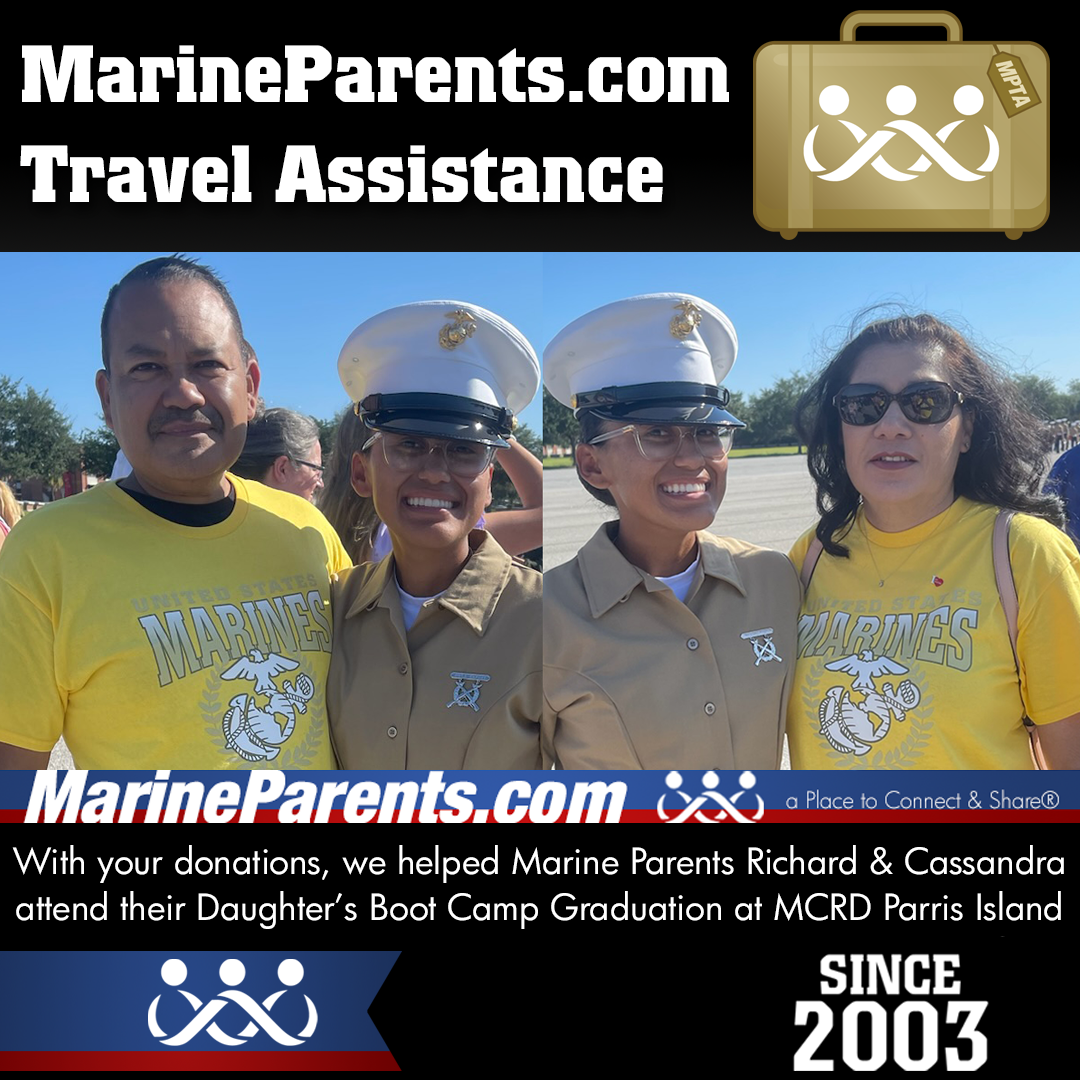 Thank you Marine Parents Travel Assistance!
On Friday, September 1, 2023, Marine Parents Travel Assistance sent Richard & Cassandra, Parents of a recruit, to Parris Island for the recruit's graduation from Hotel Company to become a Marine.
Our daughter began her journey as a recruit in June and graduated on September 01, 2023, as a Marine. She was originally assigned to San Diego. This was close to home and every available family member planned on attending. Surprisingly, on the day of her departure, she was moved to Parris Island. This changed everything as no one would be able to afford the travel. The expense was going to be a challenge for us also because we are a one-income family with little extra. The financial support you have provided allowed us to make the journey to be with our daughter on her special day. We appreciate the support of the Marine Parents Travel Assistance program. We are thankful there is a program like this to help families in need. Thank you so much!! Richard & Cassandra, New Marine Parents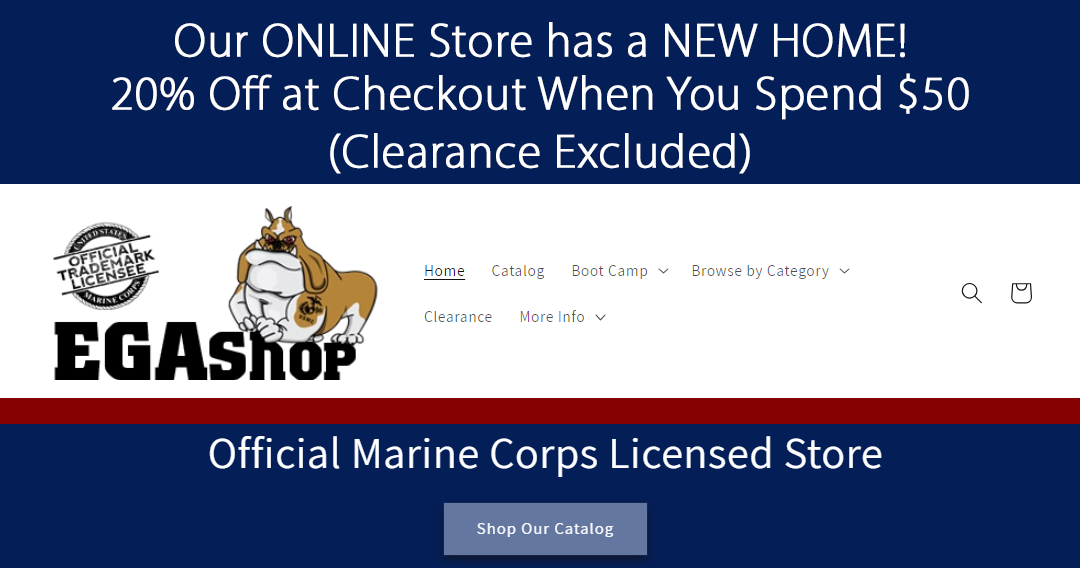 20% Off at Checkout When You Spend $50 (Clearance Excluded)
The EGA Shop, our Marine Corps Store, has a new home! It's faster and easier than ever. We're offering 20% off on orders of $50 (excluding clearance items). Come check out our new look! Ooh Rah Marine Corps Shopping!