Tweet
MPTA Helps Marine Mother, Felicitas, Attend Graduation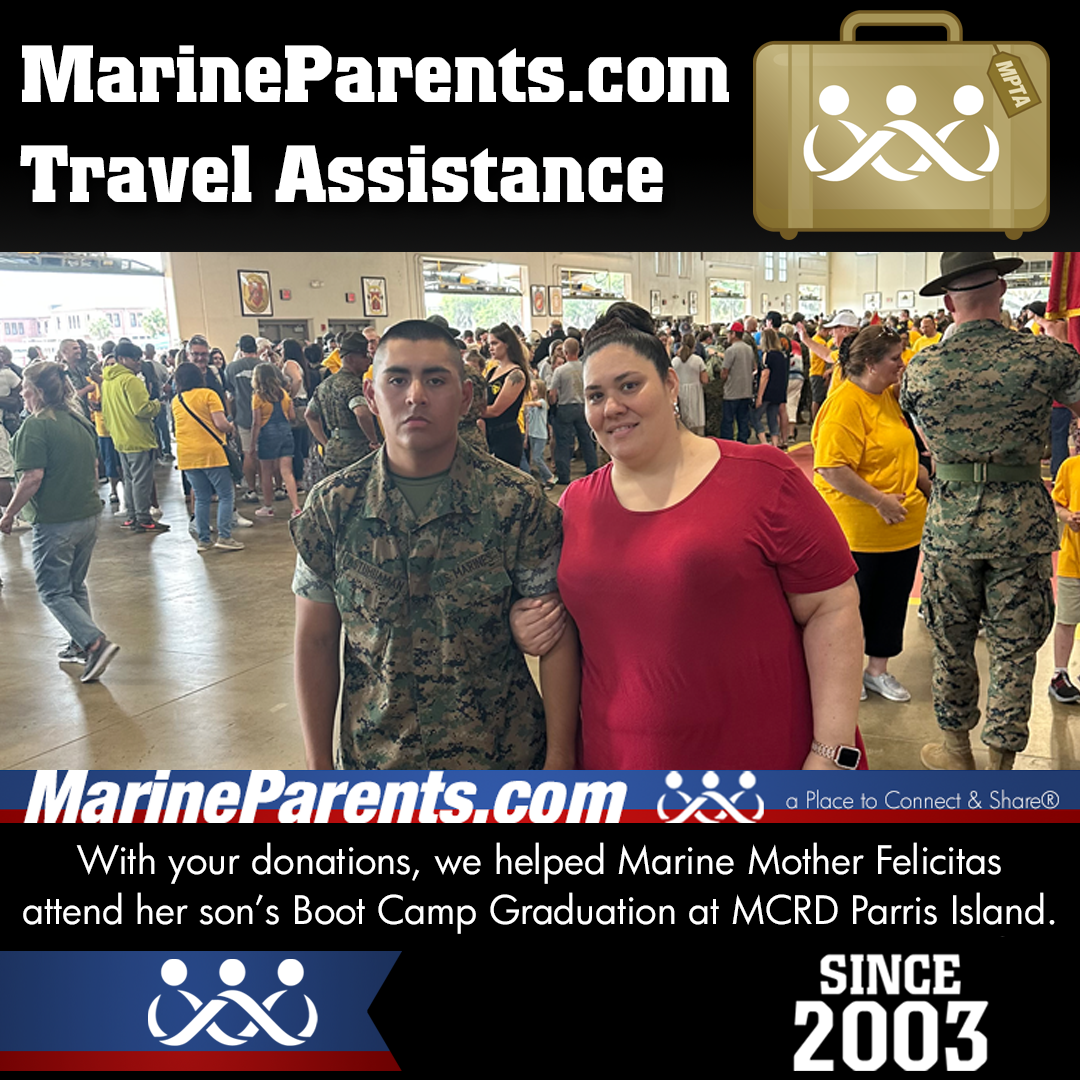 Thank you Marine Parents Travel Assistance!
On Friday, June 2, 2023, Marine Parents Travel Assistance sent Felicitas, Mother of a recruit, to Parris Island for the recruit's graduation from Echo Company to become a Marine.
The travel assistance program means so much to me. Knowing that I will be able to pay a household bill that I only partially paid to be able to attend my son's graduation. The photo is from family day. Thank you. Felicitas, New Marine Mom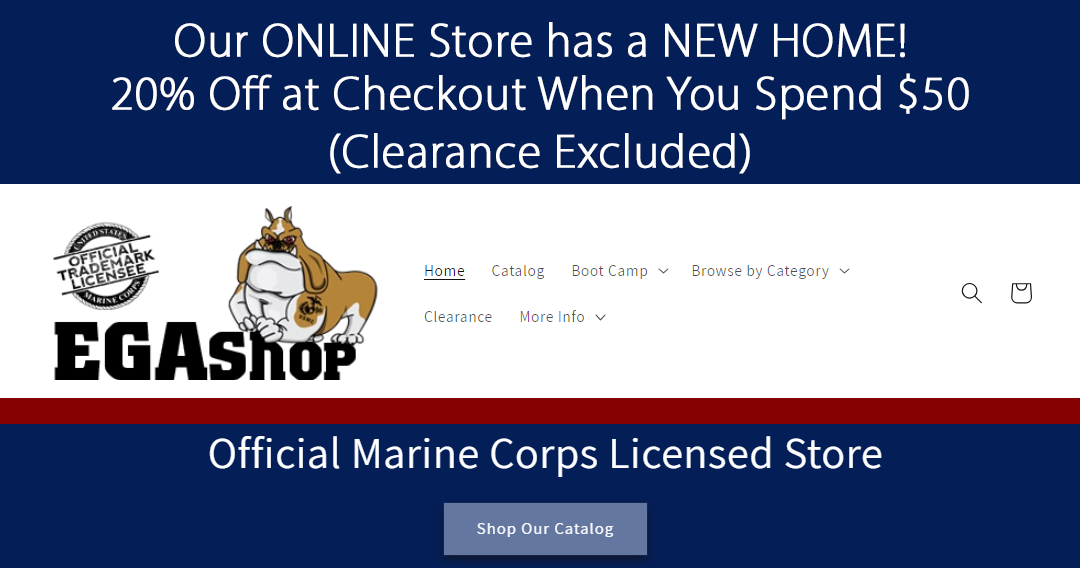 20% Off at Checkout When You Spend $50 (Clearance Excluded)
The EGA Shop, our Marine Corps Store, has a new home! It's faster and easier than ever. We're offering 20% off on orders of $50 (excluding clearance items). Come check out our new look! Ooh Rah Marine Corps Shopping!