Tweet
In Memory LCpl. Gabriel A. Puchalla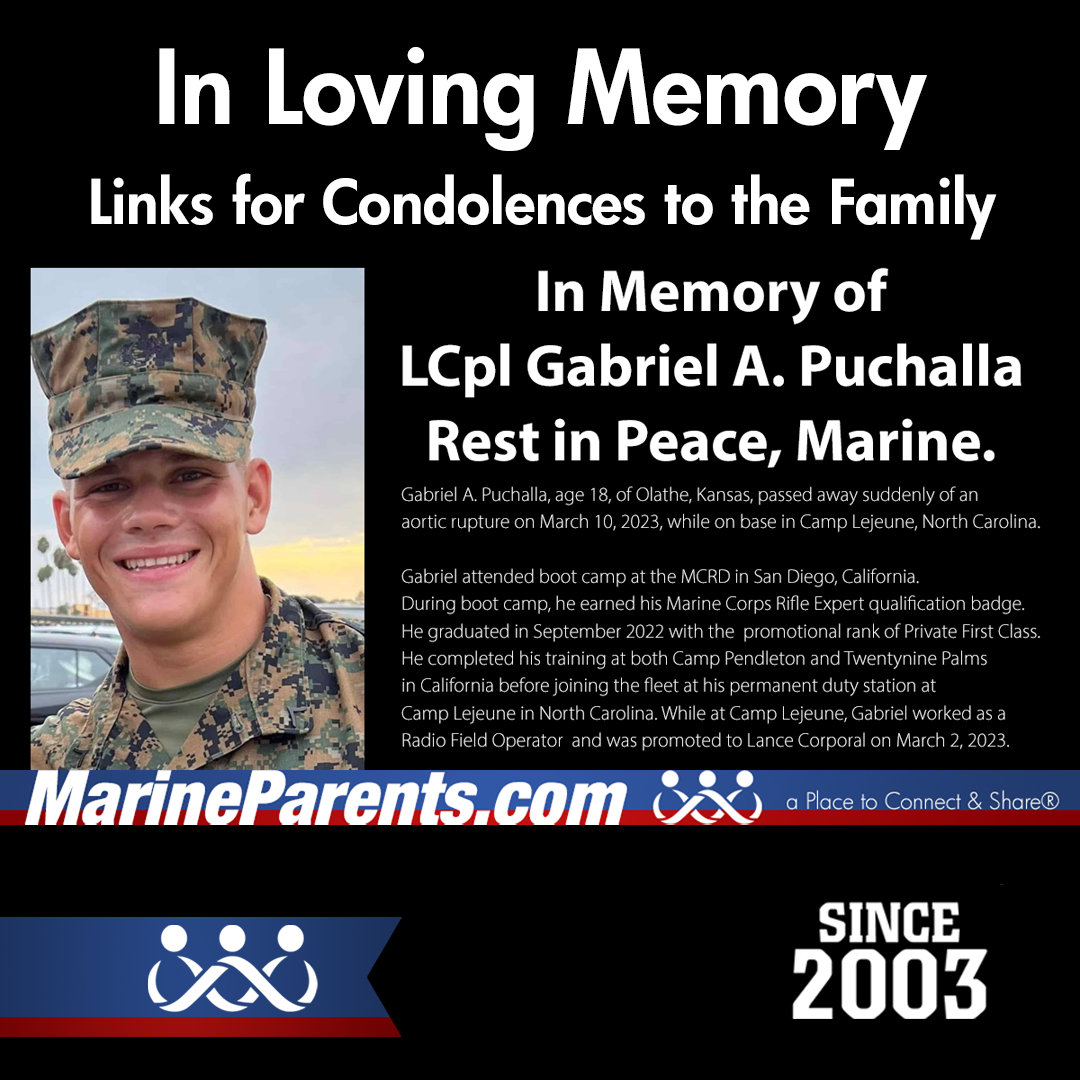 Please offer your condolences to the family.
Gabriel A. Puchalla, age 18, of Olathe, Kansas, passed away suddenly of an aortic rupture on March 10, 2023, while on base in Camp Lejeune, North Carolina.
Please click the link below to leave condolences for the family on Gabriel's obituary page AND please leave your thoughts and prayers HERE as a comment. His family are members of the official Marine Parents Facebook group for Third Battalion, San Diego.
The family has requested donations to Marine Parents Travel Assistance in lieu of flowers. We will send a card to the family on your behalf. All donations will receive a receipt via email for tax purposes. Click the link below to donate.
Gabriel attended boot camp at the MCRD in San Diego, California. During boot camp, he earned his Marine Corps Rifle Expert qualification badge. He graduated in September 2022 with the promotional rank of Private First Class. He completed his training at Camp Pendleton and Twentynine Palms in California before joining the fleet at his permanent duty station at Camp Lejeune in North Carolina. While at Camp Lejeune, Gabriel worked as a Radio Field Operator and was promoted to Lance Corporal on March 2, 2023.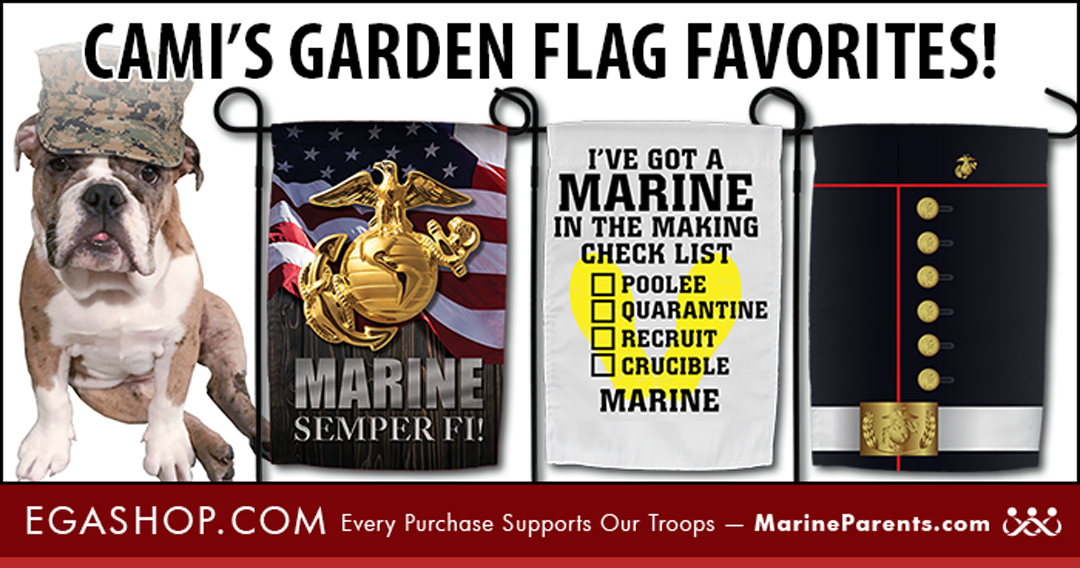 THESE MARINE CORPS GARDEN FLAGS ARE MUST HAVES!
Deck out your yard with these amazing USMC Garden Flags and have your lawn looking fly in no time! OOH-RAH!