Tweet
MPTA Helps Marine Mother, Shelia, Attend Graduation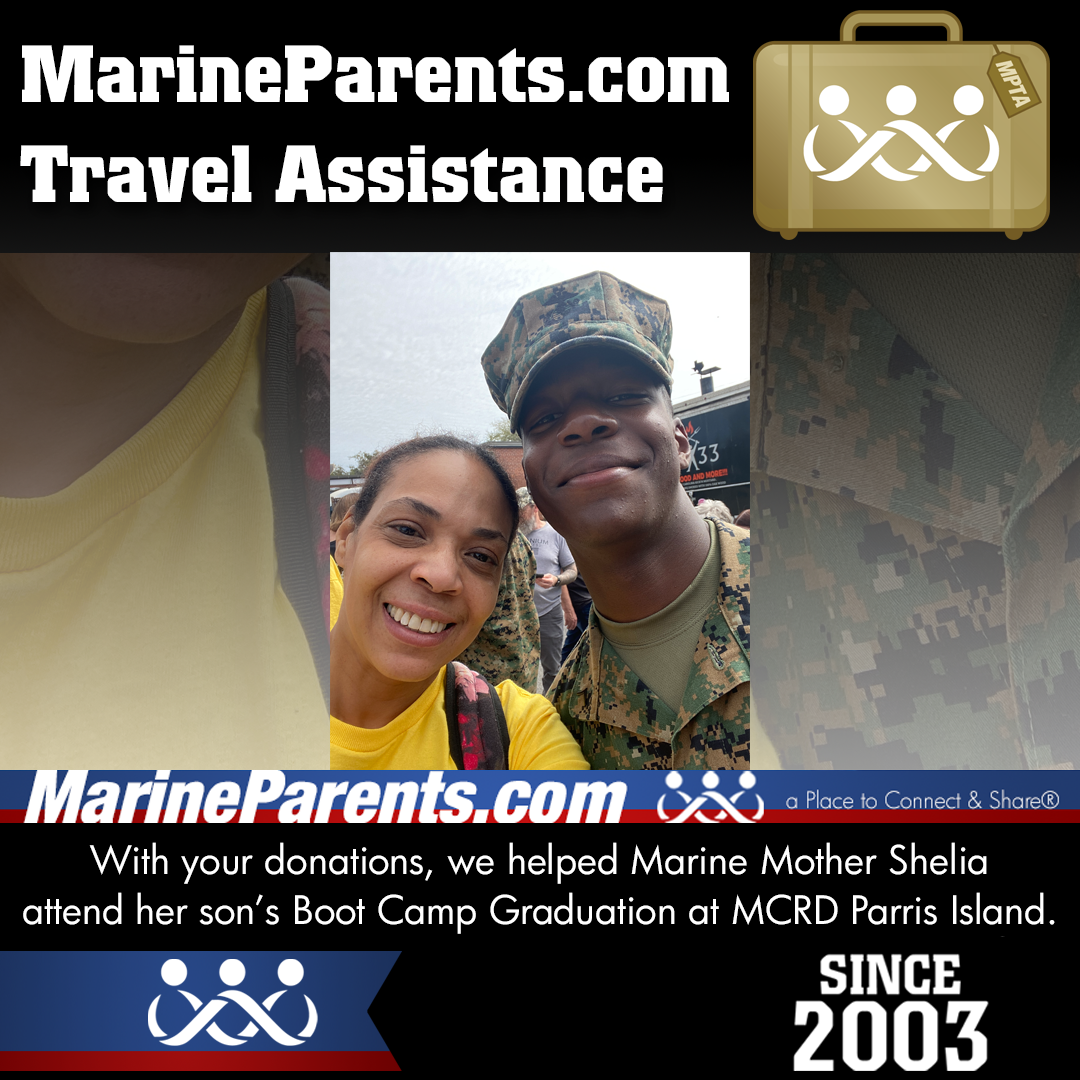 Thank you Marine Parents Travel Assistance!
In Friday, March 10, 2023, Marine Parents Travel Assistance sent Shelia, Mother of a recruit, to Parris Island for the recruit's graduation from Golf Company to become a Marine.
Thank you Marine Parents! Your compassion and support are priceless. Being able to attend my son's ceremony was a wonderful experience. Shelia, New Marine Mom
Posted on 3/13/2023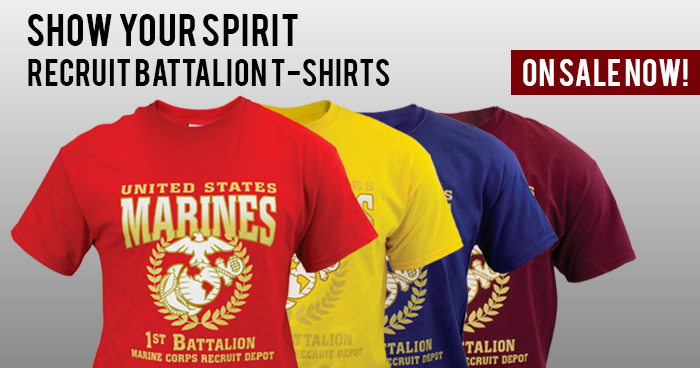 Sound off! It's a Sale!
Thirteen weeks is a long time! Show your support when your recruit is in boot camp! Wear these shirts and wristbands DURING their journey!