Tweet
MPTA Helps Marine Mother, Betty, Attend Graduation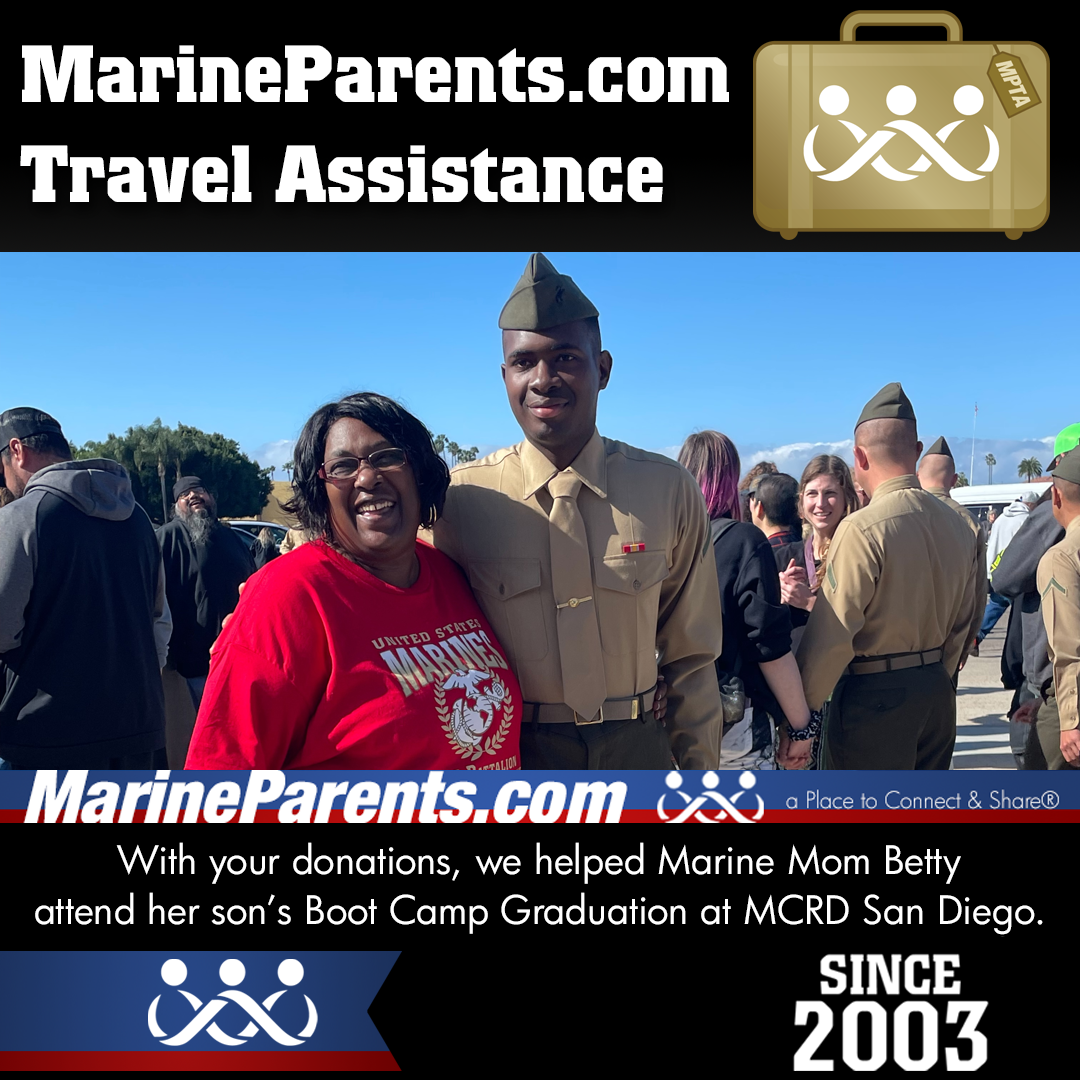 Thank you Marine Parents Travel Assistance!
On Friday, January 20, 2023, Marine Parents Travel Assistance sent Betty, Mother of a recruit, to San Diego for the recruit's graduation from Bravo Company to become a Marine.
Thank you Marine Parents Travel Assistance! I really enjoyed family day and graduation. I cried getting that first hug from my Marine. He was so happy I could make it. Thank you again! Betty, New Marine Mom
Posted on 1/24/2023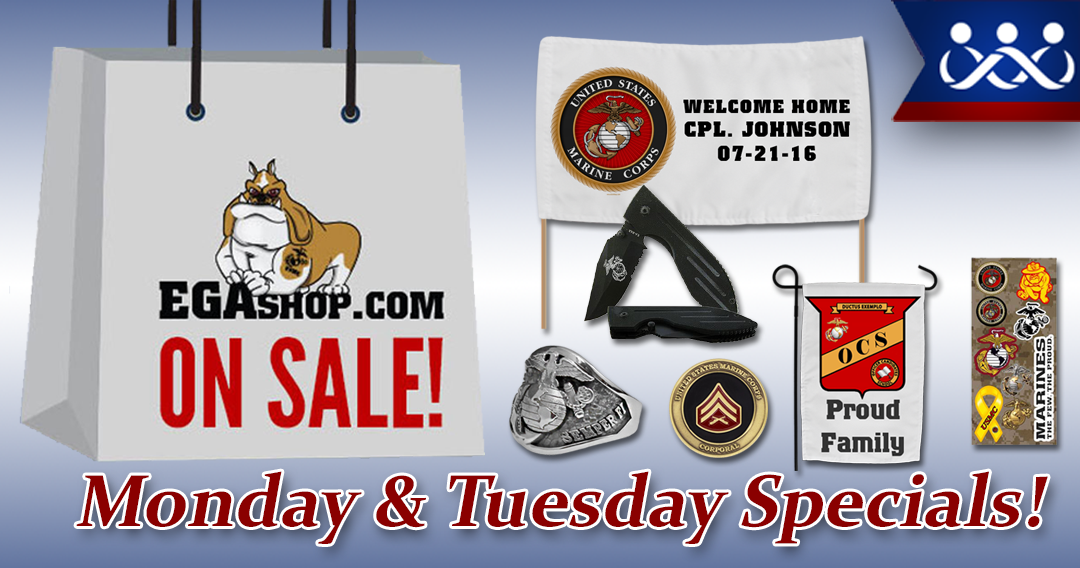 Monday and Tuesday Specials at the EGA Shop!
MONDAY and TUESDAY SALE! We have our Marine Corps shirt designs, OCS designs, Gifts for Marines, Marine Essentials, Coins, Crucible Stickers, Banners, Pennants, Rally Towels, and Scrapbooking supplies on sale! Select items on sale TODAY in many categories!