Tweet
MPTA Helps Marine Mother, Diana, Attend Graduation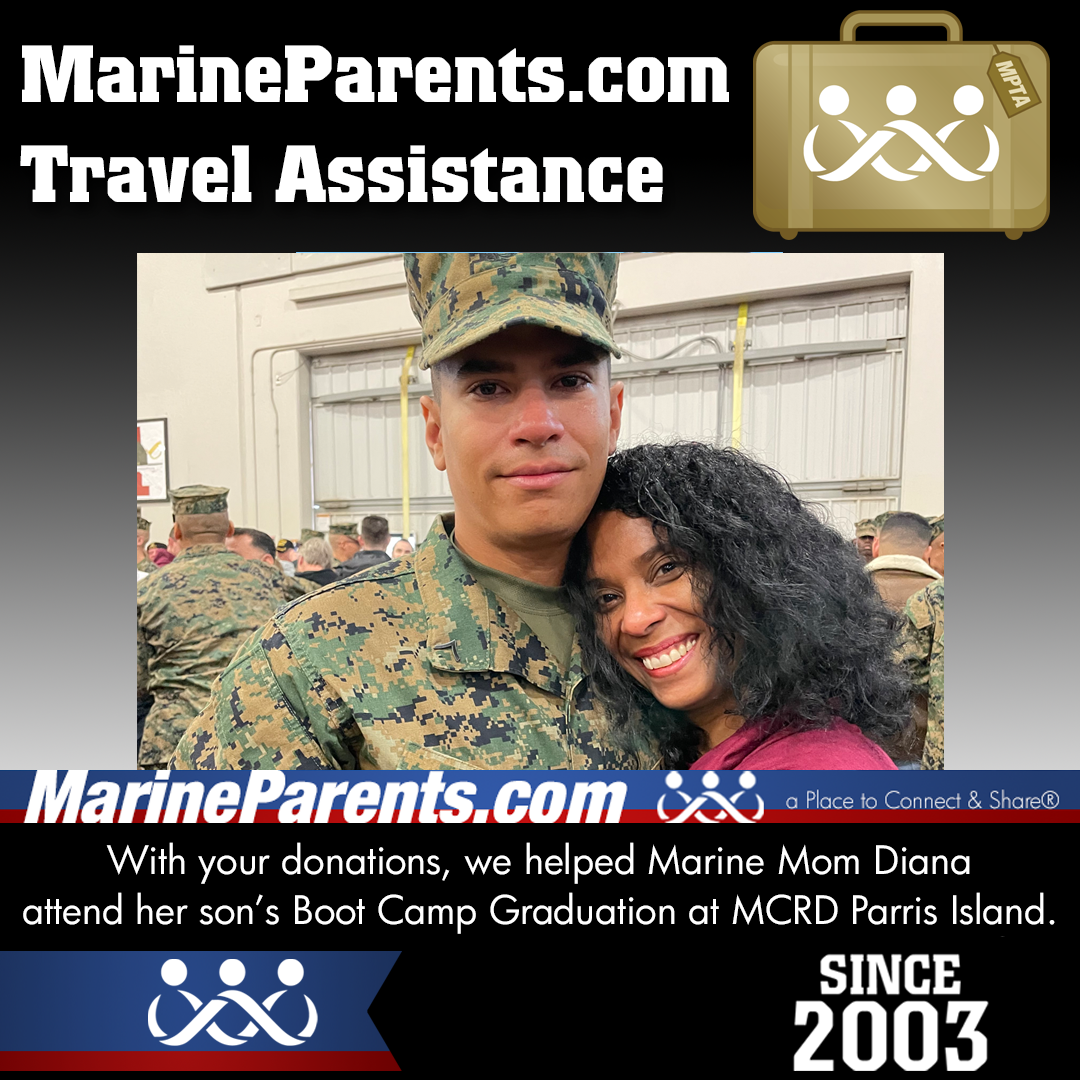 Thank you Marine Parents Travel Assistance!
Marine Parents Travel Assistance sent Diana, Mother of a recruit, to Parris Island for the recruit's graduation from Oscar Company to become a Marine.
I am profoundly grateful for the Marine Parents Travel Assistance program! I had a difficult year of loss, and travel was already carefully budgeted. Then, I realized we had gotten our travel dates wrong --graduation day changed since it was so close to the holidays-- and the family member I planned to drive down with couldn't make it with the new date. I wound up having to fly last minute, days before a major holiday. But I made it! It meant the world to be there for my Marine on Family Day. Watching him graduate as a US Marine is a day I will never forget. Thank you! Diana, New Marine Mom
Posted on 12/30/2022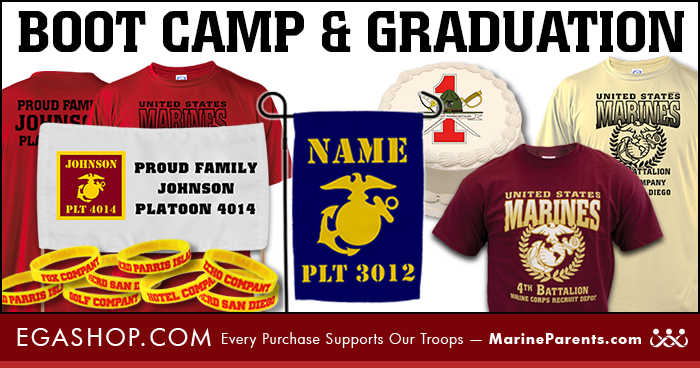 We have all the battalion gear you need!
Battalion shirts, wristbands, graduation banners, and so much more!