Tweet
Questionnaires for Your Recruit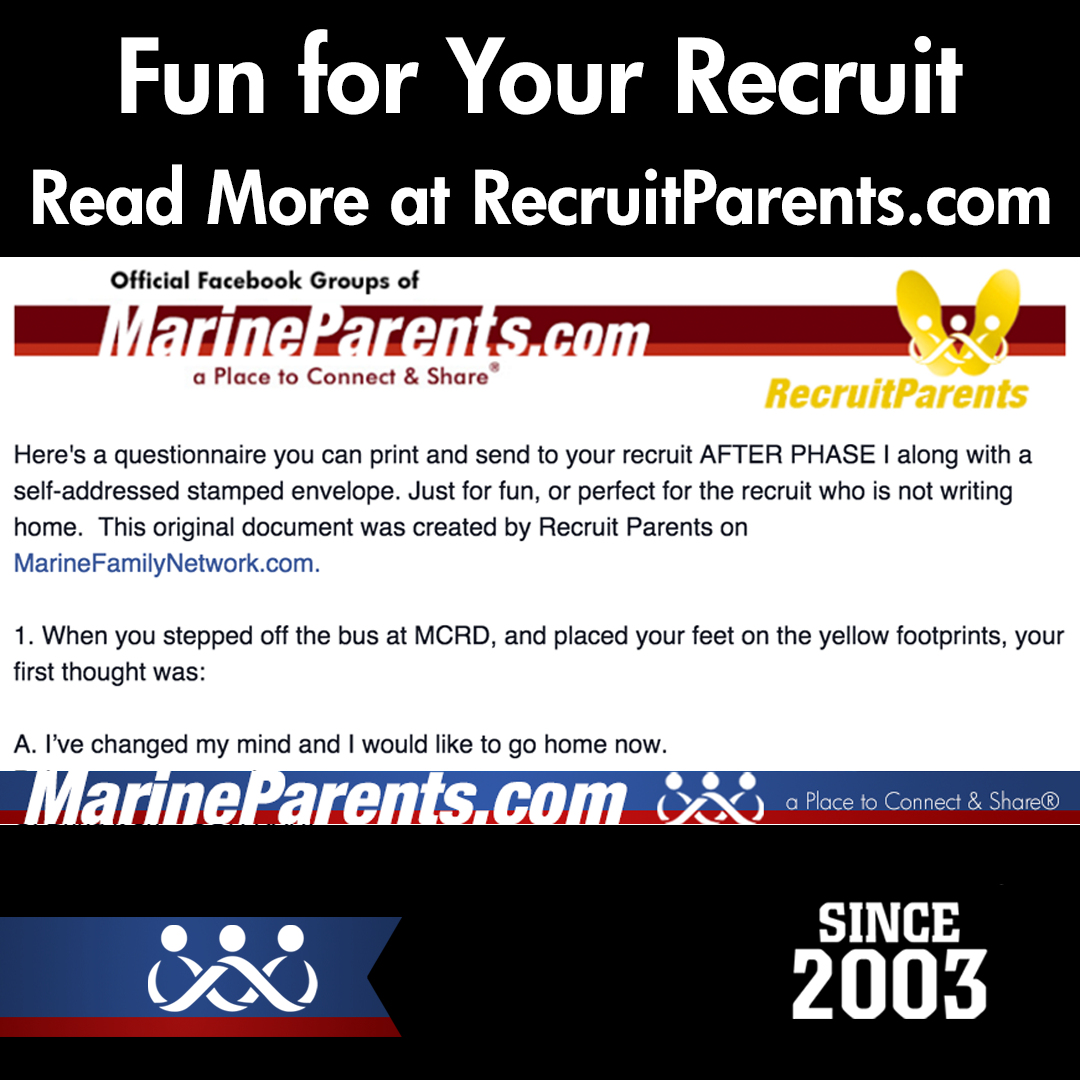 Something fun to send to your recruit in boot camp.
On this page of our website, we have three questionnaires you can print and send to your recruit during each phase of boot camp along with a self-addressed stamped envelope. These are just for fun and are perfect for the recruit who is not writing home often.
Posted on 1/7/2023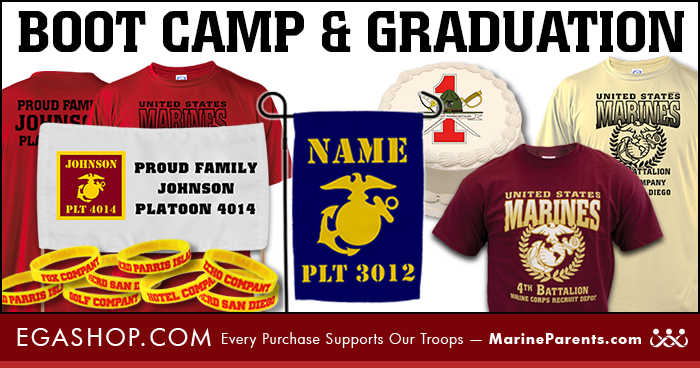 We have all the battalion gear you need!
Battalion shirts, wristbands, graduation banners, and so much more!