Tweet
MPTA Helps Marine Mother, Lindsey, Attend Graduation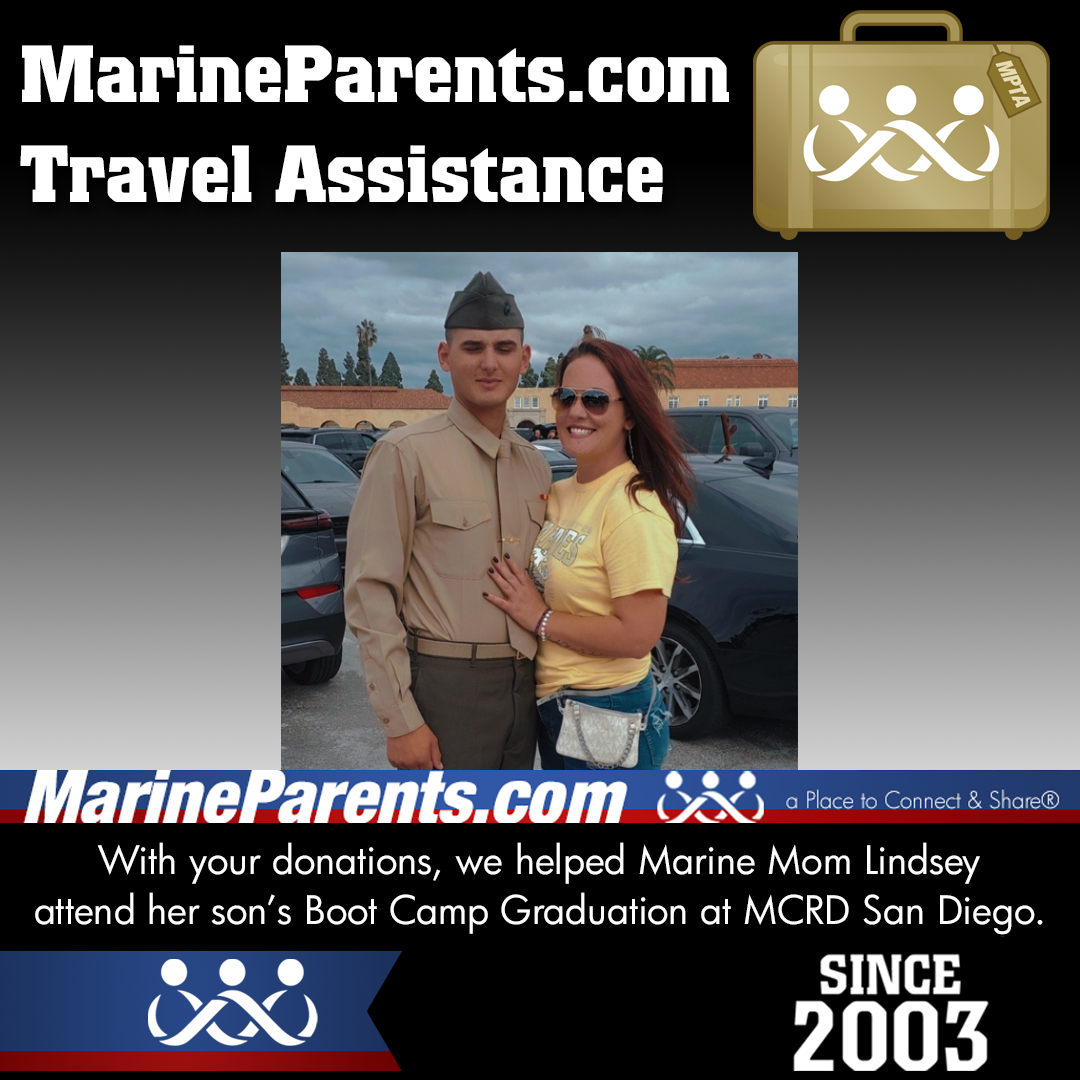 Thank you Marine Parents Travel Assistance!
On Friday, December 2, 2022, Marine Parents Travel Assistance sent Lindsey, Mother of a recruit, to San Diego for the recruit's graduation from Golf Company to become a Marine.
Thank you for everything and all of your support! It was an amazing experience that I was blessed to be a part of and witness. I am so very proud of my Marine. Lindsey, New Marine Mom
Posted on 12/7/2022
YOUR MARINE NEEDS THIS!
It's Marine Essential Monday! Get your Marine this Ka-bar Warthog Folder with engraved EGA that they will use their entire career!