Tweet
MPTA Helps Marine Mother, Toi, Attend Graduation
Thank you Marine Parents Travel Assistance!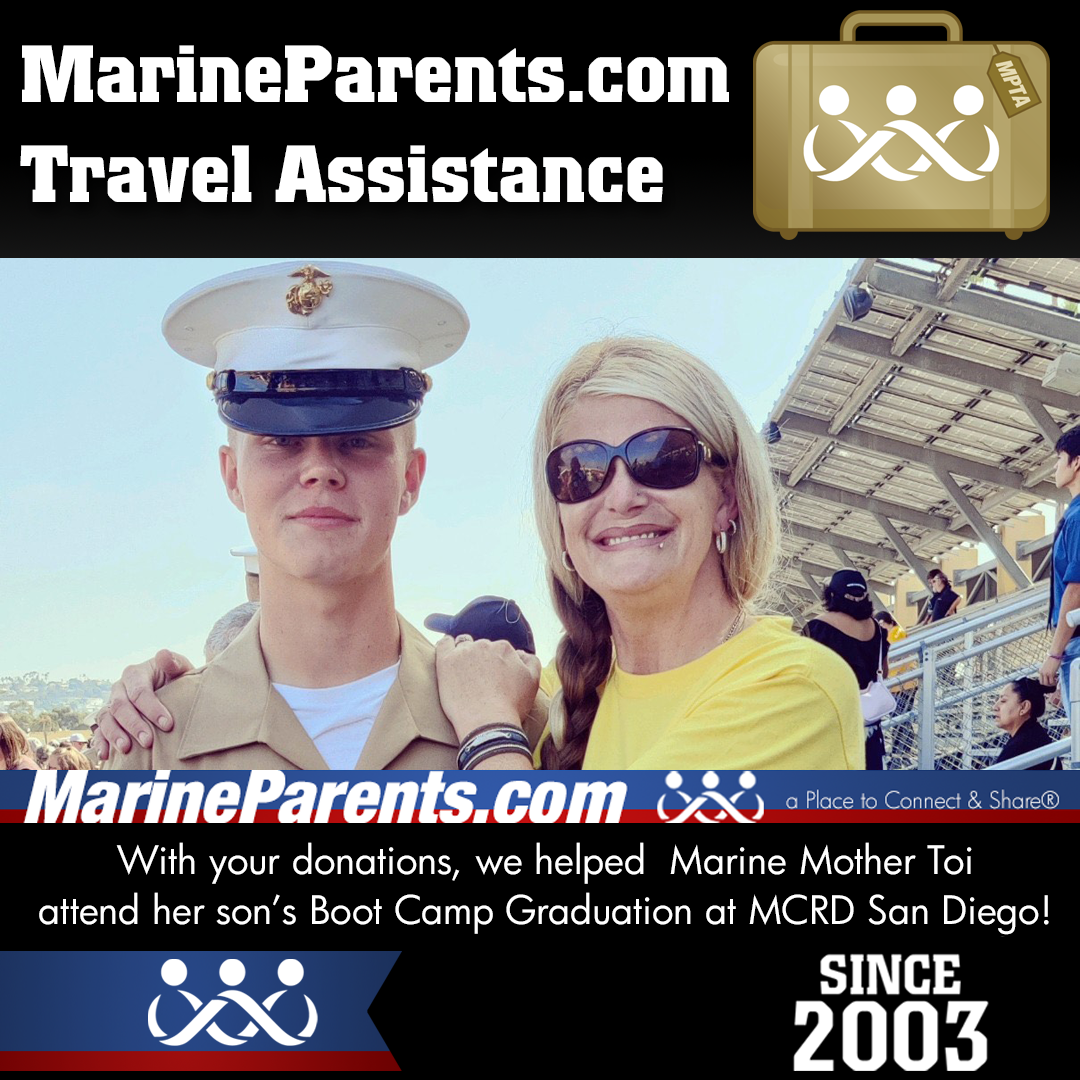 Posted on 11/4/2022
On Friday, October 21, 2022, Marine Parents Travel Assistance sent Toi, Mother of a recruit, to San Diego for the recruit's graduation from Echo Company to become a Marine.
I am beyond grateful for the MarineParents Travel Assistance program! I couldn't imagine having to miss out on this unbelievable experience that I was able to spend with my Baby (Man/Marine). It has been insanely awesome that words can't even describe how amazing this feeling is! Thank you, ALL OF YOU! You are truly the best! I am forever grateful! Toi, New Marine Mom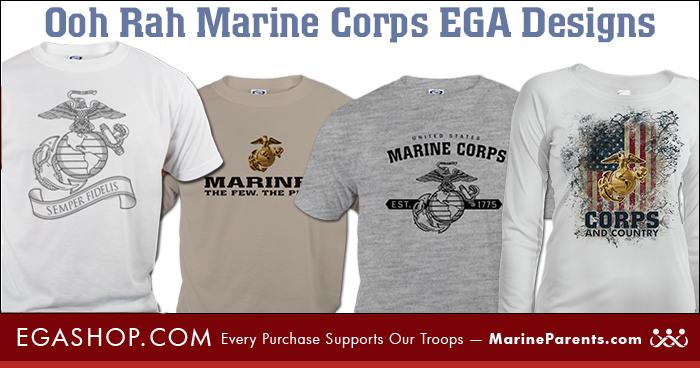 Add some MOTO to your wardrobe
With these OOH RAH Marine Corps EGA designs. Show your support for the Marine Corps by buying these designs and wearing them wherever you go!