Tweet
MPTA Helps Marine Mother, Cynthia, Attend Graduation
Thank you Marine Parents Travel Assistance!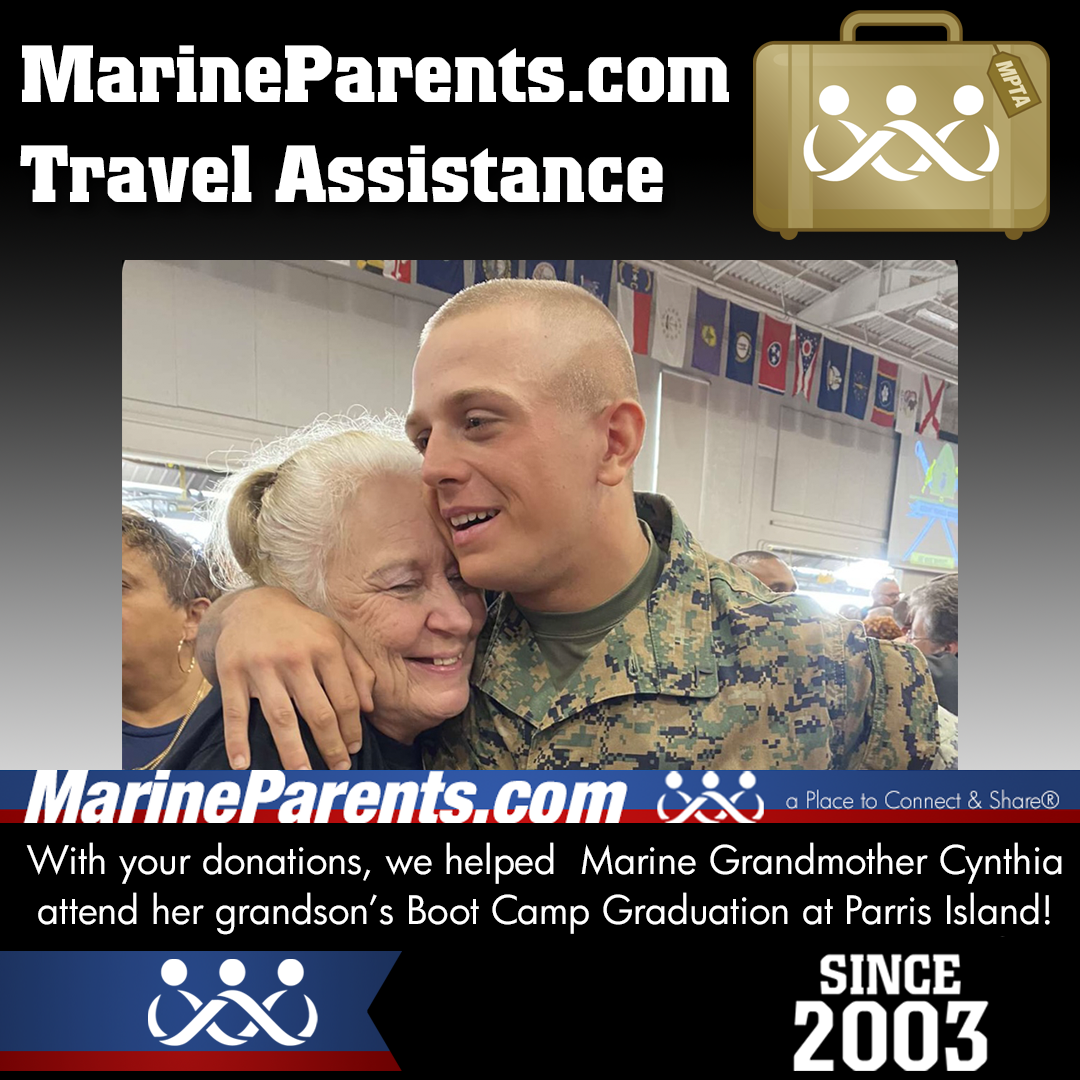 Posted on 11/3/2022
On Friday, October 28, 2022, Marine Parents Travel Assistance sent Cynthia, Grandmother/Legal Guardian of a recruit, to Parris Island for the recruit's graduation from Kilo Company to become a Marine.
This assistance meant so much to me! I am a proud grandma who had the pleasure of raising this new Marine along with some of my other grandchildren. They all make me so proud and this assistance made me a little more at ease knowing I had the financial assistance to see him graduate. I can't thank the ones who donate to this fund enough. It helped me focus on the important part of seeing him instead of wondering how I was going to afford to come. I am blessed in so many ways. Cynthia, New Marine Grandmother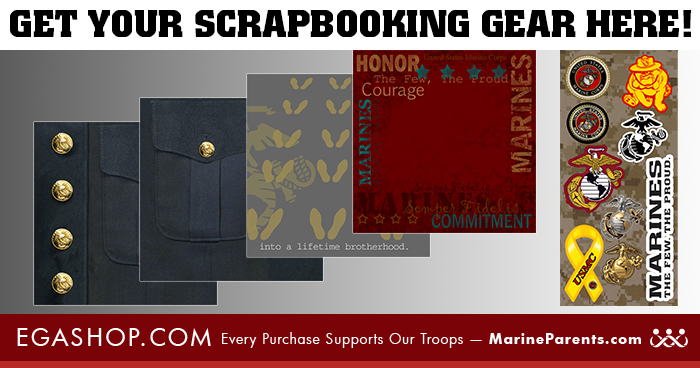 Stickers, papers, and more!
Get all your USMC scrapbooking supplies here! Papers, stickers, embellishments, and more!