Tweet
MPTA Helps Marine Mother, Robin, Attend Graduation
Thank you Marine Parents Travel Assistance!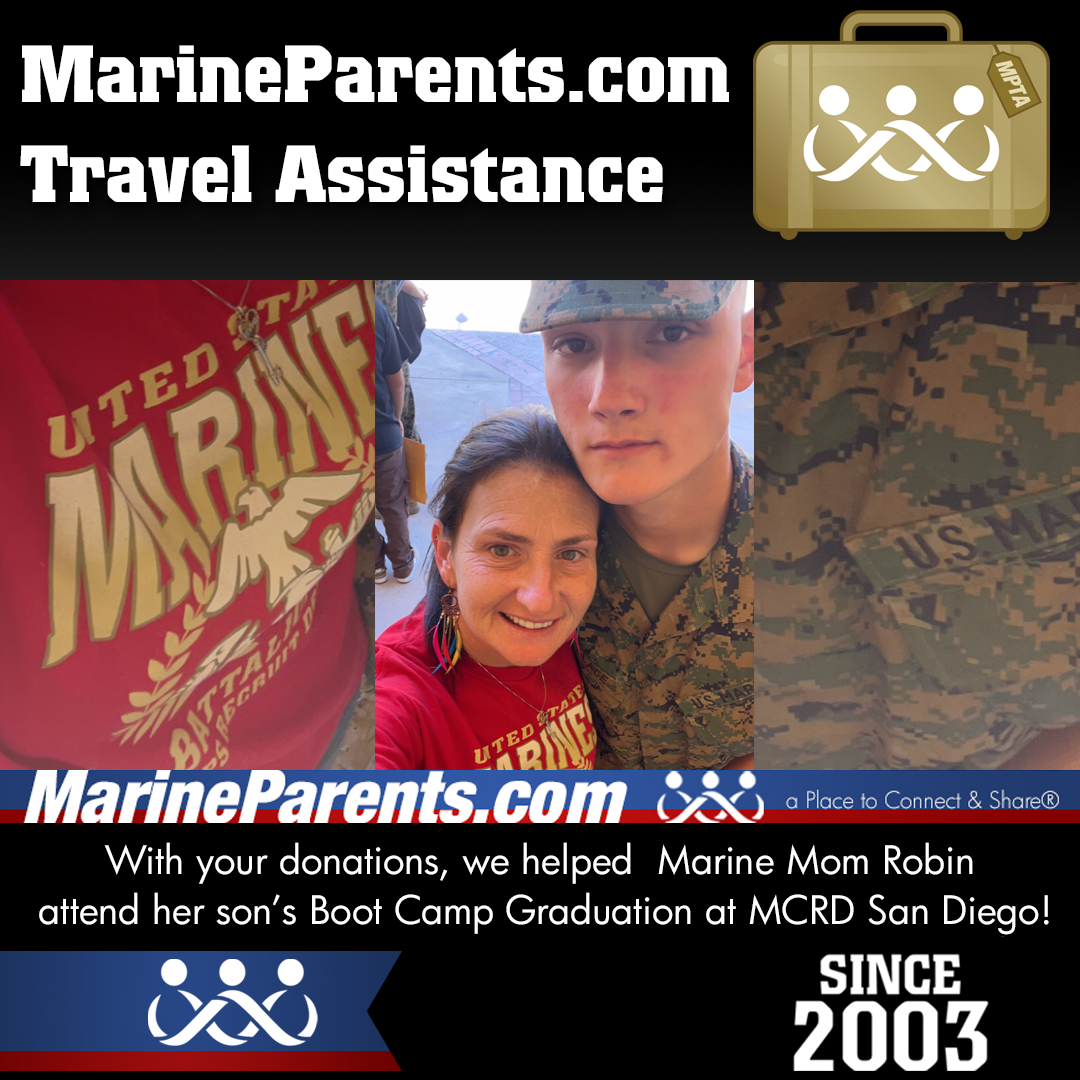 Posted on 9/22/2022
On Friday, September 16, 2022, Marine Parents Travel Assistance sent Robin, Mother of a recruit, to San Diego for the recruit's graduation from Charlie Company to become a Marine.
Thank you MarineParents Travel Assistance! I finally made it to see my son graduate from boot camp. Thank you so much for everything.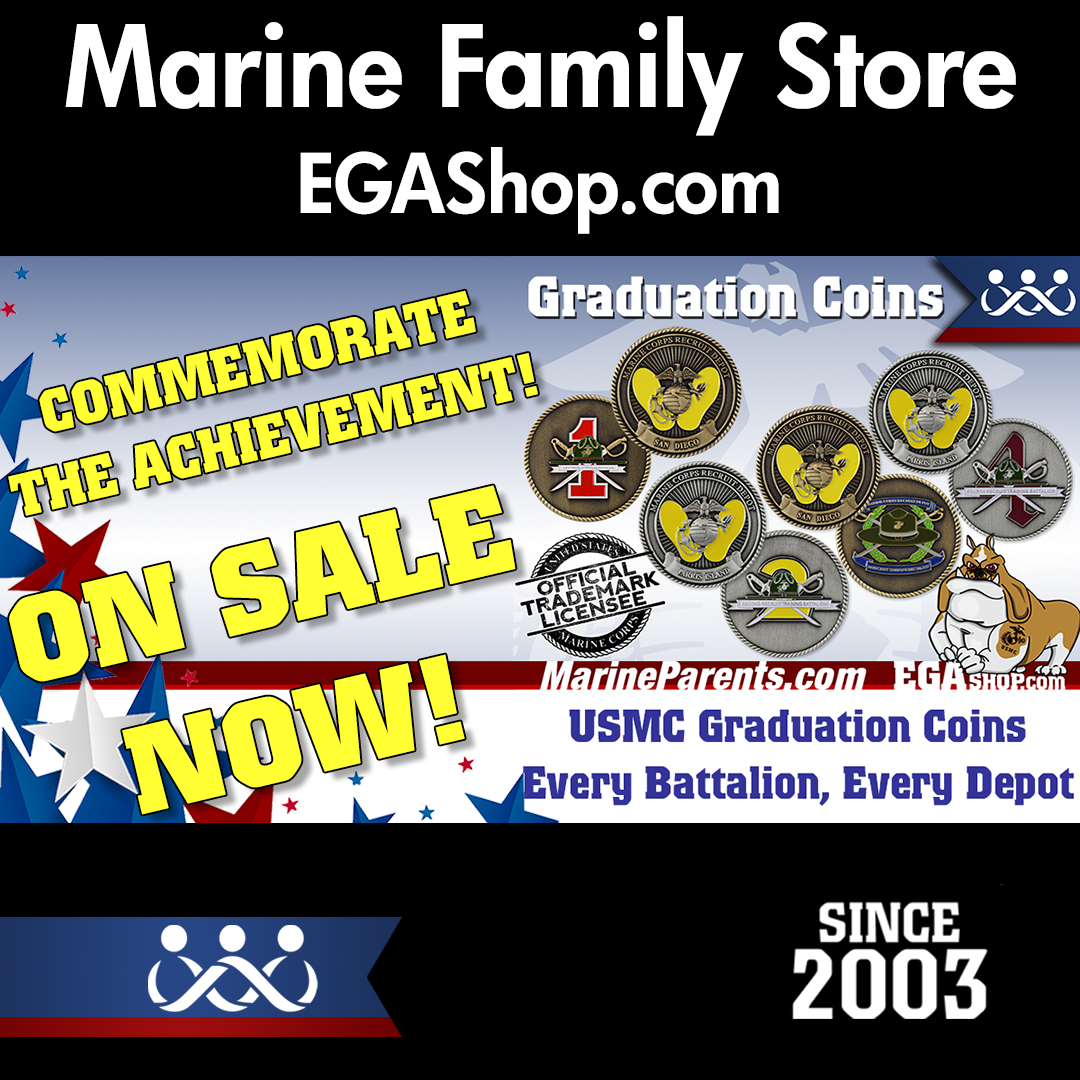 USMC GRADUATION COINS
Every depot, every battalion! We've got you covered!