Tweet
POW/MIA Recognition Day: Wearing a Bracelet During Vietnam War Era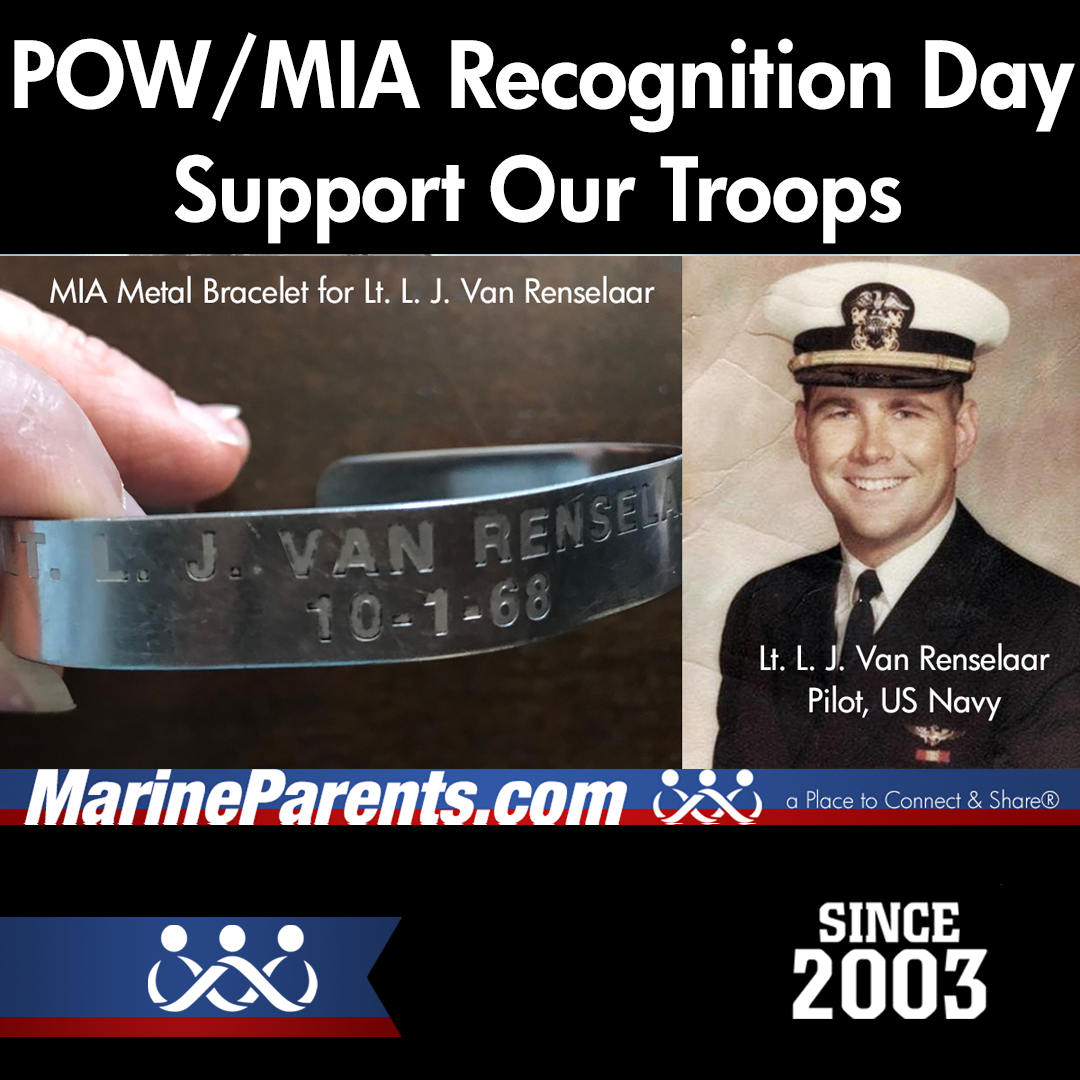 Helped Founder to Foster Commitment to Support the Troops
By Presidential proclamation each year, the third Friday in September is recognized as National POW/MIA Recognition Day. This year it falls on September 15, 2023. Read our founder's story about how wearing an MIA bracelet during the Vietnam war era helped foster her commitment to support our troops.
When I was a little girl growing up during the Vietnam war, with my father deploying back and forth to Vietnam in the 70s, we lived on an Air Force base in the Philippines. Unlike the civilian population living in the US then, it was common for us to support our troops. "Support Our Troops" was not a popular term at that time. But for us, it was respect for my father's co-workers and the fathers of the children with whom I went to school.
Part of what we did to support the troops then was to wear POW/MIA bracelets. It was a metal band you wore on your wrist with the name and date of "missing" for a military person in Vietnam at that time. My sister and brother wore them, as did the other children in school. I still have my MIA bracelet tucked in my cedar box of memories. See the photo.
We still lived in the Philippines when the GIs returned from the Vietnam war. They all flew into Clark Air Force Base in the Philippines. My mother took us to greet every plane load of GIs regardless of the time the flights landed, to cheer them on and show our support. And we all hoped that "our" MIA would come home on one of those late-night flights.
My brother's metal band was for a POW who came home. They corresponded for several years at Christmas time. My metal band was for an MIA who did not come home. Lieutenant Commander L. J. Van Renselaar was a Pilot in the U.S. Navy. His body was later recovered. I cry as I write this for the sadness and casualties of war. The price of freedom is high. My brother, sister, and I learned that very early.
I hope writing this for others to read will keep his memory alive. While I pray for peace, I know we must prepare for war. Remembering our MIA and POW is vital to our national security. Our country can never forget the sacrifices our military and their families make.
Photo is of the metal MIA Band bearing the name VAN RENSELAAR, which Founder Tracy Della Vecchia wore as a child during the Vietnam war. Larry Jack Van Renselaar, US Navy, Pilot, Vietnam War, was KIA on September 30, 1968. His remains were recovered on July 31, 1989, and identified on June 22, 1990.
Proud MoM Design ON SALE!
This design is a must-have for any proud Marine MoM! Take advantage of this sale and add some Semper-pride to your wardrobe! OOH-RAH! When we're sold out, we won't be restocking!