Tweet
Run to Honor Becky's Son, LCpl Reagan Wilson
Support this Gold Star Mom, Honor Her Son
Posted on 9/22/2022
On September 2, Becky Wilson's Marine son, Reagan Wilson, was tragically killed in an accident. Becky is a member of Team Marine Parents. She had signed up for the Marine Parents Gold Star Honor run this weekend. We're asking our Marine Corps family to stand with Becky this weekend during our Gold Star Honor Run and run to honor Becky and her son Reagan and his service to our country.
Born November 22, 2001, in Texas, Reagan Wilson served with the 3rd Battalion 4th Marines out of Twentynine Palms, California. He graduated from boot camp at MCRD in San Diego on March 19, 2021.
You can show your support for Becky and her son Reagan by participating in the virtual event https://marineparentsinc.com/store/shop/item.aspx?itemid=5229 AND changing your social media profile image for the weekend and during Gold Star Family Day this Sunday, September 25, 2022. Use this link to download an image for your profile: https://marineparents.com/common/BeckyAndReagan.png and use the hashtag #ForBeckyandReagan in the description of your image.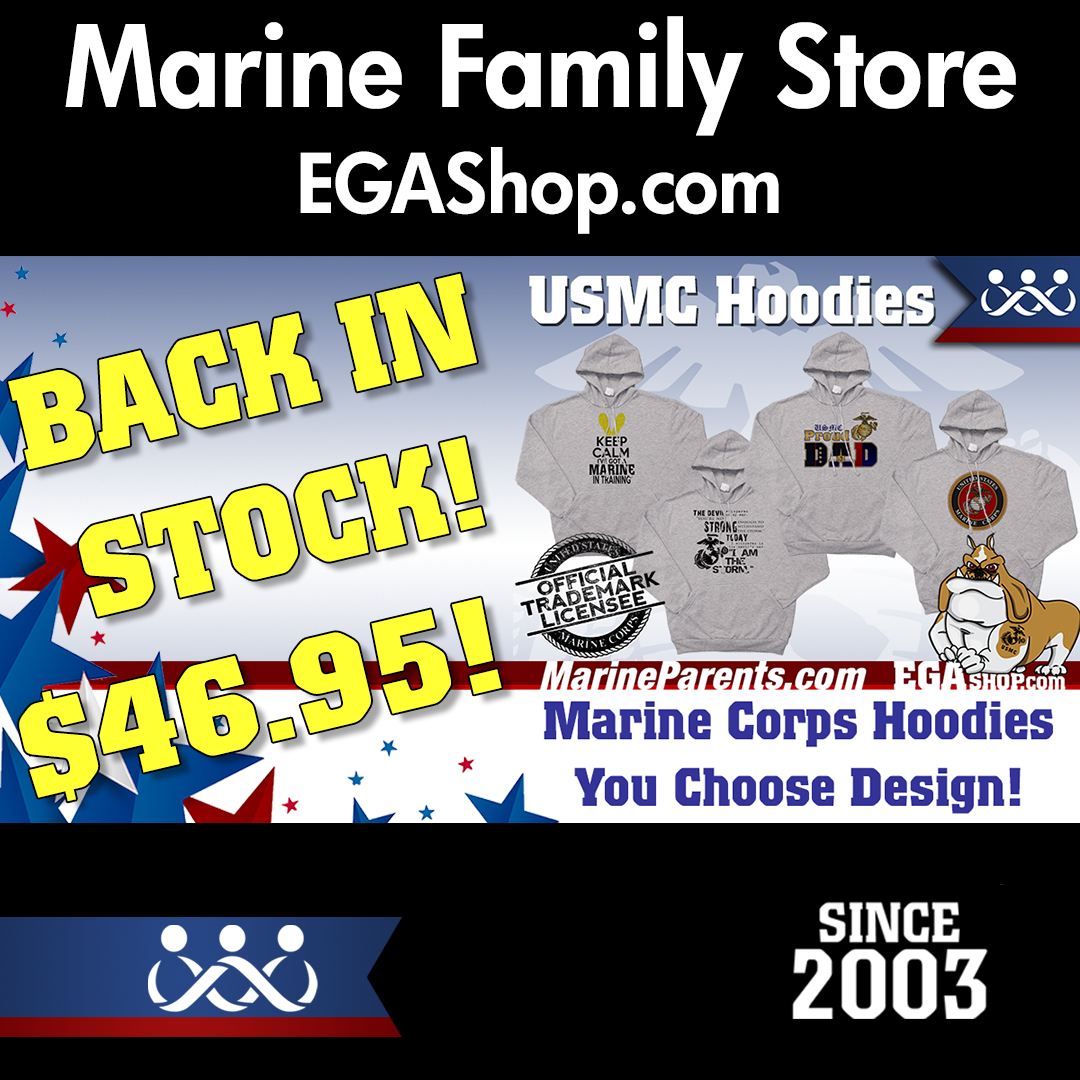 HOODIES BACK IN STOCK!
'Tis the season! Stay warm this winter with our Marine Corps Hoodies!