Tweet
Nickie Sattler Marine Mom & Air Force Half Marathon
A Marine Mom's gotta do what a Marine Mom's gotta do!
Posted on 9/16/2022
And she'll be sporting her new "Proud Marine Mom" hat she made for the event! Way to represent Team Marine Parents at the Air Force Half Marathon this Saturday, September 17, 2022, Nickie! We're proud of you and wish you a great run! And we L.O.V.E. your new hat! Wear it proudly, Marine M.o.M.!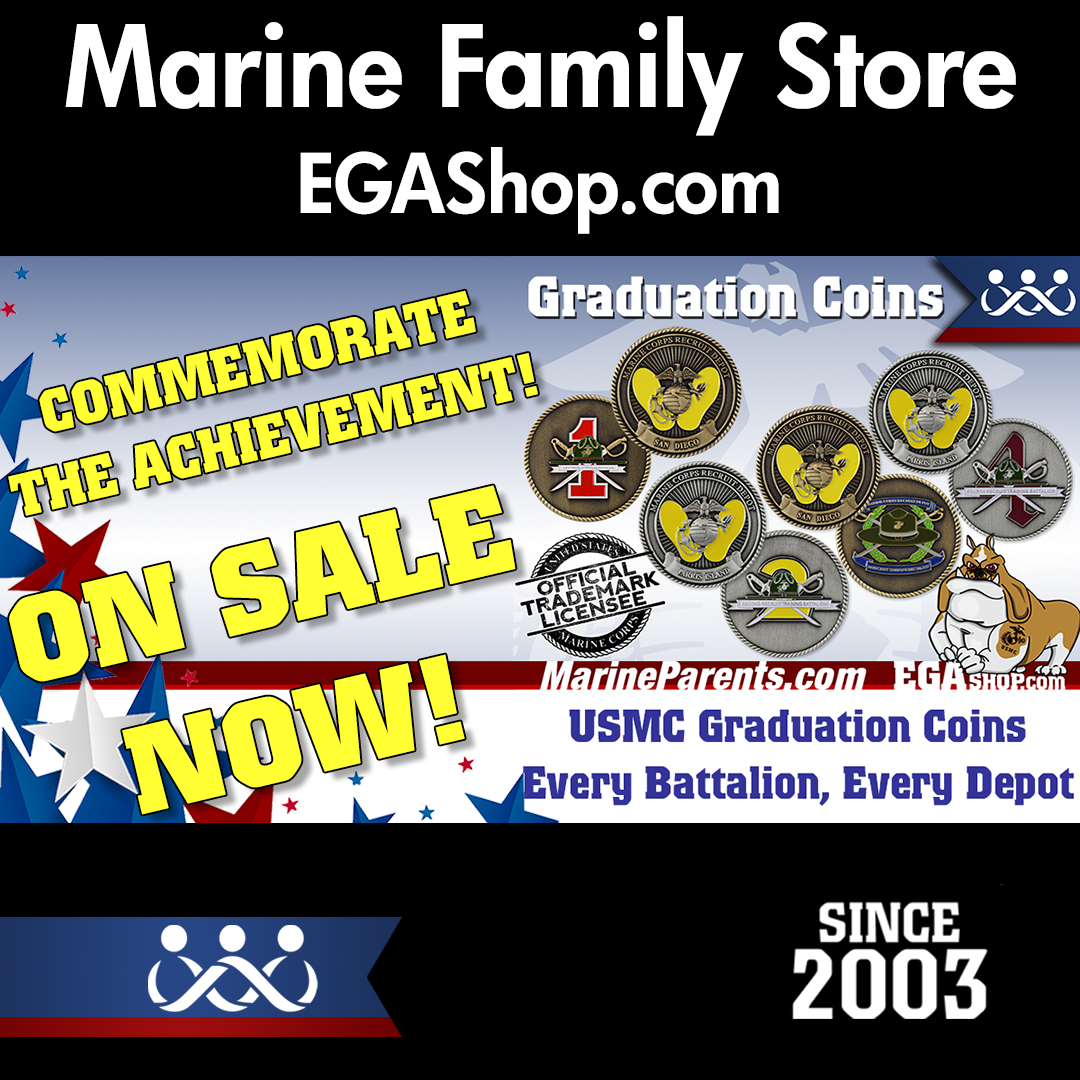 USMC GRADUATION COINS
Every depot, every battalion! We've got you covered!