Tweet
A Folded Flag and Families Forever Changed
Remember and Honor our Gold Star Families this September
Posted on 9/15/2022
It is our obligation to remember our fallen heroes and to honor the sacrifices their family members have made. They are "Gold Star" family members and we stand beside them in their loss. You have two opportunities to stand with us in September each year during Gold Star family day weekend. We hope you'll take action today.
Support Gold Star family members by participating in our Virtual Event, whether a run, a walk, a bike ride, or other fitness activity you choose with our Honor Gold Star run the last weekend in September. See the link to learn more.
Light a Luminary on the last Sunday in September. For more than a decade, we have honored Gold Star families by asking folks around the United States to light a luminary on Gold Star Family Day, formerly known as Gold Star Mothers Day. See the link to learn more.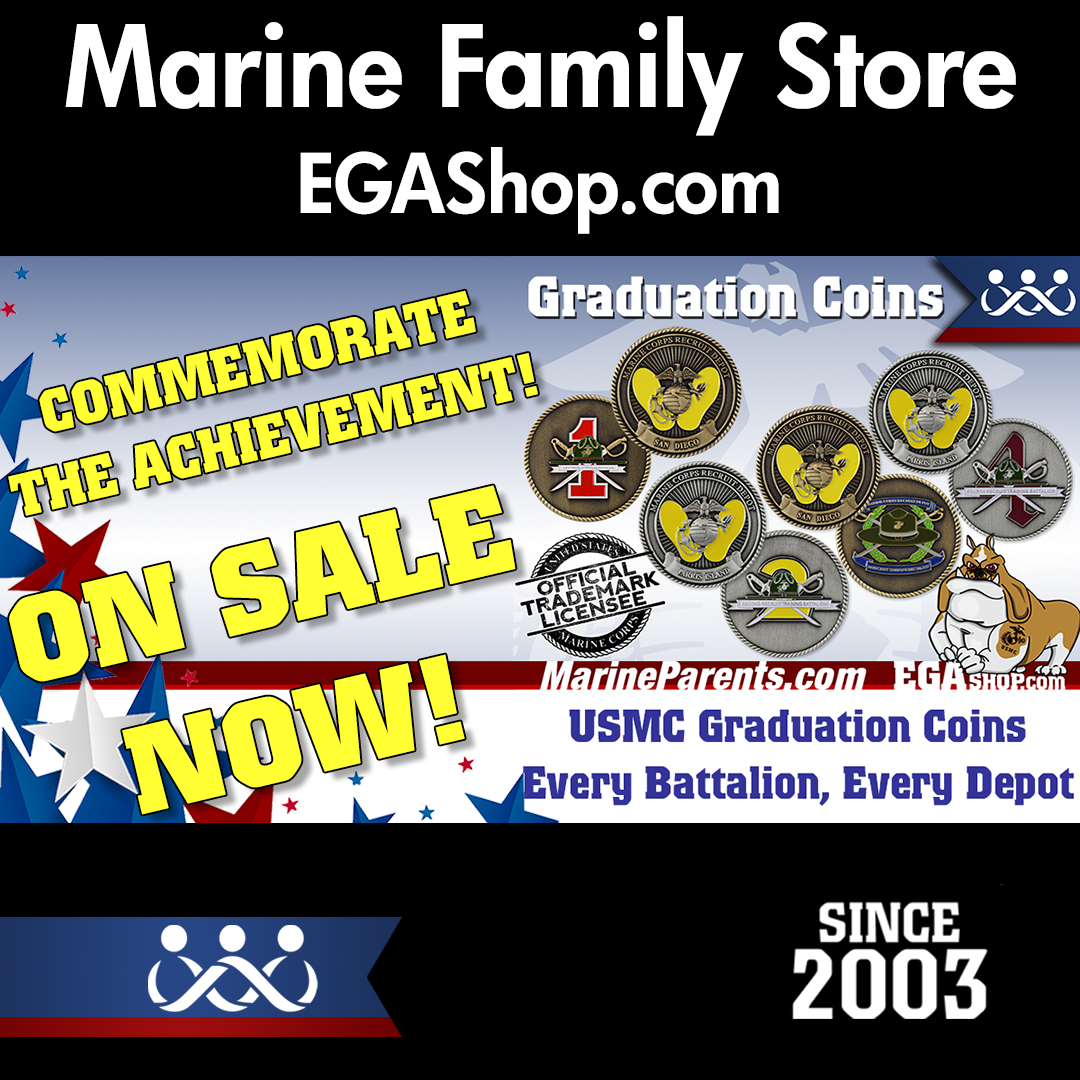 USMC GRADUATION COINS
Every depot, every battalion! We've got you covered!