Tweet
Welcome BACK TMP Member Dave Houts
Proud MARINE DAD Running MC Marathon
Posted on 9/13/2022
Dave has returned to Team Marine Parents for his second year! Welcome back, Dave! Dave is an avid runner, having completed several marathons, a few 50k's and two 100k's. His running inspired his now-Marine son to lose 100 pounds in order to join the Marine Corps. Dave recently ran 21 miles for the 21st anniversary of the 9/11 attacks and to honor his son's now 2-years in service as a Marine. He'll be running the Marine Corps Marathon in Washington, DC this October 30. We're glad to have you back, Marine DAD Dave!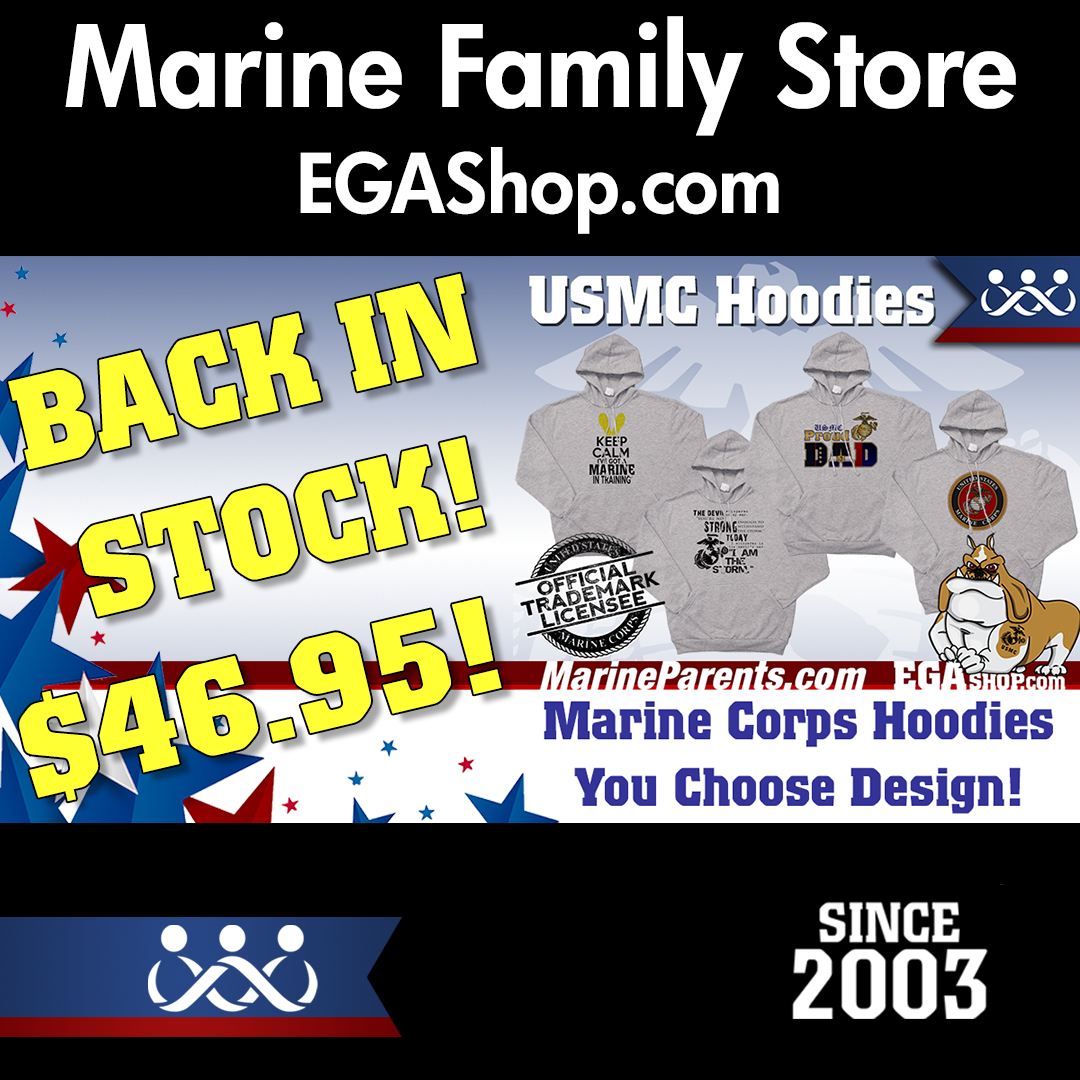 HOODIES BACK IN STOCK!
'Tis the season! Stay warm this winter with our Marine Corps Hoodies!