Tweet
Welcome Stephanie Harris
To Team Marine Parents!
Posted on 9/11/2022
We're extending a warm OOH RAH welcome to Stephanie on joining Team Marine Parents. Our team continues to grow each week as more and more parents of recruits and Marines make the commitment to fitness with purpose! Welcome Stephanie!
Stephanie's son made them a Marine family when he joined the Corps in 2020. When Jacob first left for boot camp, she and her husband were determined to get healthy. She says "We did try, but even with the best intentions, it just didn't work out."
They started participating in the Marine Parents virtual runs and found that by being accountable, they were succeeding. She pulled the trigger this fall and joined TMP. Welcome aboard, Stephanie! We're glad you're here!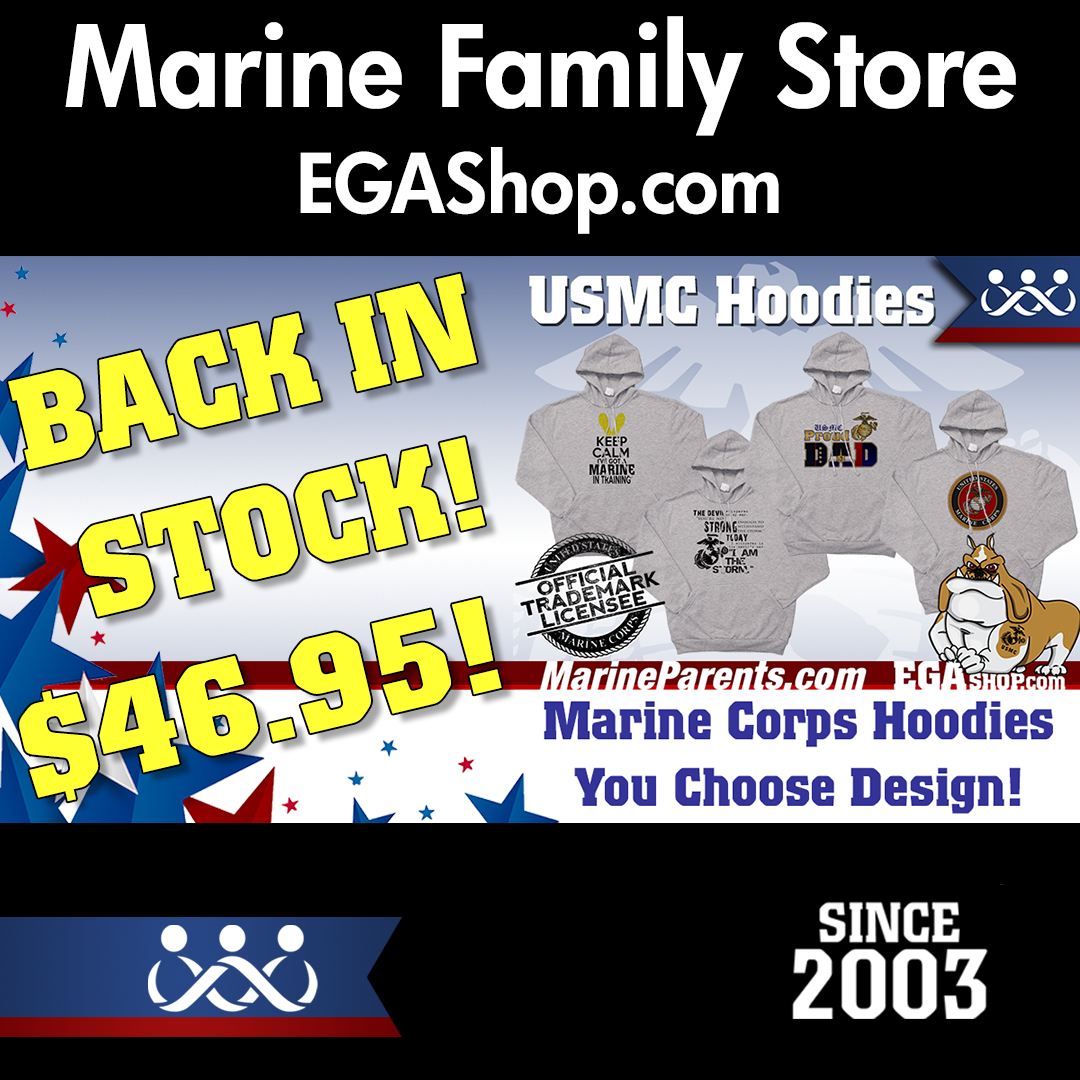 HOODIES BACK IN STOCK!
'Tis the season! Stay warm this winter with our Marine Corps Hoodies!