Tweet
Fitness, Accountability, and a Support Team
with Like-Minded Folks Who Support Their Marine
Posted on 9/10/2022
There are a dozen reasons why you would want to be part of Team Marine Parents while your son or daughter is in boot camp or during their career in the Marine Corps. You somehow feel "closer" to them when you're with others who have a Marine or recruit. Fitness, accountability, and teamwork are all part of the Corps as well. If your son or daughter can do this, you can make a commitment, too!
You don't have to be a runner to join TMP! We encourage walking, swimming, biking, or even your favorite exercise equipment. Whatever you choose, we call it fitness with purpose!
If it's your time to make a commitment to yourself and your health journey, we encourage you to join Team Marine Parents (TMP), or register for our next virtual event. With your registration, you'll get a link to join the official Team Marine Parents group on Facebook. From there, you can decide if TMP is for you, or you may prefer to just do a virtual event or two and stick around the group for the support and camaraderie. Either way, it puts you in touch with others who have a Marine and are on the same journey. We hope you'll join us for fitness with purpose!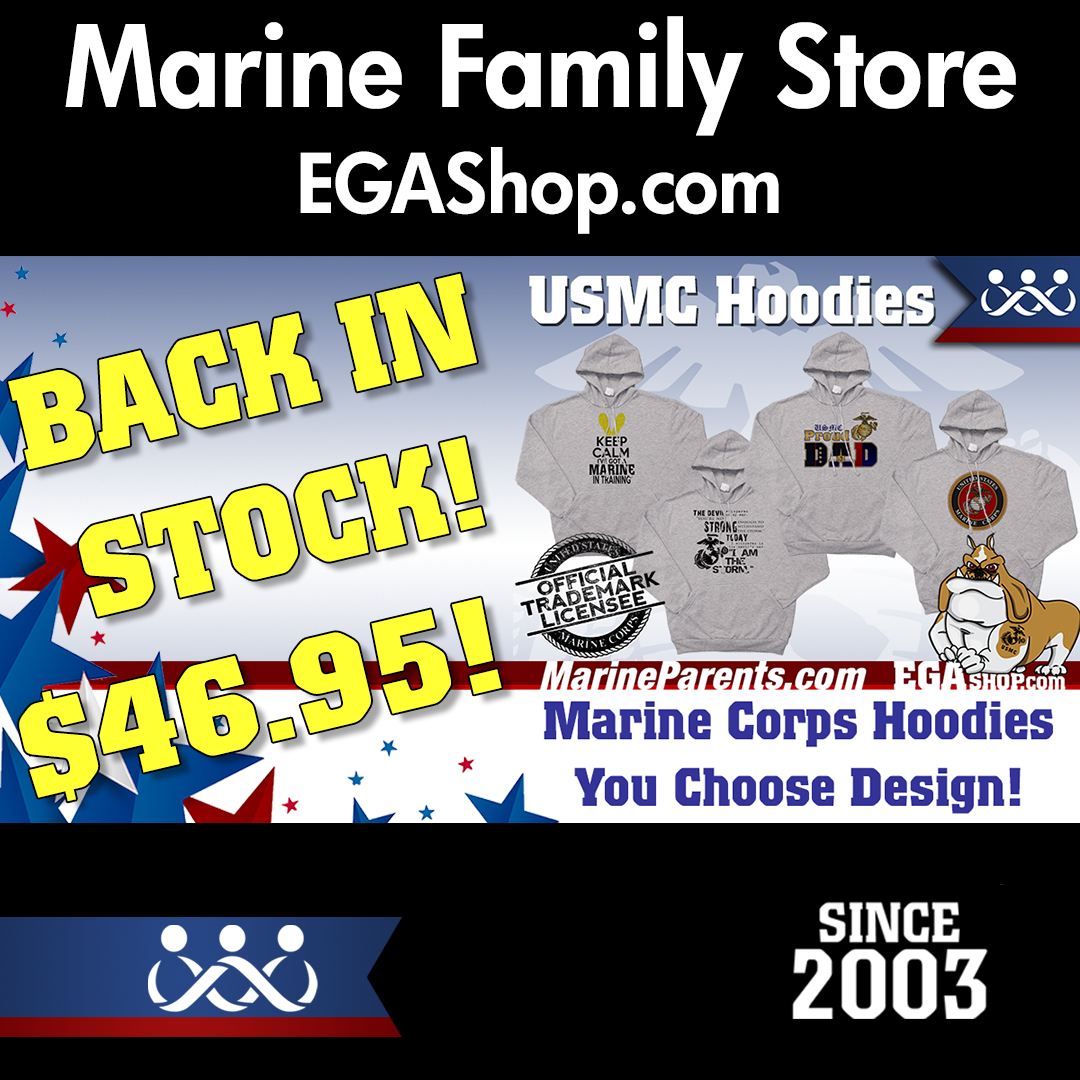 HOODIES BACK IN STOCK!
'Tis the season! Stay warm this winter with our Marine Corps Hoodies!