Tweet
Sending Jessica and Ryan to their Son's Graduation
Thank you Marine Parents Travel Assistance!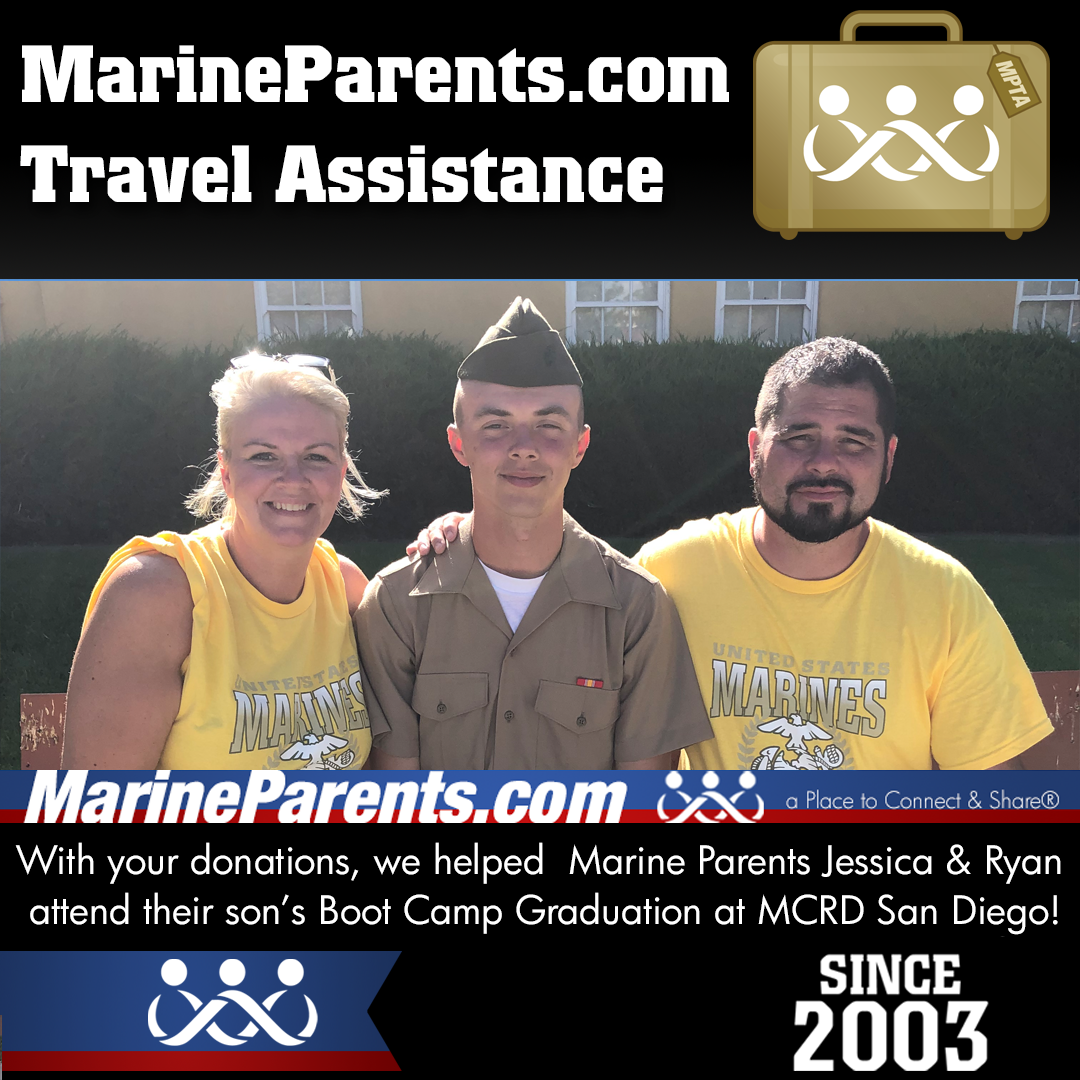 Posted on 9/3/2022
On Friday, August 12, 2022, Marine Parents Travel Assistance sent Jessica, Mother of a recruit, to San Diego for the recruit's graduation from Hotel Company to become a Marine.
As his father, it meant the world to me because my father passed away on June 7th of this year and I've been really depressed and saddened by the loss of my dad. To be able to see my son graduate and become a Marine meant so much. Words cannot express my gratitude. It was one of the best experiences of my life thus far. It helped me so much to celebrate my son instead of the daily mourning for my dad. He brought honor to our family and I am now a proud father of a US Marine. I gained a new family even though I lost one member. Thank you so much for Marine Parents!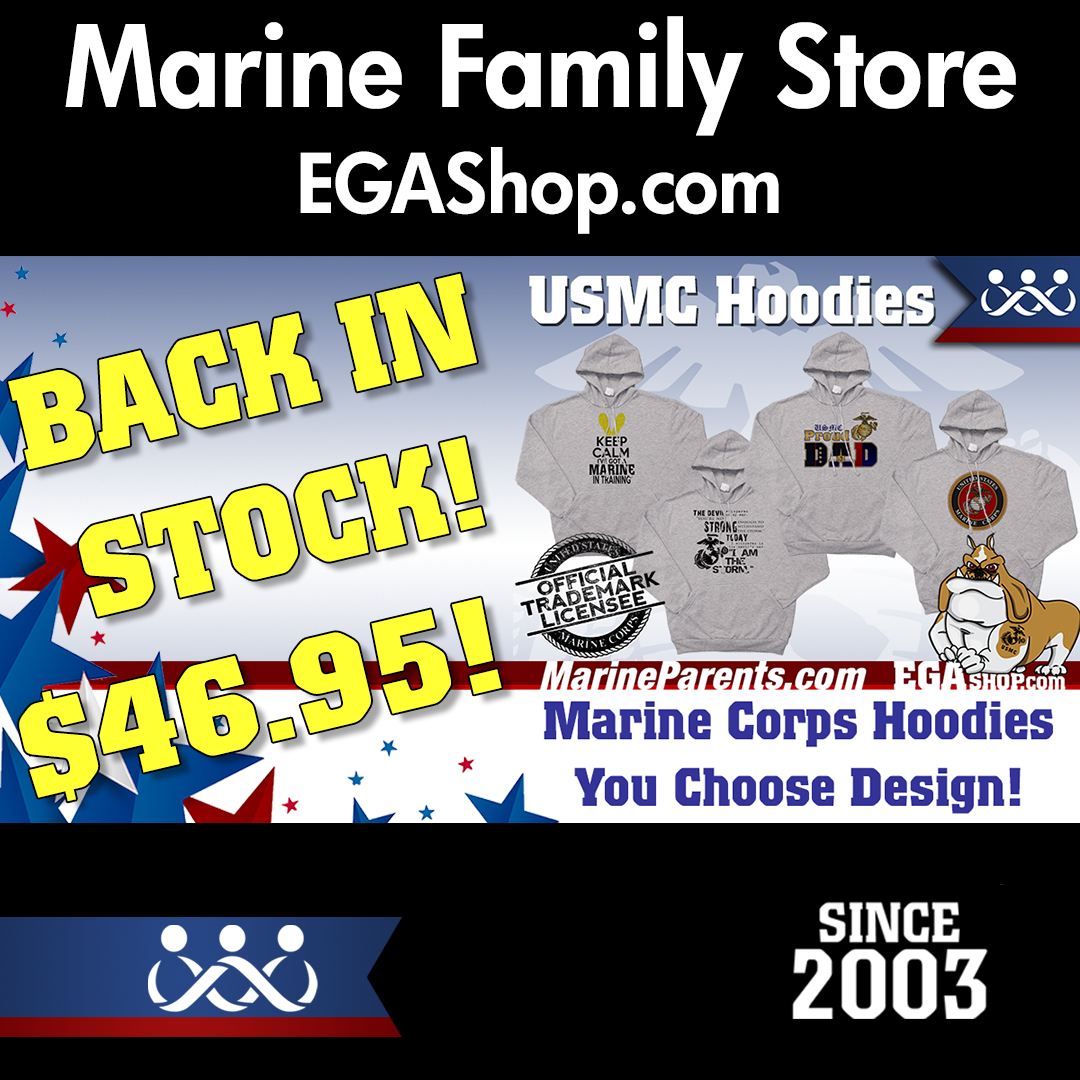 HOODIES BACK IN STOCK!
'Tis the season! Stay warm this winter with our Marine Corps Hoodies!