Tweet
Semper Gumby Event Complete!
PLUS: Help Make September Gold Star Honor Event our Biggest Yet!
Posted on 9/2/2022
With over 60 participants, this was our biggest virtual event thus far this year. It was a fun event with many great stories of participation to honor Marines and recruits currently in boot camp. With Gold Star family day coming up on the last Sunday in September, we want to make September's virtual event, the Gold Star Honor Run, our biggest event this year!
This is your chance to participate in honoring the families of our fallen heroes and show them we will never forget the sacrifice of their loved ones. Your participation matters, and showing big numbers for the event makes a difference for these families. Can you gather your family members to register for this virtual event? You choose the activity and distance, whether a walk, a run, a jog, or a combination. Get out and get active to honor your fellow Marine families. It's time for Marine families to honor Gold Star families.
Use these links to learn more and get registered. The run is at the end of September. Tag your family members to bring this to their attention, and let's get the registrations rolling!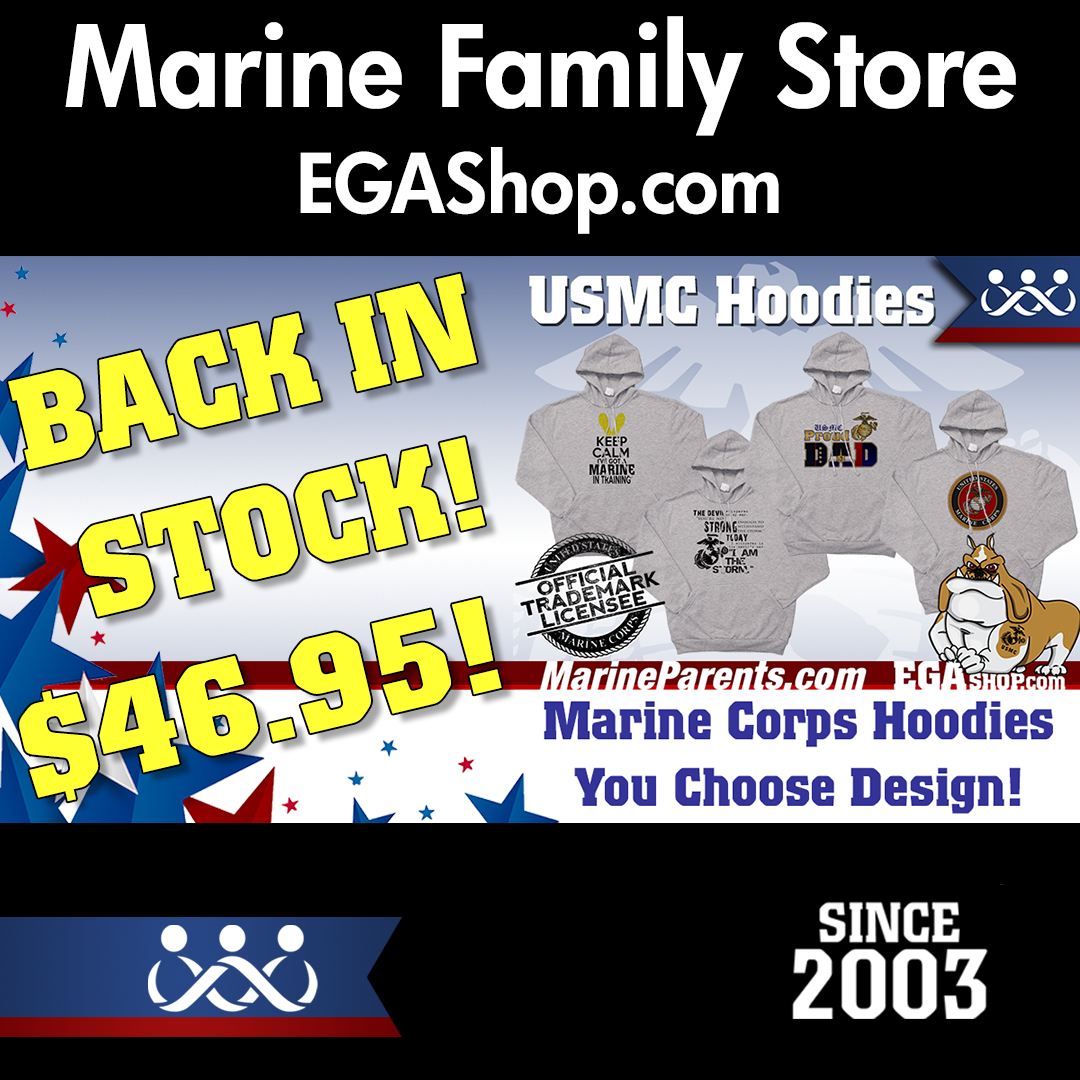 HOODIES BACK IN STOCK!
'Tis the season! Stay warm this winter with our Marine Corps Hoodies!