Tweet
At Age 73, First EVER 5K
For the Grandmother of a New Marine Recruit
We couldn't be more proud...of her grandson as a new recruit and of her for walking her first-ever 5K! Amazing how SEMPER FAMILY happens when the younger generation ships off to Marine Corps Boot Camp. Let's give a huge OOH RAH to Patricia Graham, the grandma, and Samantha Graham, the mom, and the new recruit's 7-year-old brother for walking a 5K!
I chose to walk as I haven't run in a few years, figuring if my son can endure boot camp I can walk 3.1 miles for him. It was a very humid Iowa day to be walking but we completed our time. My 7-year-old even walked with my mom and me.Samantha Graham, Recruit Mom
And take a look at those smiles! I think everyone is proud of their accomplishment and their soon-to-be Marine! Ooh Rah and Semper Family to the Grahams!!
Posted on 8/28/2022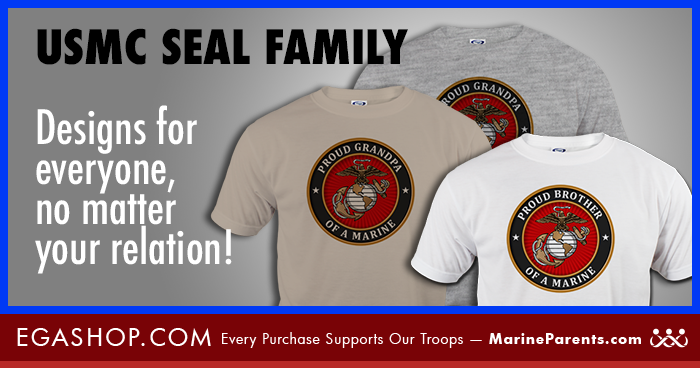 USMC SEAL - FAMILY DESIGN ON SALE!
The iconic Marine Corps Seal - FAMILY EDITION! On sale today only!