Tweet
Semper Gumby Virtual Run or Walk
Team Marine Parents are Doing Semper Gumby!
Posted on 8/23/2022
We've got fifteen members of Team Marine Parents participating in the Semper Gumby Virtual event coming up this weekend, August 26-28. They are walking, jogging, running, biking...whatever gets their "fit" on! Semper Gumby is joining us too. Ooh-Rah to Team Marine Parents for taking this on!
There's still time to join us! YOU choose the fitness activity and distance, whether biking, running, walking, or your favorite exercise equipment! Start slowly and build up your distance each month. For a "virtual run" there is no travel involved; you'll complete your activity in your own community, your local gym, or even your own backyard.
Registration is open now through the last day of the month of the run, August 2022.
Thank you to the following TMP members participating in Semper Gumby this weekend!
Luisa Aciares
Bethany Boutah
Lauren Brandkamp
Stephanie Carter
Tracy Della Vecchia
Ammie Hennigan
David Ogden
Melissa Porter
Kim Schultz
Ethan St. Pierre
Katy Swanson
Michelle Tate
Becky Wilson
Mitzi Woods
Sarah Yturbide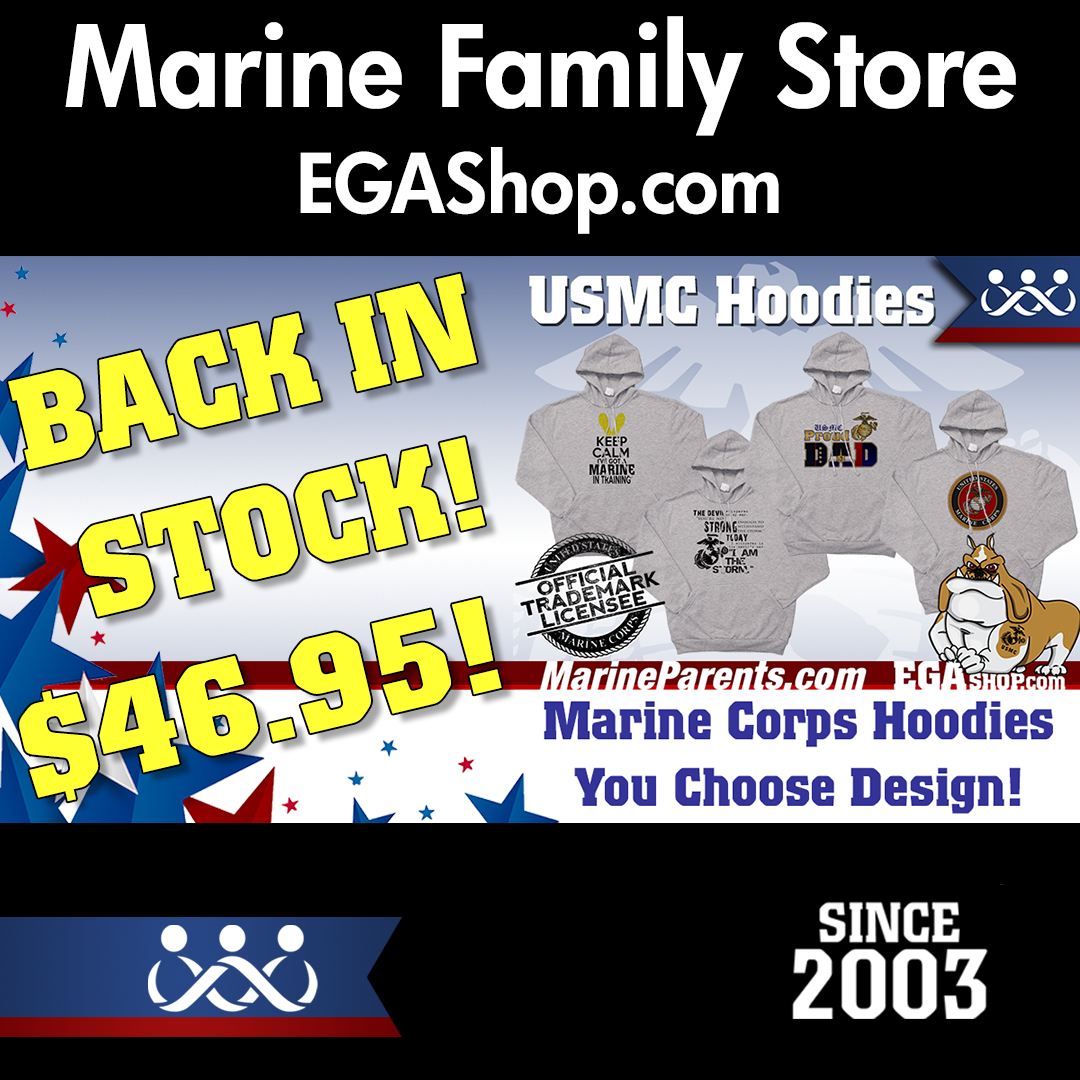 HOODIES BACK IN STOCK!
'Tis the season! Stay warm this winter with our Marine Corps Hoodies!