Tweet
Strava Leaderboard For Week Ending 8/14
Congratulations to all who helped get us to 195 miles! Ooh Rah!
Posted on 8/17/2022
Team Marine Parents has been accumulating mile after mile every week. For the week ending August 14, 2022, our team racked up an astounding 195 miles! Congratulations to all of Team Marine Parents! An additional Congratulations to Pam, Kim, and Nickie who topped our leader boards!
Congratulations to last week's contributors:
Pam Gondola 48.7 mi
Kim Schultz 28.7 mi
Nickie Sattler 21.5 mi
Karin Jacobs 19.6 mi
Penny Terwelp 16.2 mi
Paul Neidhardt 11.5 mi
Laura Stager 9.6 mi
Bobby McLaughlin 9.5 mi
Tracy Della Vecchia 7.6 mi
Katy Swanson 7.0 mi
Coach Shannon Perez 5.3 mi
Sherri Trinler 4.2 mi
Michelle Tate 4.0 mi
Ammie Hennigan 1.6 mi
Thinking about how to incorporate Fitness with a Purpose while your son or daughter is in the Marine Corps? Team Marine Parents is a great way to get started with like-minded supporters of Marines and our military. Learn more today!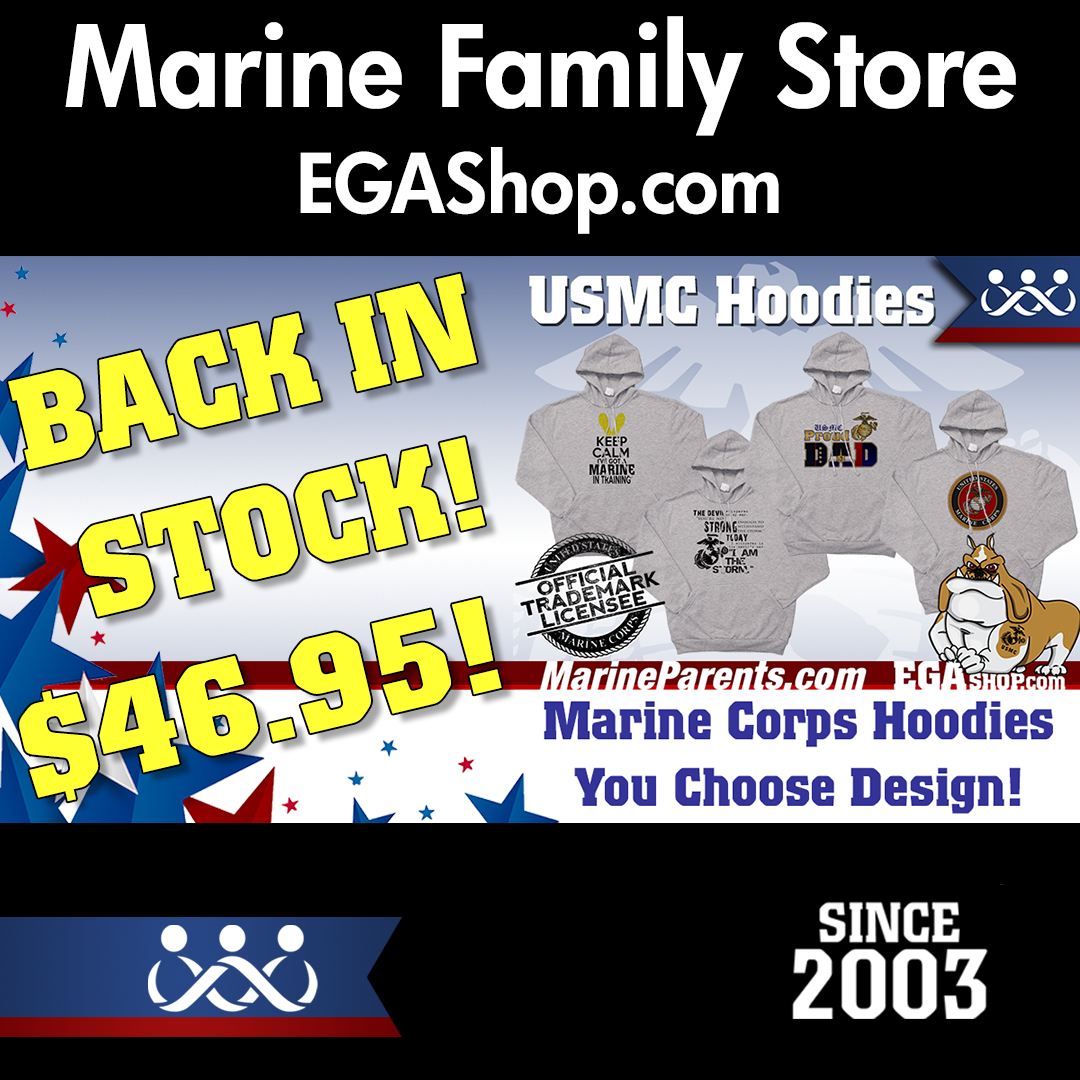 HOODIES BACK IN STOCK!
'Tis the season! Stay warm this winter with our Marine Corps Hoodies!