Tweet
Marine Corps Quantico Virtual 12K UPCOMING
Several TMP participating August 20, 2022
Posted on 8/19/2022
We have seven Team Marine Parents members participating in this weekend's Quanticao 12K from MCMO (the Marine Marathon Organization). The Quantico 12K offers a run of 7.46 miles starting and finishing at OCS aboard Marine Corps Base Quantico.
It's always an honor to run with the Marines! This year, the Quantico 12K is both virtual and live. Help us cheer our team! Give an Ooh-Rah to:
Mitzi Woods
Katy Swanson
Ammie Hennigan
Paul Neidhardt
Kelly Lynch
Santina Lovelace
Shannon Perez
We wish our runners luck in the event and look forward to your sharing photos and finish times!
Show your support by making a donation to their fundraising goal in support of the outreach programs of MarineParents.com.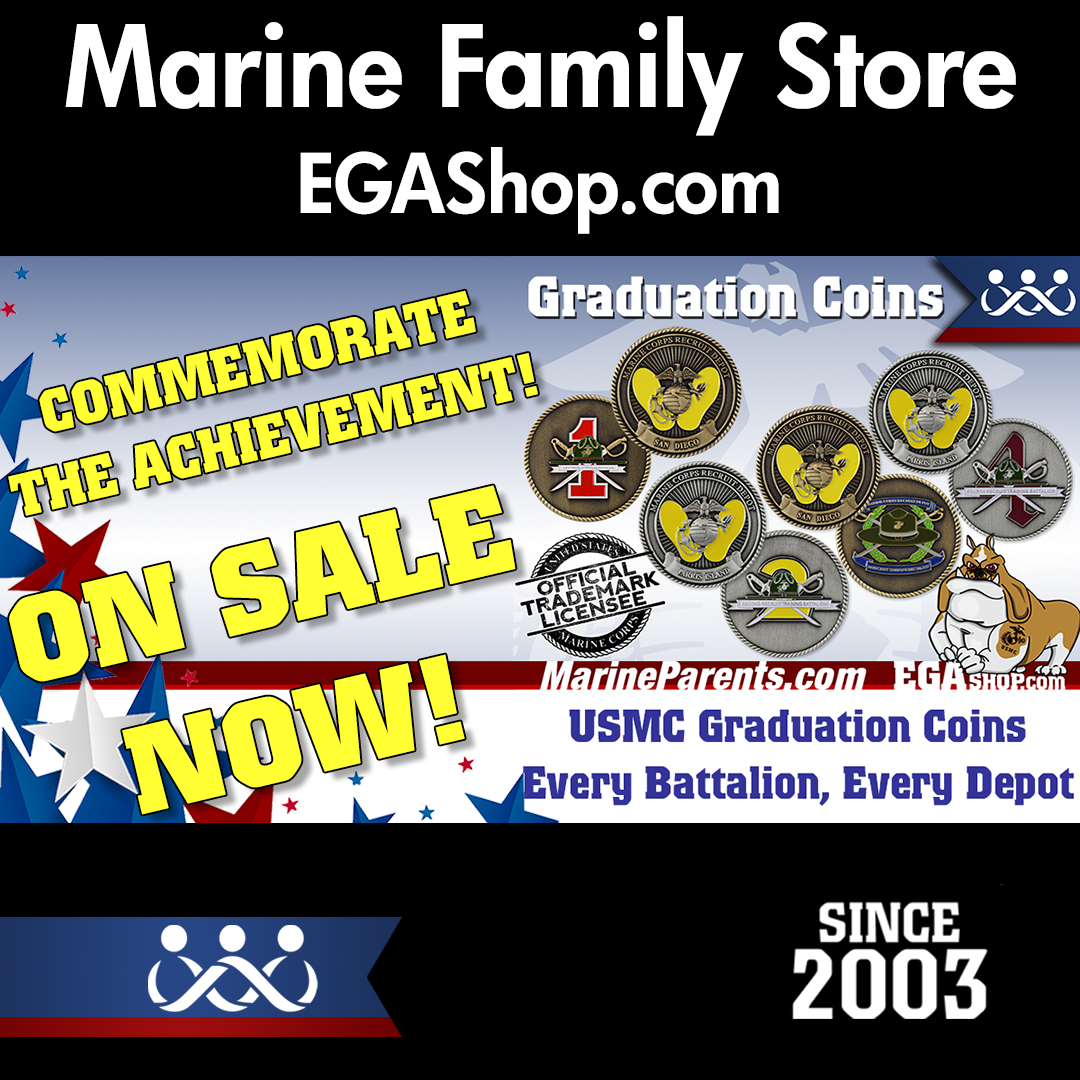 USMC GRADUATION COINS
Every depot, every battalion! We've got you covered!