Tweet
Iron Mike Foundation 5K
TMP Members RECAP from August 13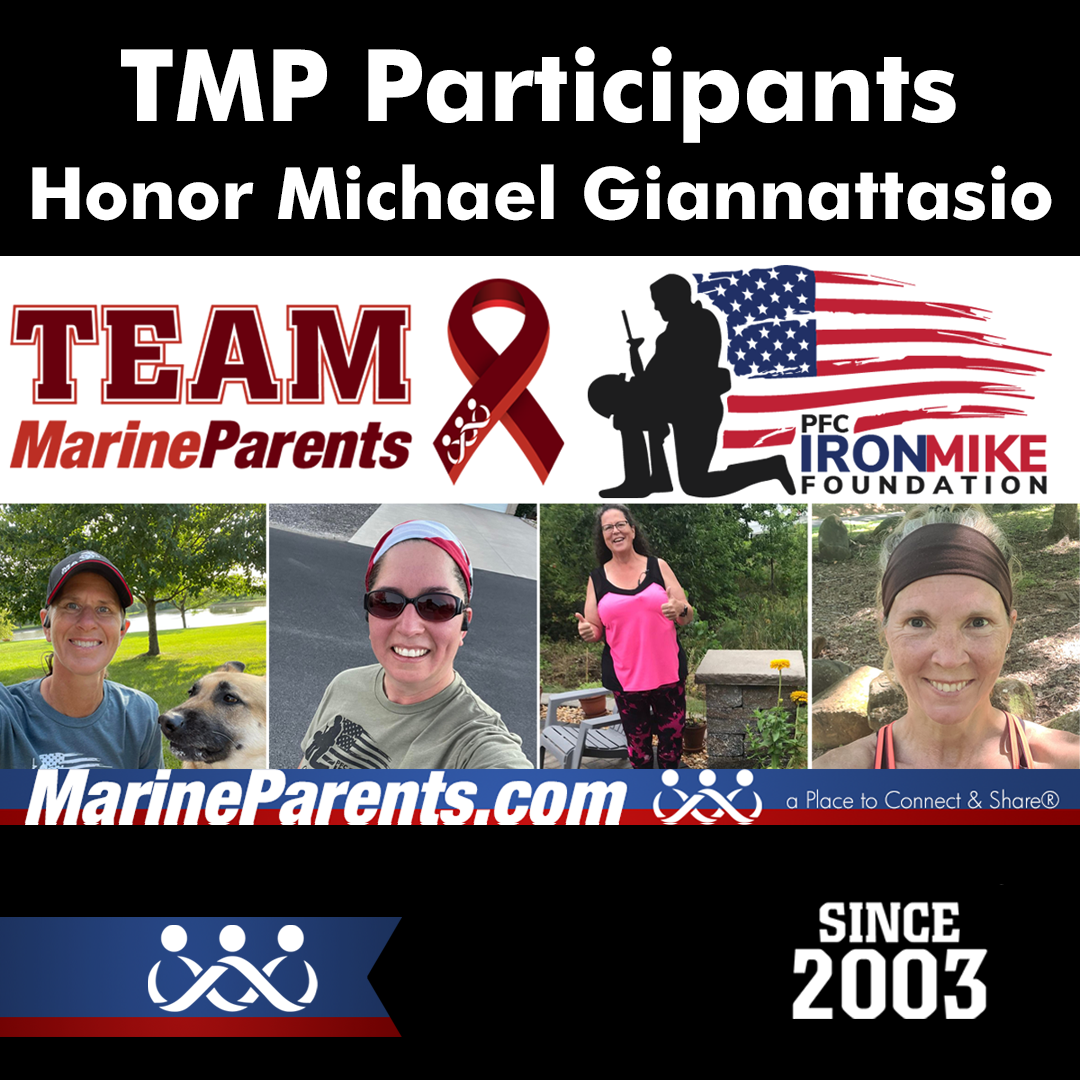 Posted on 8/16/2022
Four members of Team Marine Parents participated in the 5K walk/run for the Iron Mike Foundation in honor of Pfc Michael Giannattasio on Saturday, August 13, 2022. Team Marine Parents Coach Shannon Perez has been running in honor of Marine PFC Michael Giannattasio since October 2017. Katy Swanson has run in the past for the foundation. Kim Schultz and Tracy Della Vecchia are new to the 5K this year.
Michael is a Marine who was killed in a training accident. His family set up a foundation in his name to honor him and his desire to help others. The Iron Mike Foundation is a way for Michael to help others, like his brother, Louis, get special therapies unique to their special needs.
What a good feeling to run in honor of another Marine Family and in memory of a Marine Hero. Kim Schultz, Marine Mom and TMP Participant
It's a true honor to participate in the foundation's 5K this year for the Giannattasio family. I want to give a shout-out to Jane, that your son will never be forgotten. Semper Fi and God Bless! Tracy Della Vecchia, Marine Mom and TMP Participant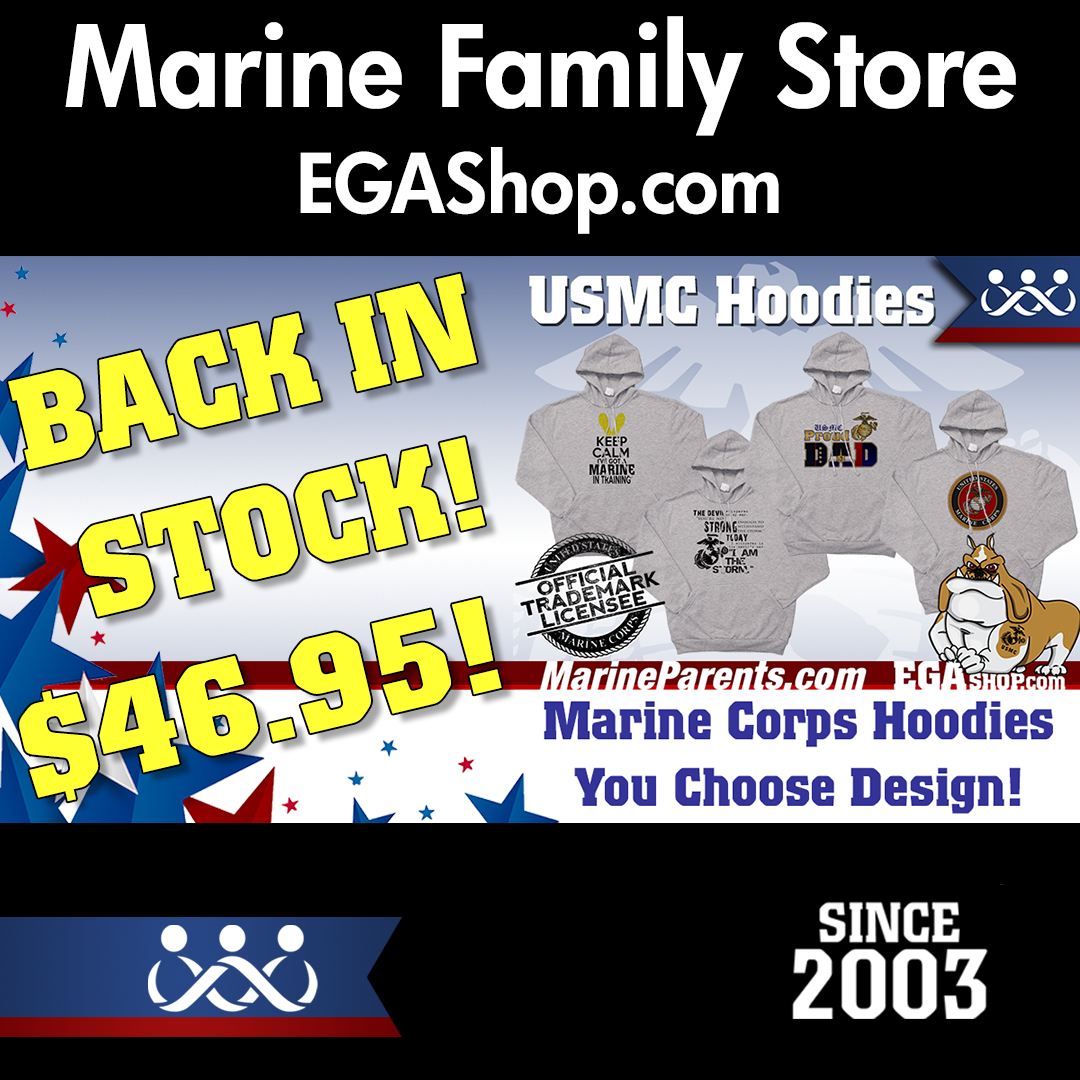 HOODIES BACK IN STOCK!
'Tis the season! Stay warm this winter with our Marine Corps Hoodies!