Tweet
July Dale Larson Challenge 13.1
Let's Do This! Register Today!
Posted on 7/18/2000
Dale Larson's Challenge for July is a memorial run to honor Dale, a Marine Father, Volunteer, and Runner who passed away on June 1, 2020. Dale ran dozens of half marathons and this is his challenge to you this month. Complete 13.1 miles for your event in honor and memory of Dale. If you can't run a half marathon, choose a distance that works for you. Dale's preferred race was a half marathon to which he maintained that running 13.1 miles was only half crazy! Participate virtually with other Marine family members around the globe. Participate virtually with other military and Veteran supporters around the globe.
YOU choose the fitness activity and distance, whether biking, running, walking, or your favorite exercise equipment! Start slowly and build up your distance each month. For a "virtual run" there is no travel involved; you'll complete your activity in your own community, your local gym, or even your own backyard.
Registration is open now through the last day of the month of the run, July, 2022. Registration fees are non-refundable.
The finisher's medal will be shipped to you to arrive approximately 2-3 business days before the first date of the run. To ensure you have your medal for your race finish, register early!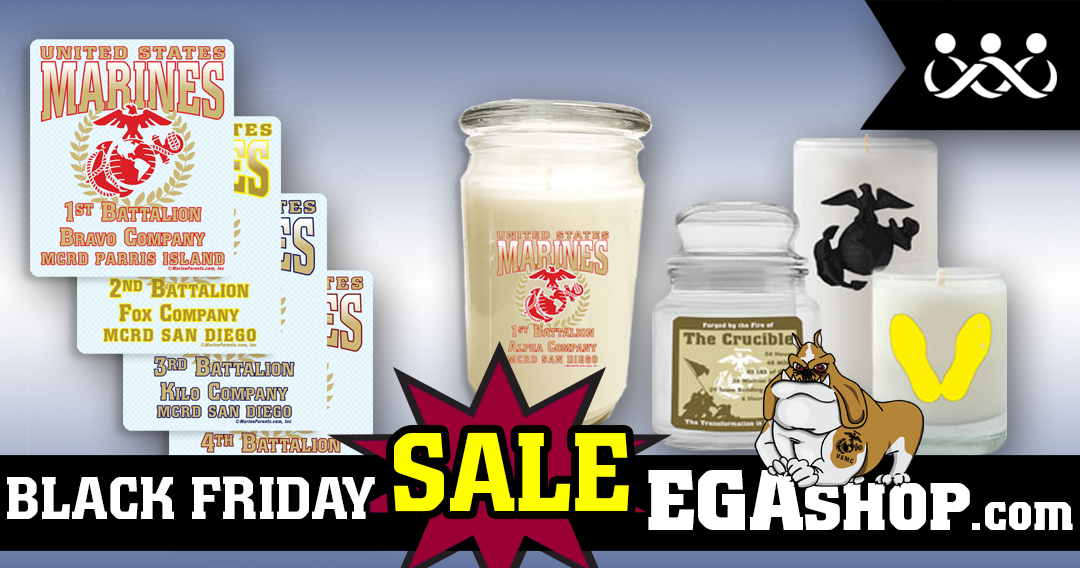 Black Friday Prices on Crucible Candles and Stickers!
Is the Crucible looming in your recruit's future? Get your candles and stickers to light during the Crucible. Tomorrow is our last day for Black Friday prices!