Tweet
Let's Help Nickie Reach Her Goal For 2022!
Nickie has set a goal of $500 and needs our help to reach it!!
Nickie is returning this year with a goal of running every Armed Forces event, either virtually or live! Nickie has already registered for Coast Guard Marathon (5k), Air Force Marathon (10k) and she is awaiting registration for the Army 10 miler, Run Space Force 10 miler, the Navy 10 miler, and of course the Marine Corps Marathon 10k. Nickie is already registered for many of the TMP Virtual events!
Nickie is a big support to all of our team members in our Facebook group and encourages others to keep going! Let's help her reach that $500 goal this year!! SEMPER FI!
As a member of TMP, participants set a goal to raise money for the outreach programs of MarineParents.com. Outreach includes information and services to family members of a recruit or Marine, shipping publications to Marine Corps recruiters about our programs and services, travel assistance for boot camp graduations, and providing resources to Marines reintegrating back into civilian life.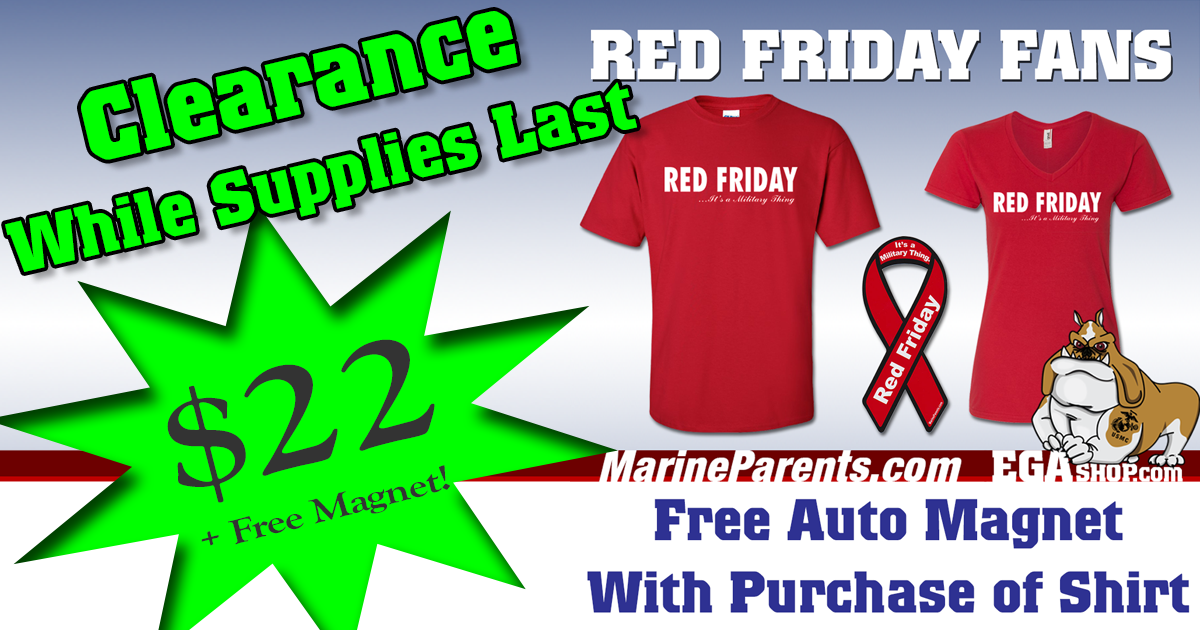 Red Friday Shirts and Auto Magnets
Our best selling RED FRIDAY design is for EVERY branch of the military. Pair it with a free Auto Magnet and show your pride in all of our military!