Tweet
Echo Company Parris Island Graduation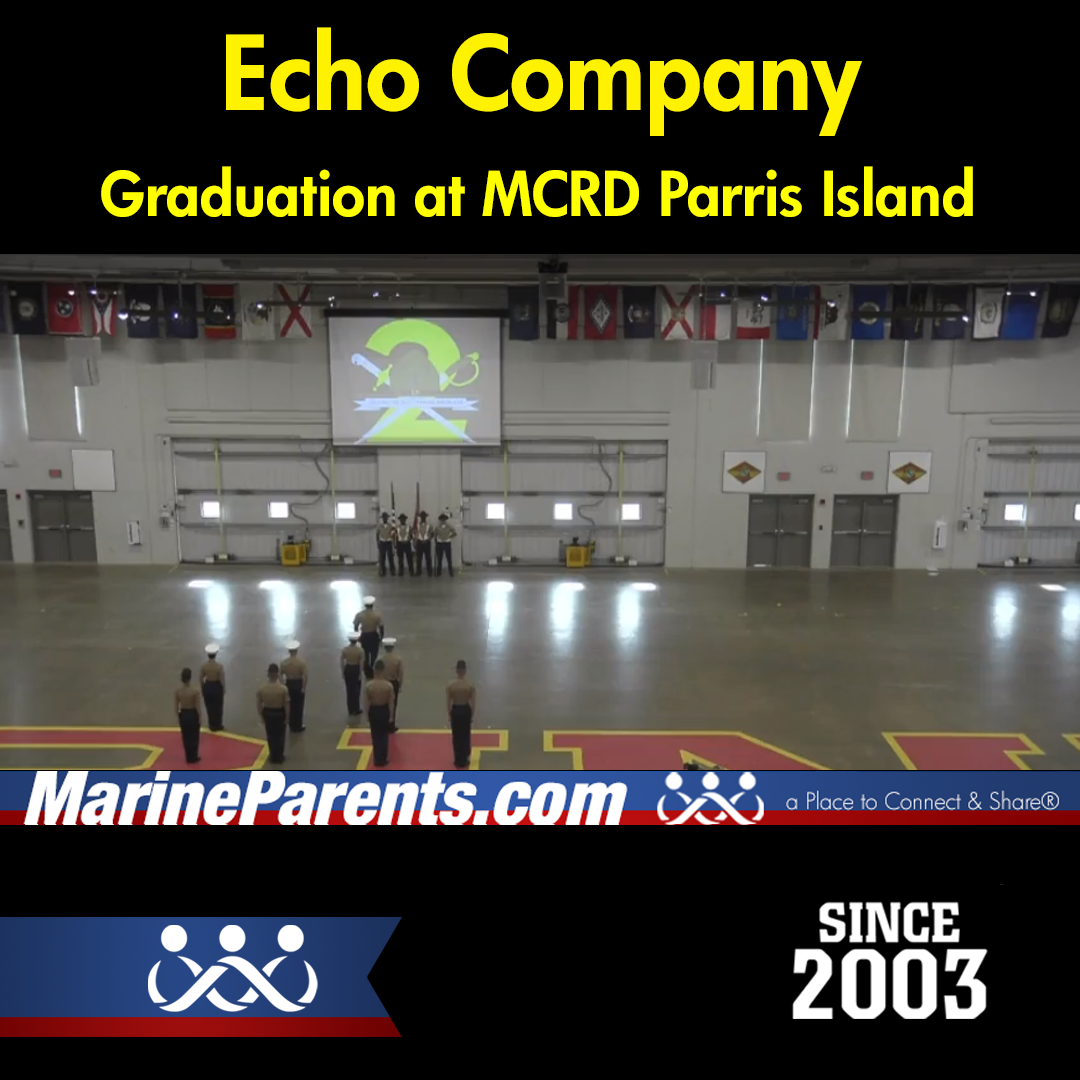 Congratulations to Echo Company at Parris Island!
On May 27, Marines for 2nd Battalion Echo Company at Parris Island graduated from recruit training. After 10-day leave, those Marines will attend the School of Infantry and will begin their combat training.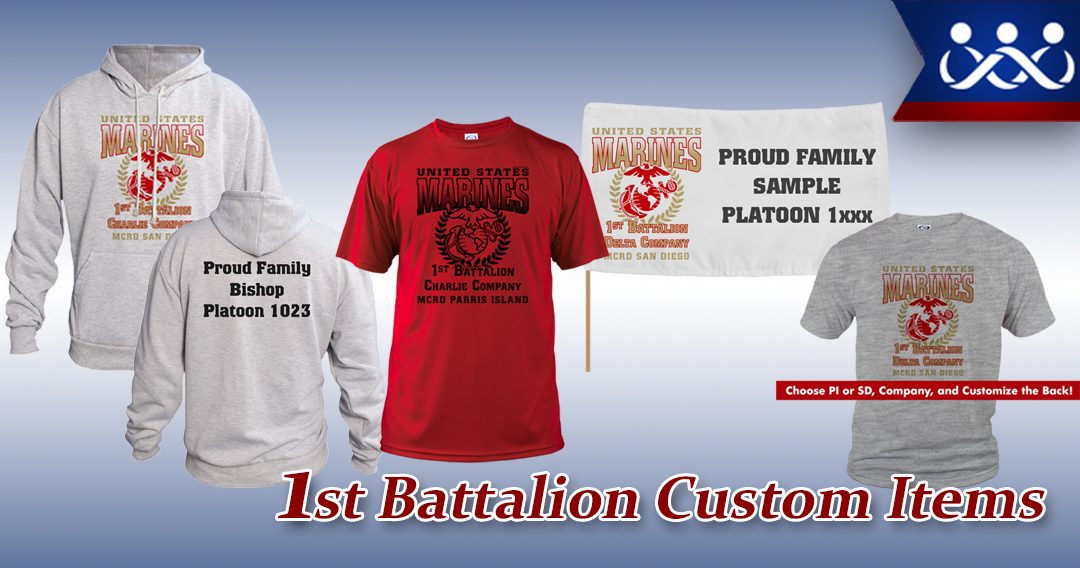 Custom Boot Camp Items for 1st Battalion
Ready for your soon-to-be Marine's graduation from boot camp? Show your pride with these customized items for the whole family!