Tweet
Put Your Hands Together For This Marine Mom!
Pamela completes the Historic Half live in Virginia!
Marine Corps Historic Half Marathon in VA for hubby and Devil Dog Double for me. Great race - the Marines sure know how to get it done! #runwiththemarines
....Pamela Gondola
Congratulations Pamela! You rocked this event!
From Pamela, "Each morning I wake up thankful for my health and for my freedom. I have some control over my health but without the brave men and women who have served and who are serving our country, I wouldn't have my freedom."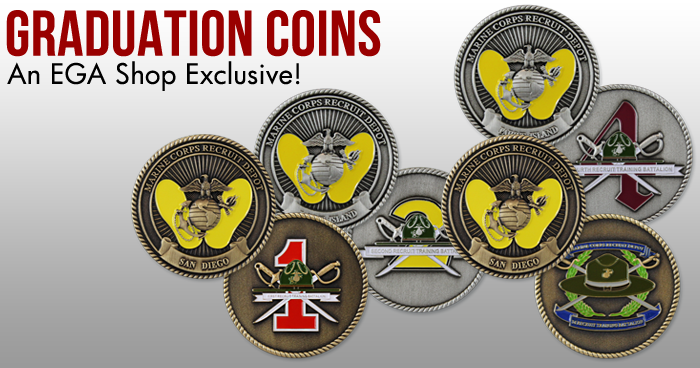 EGA Shop Exclusive USMC Graduation Coins
The incredible detail is stunning on our official Marine Corps Trademark licensed Battalion Coins; created exclusively for recruits who attended Marine Corps Recruit Depot at Parris Island or San Diego.