Tweet
How We Help Caregivers
At MarineParents.com we support all caregivers and we thank all of you for your service!
Posted on 5/8/2000
Tens, if not hundreds, of thousands of husbands, wives, children, friends, and family members have become military caregivers since the first American troops entered Afghanistan in 2001. Day after day, these unsung heroes dedicate their lives to caring for others, often with little or no help from others.
With that in mind, one of our goals of the Warrior Support Team™ is to ease the burden that these caregivers bear and to raise awareness of what they're doing. If you are or know a military caregiver, please, tell us what we can do to help. It is our honor and privilege to be able to assist those who care for our country's bravest.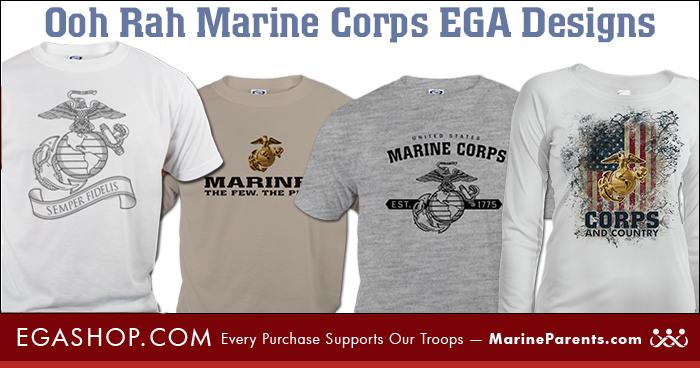 Add some MOTO to your wardrobe
With these OOH RAH Marine Corps EGA designs. Show your support for the Marine Corps by buying these designs and wearing them wherever you go!