Tweet
Give a Big Welcome Back to Abigayle Tate!
Abigayle is back for her second year with TMP, supporting her MoM who is awaiting a kidney transplant.
Abby and her mom ran together with Team Marine Parents last year. This year, it's even more exciting for them to be back and running together! She is thrilled her mom can do some light activities now while she waits for a kidney transplant. Abby isn't your typical teenager; her Marine brother will be deploying soon, and she fully understands the added worry her mom will experience. Abby feels it, too. Getting in some activity together will help them both beat the deployment stress! Ooh Rah, Abby!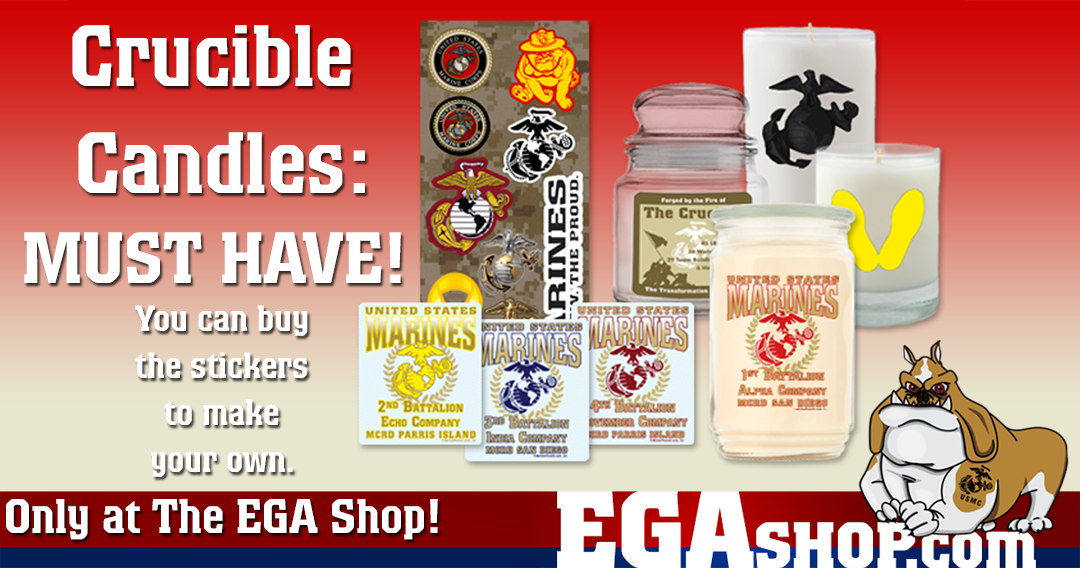 Crucible Candle Accessories
The EGA Shop has the best selection for your crucible candle decor. EGA Shop Exclusive stickers for each recruit company.