Tweet
Marines Attack Half Moon Hill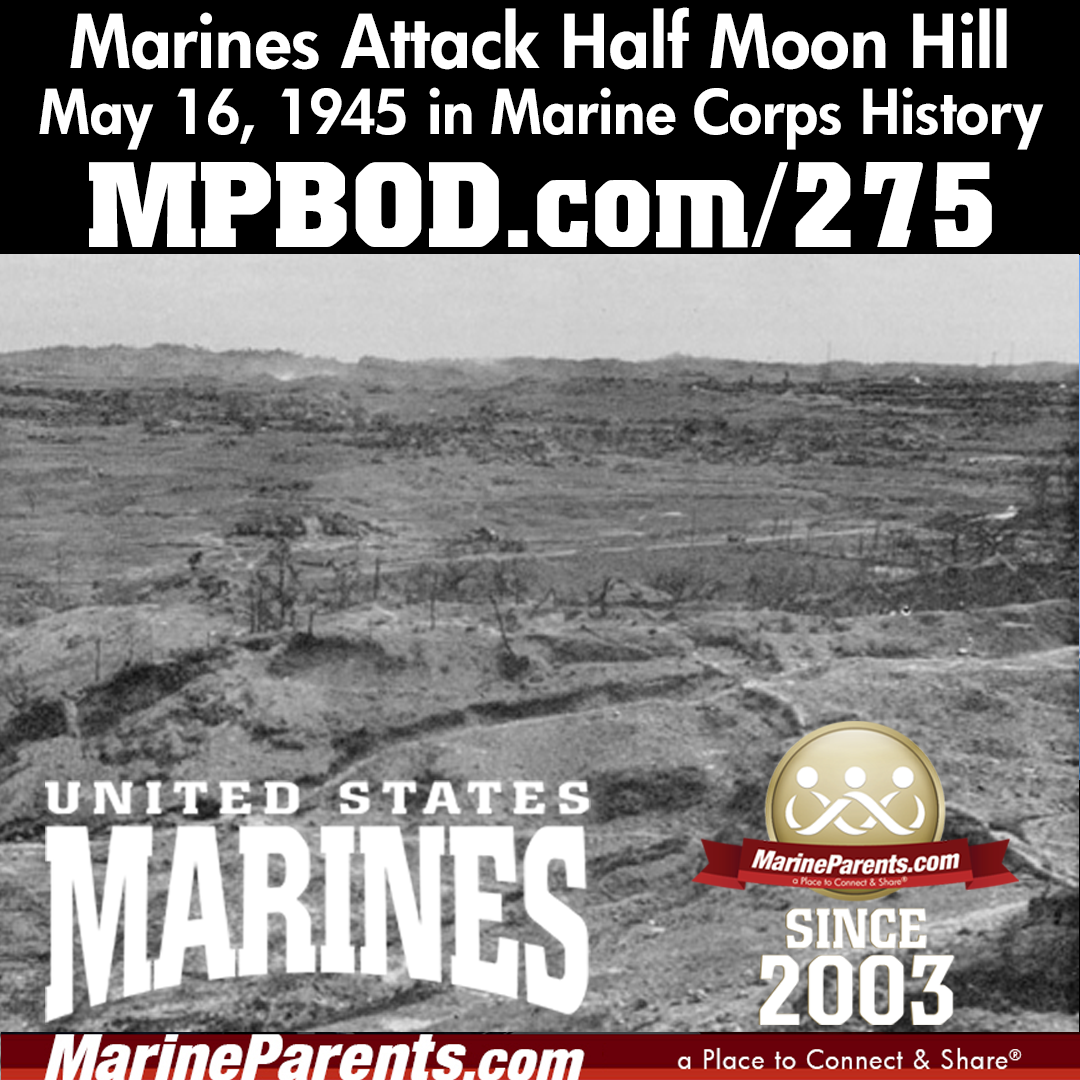 May 16, 1945 in Marine Corps History
On May 16, 1945, the 22nd and 29th Marines continued an attack against Half Moon Hill, a day that the 6th Marine Division would later describe as the "bitterest" of the entire Okinawa campaign. By May 18, the famed Japanese "Shuri line" was breached by American forces.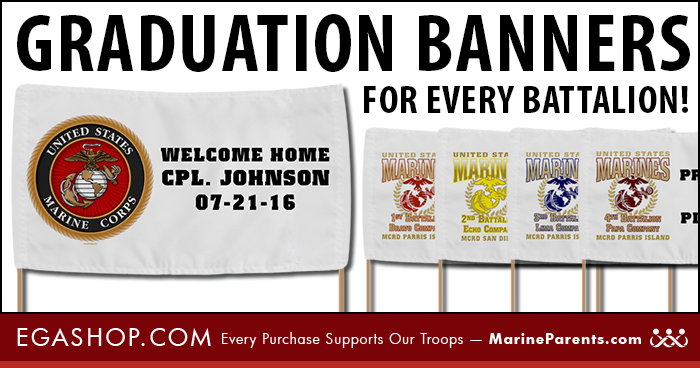 Marine Corps Graduation Banners ON SALE!
Show your support of your new Marine and hold that graduation banner high! Customization available!