Tweet
Recruit Family Members Take the Challenge
With Semper Gumby while their recruit is in boot camp for 13 weeks!
Posted on 9/1/2022
We had a record number of recruit family members participating and submitting photos for the Semper Gumby Virtual Run/Walk. OOH RAH to these proud parents, grandparents, stepparents, and aunts of a recruit for embracing wellness during boot camp! If your recruit can get fit, SO CAN YOU! Read what these recruit family members said:
I was running and pushing myself out of my comfort zone for my recruit! He chose to serve our country and is being pushed out of his comfort zone regularly, so we did the same to honor him!Nicolas Dirig, recruit family member
When I first decided to sign up for the Semper Gumby Virtual Run, my thought was to complete a 5k. But the more I thought about it, I wanted to push myself to do more than I was comfortable with - because that's exactly what my recruit is doing.Sarah Yturbide, recruit Mom
Are you ready to take on the challenge? Our next virtual event is September 24-26, 2022. September is an important month to honor Gold Star Family members, a family whose son or daughter has died in service to our nation. Let's stand by them and show support by participating in our September Virtual Run/Walk: Honoring Gold Star.
Let's do this Marine and recruit family members!!! Complete a run or a walk for your Marine or recruit and honor our fallen heroes. Use the links below to learn more and to register yourself for the next virtual event being held September 24-26, 2022.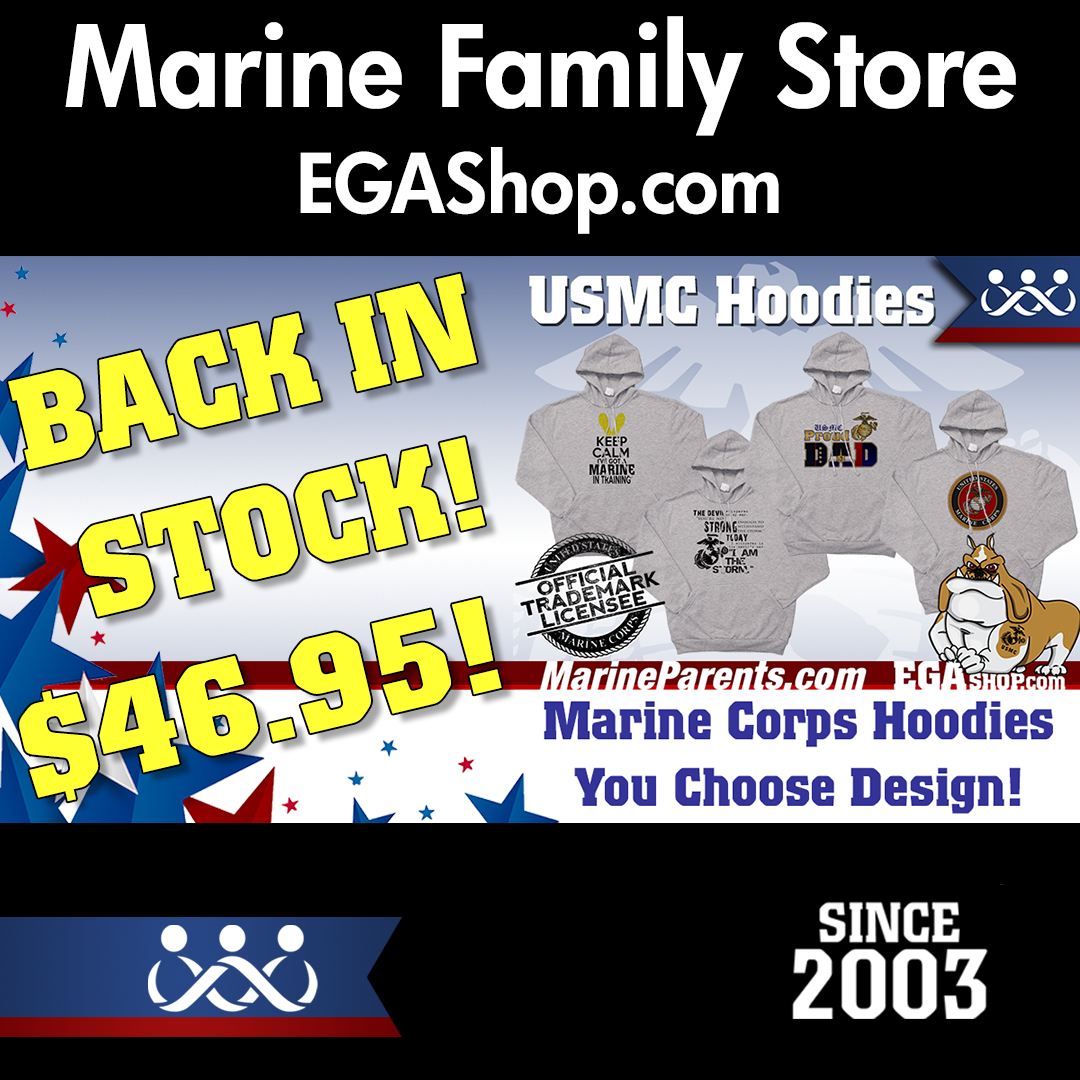 HOODIES BACK IN STOCK!
'Tis the season! Stay warm this winter with our Marine Corps Hoodies!