Tweet
The EGA Shop by MarineParents.com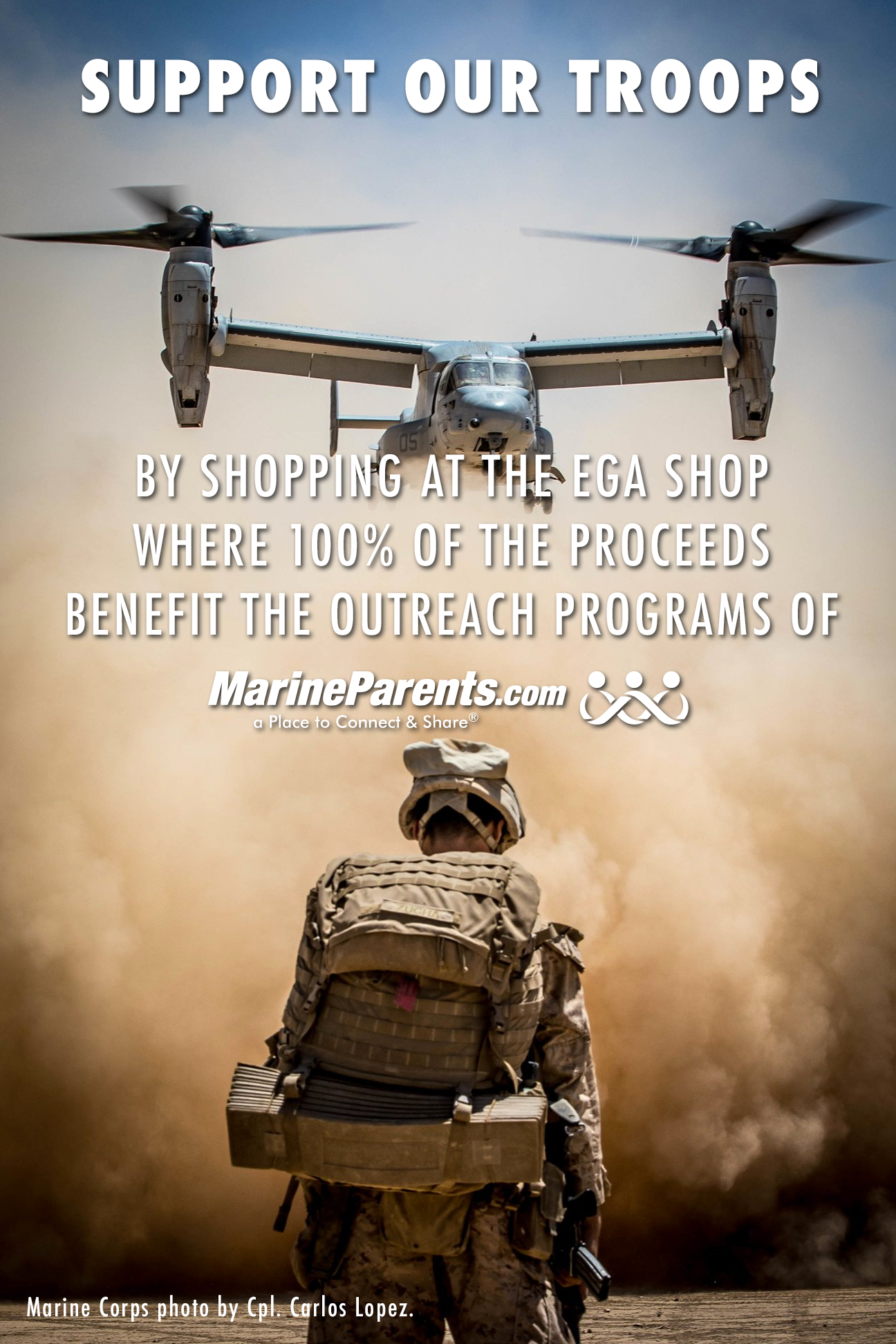 Shop Where Your Purchase Supports the Troops
When you shop at the MarineParents EGA Shop, 100% of the proceeds support the outreach programs of the organization. We've been helping Marines and their family members since 2003, and your purchase helps to support Marine Corps families! THANK YOU for shopping with us!
MarineParents.com a Place to Connect & Share® is a registered trademark of the United States Marine Corps. Used with permission. Content and graphics copyright to MarineParents.com, Inc. All rights reserved worldwide. For additional information on legal use visit the legal page of our website. MarineParents.com is an IRS-approved 501(c)(3) public charity.
Posted on 9/14/2022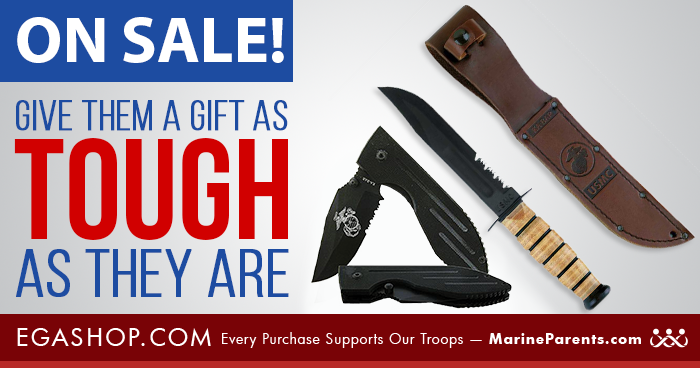 The Perfect Gift is ON SALE!
Every Marine needs a Ka-Bar!