Tweet
Oscar Company Parris Island Graduation
Congratulations to Oscar Company Marines at Parris Island!
On May 6, Marines for 4th Battalion Oscar Company at Parris Island graduated from recruit training. After 10-day leave, those Marines will attend the School of Infantry and will begin their combat training.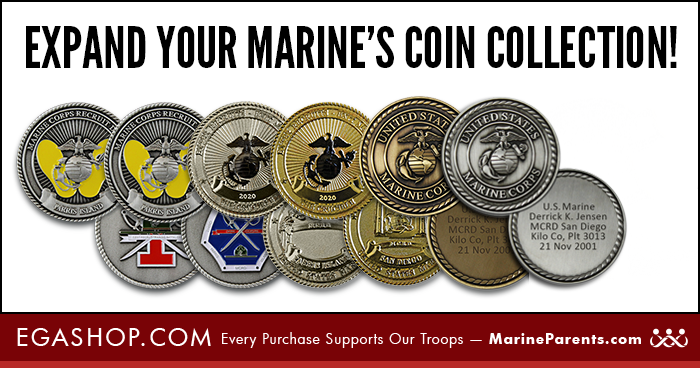 Expand your Marine's coin collection!
Help your Marine build a coin collection worthy of their achievements!