Tweet
Show Your Support For Our PTSD Awareness Runners!
REGISTRATION is still OPEN!
Hey Fan Squad! Let's get the word out that registration is STILL OPEN! Get signed up TODAY!
Ask folks to join the Fan Squad to support you during your run by changing their profile image to the "Fan Squad."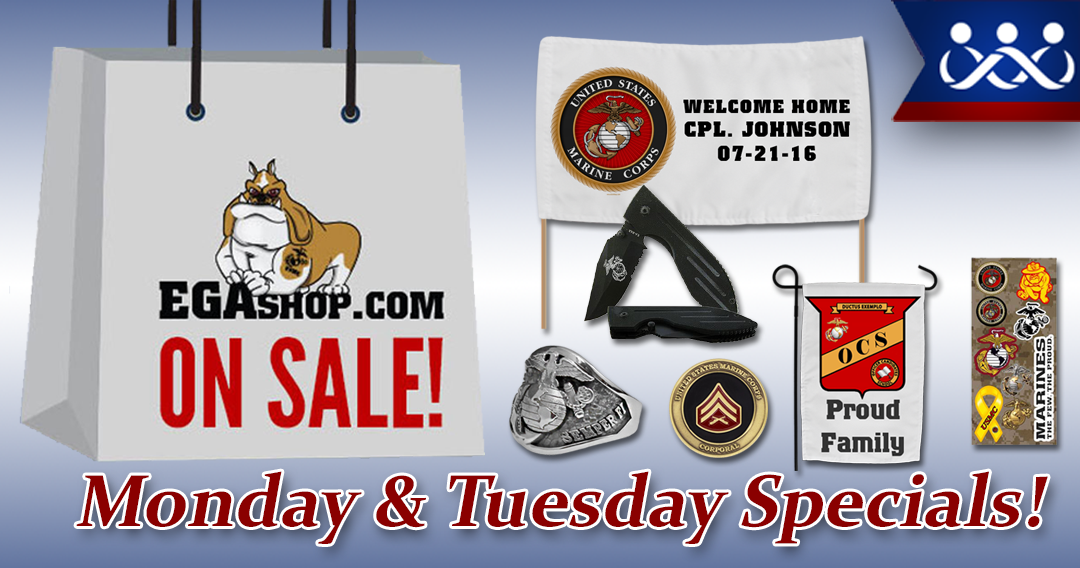 Monday and Tuesday Specials at the EGA Shop!
MONDAY and TUESDAY SALE! We have our Marine Corps shirt designs, OCS designs, Gifts for Marines, Marine Essentials, Coins, Crucible Stickers, Banners, Pennants, Rally Towels, and Scrapbooking supplies on sale! Select items on sale TODAY in many categories!