Tweet
SPONSOR A BOX OF LITERATURE
Learn how you can help spread the word to new families!!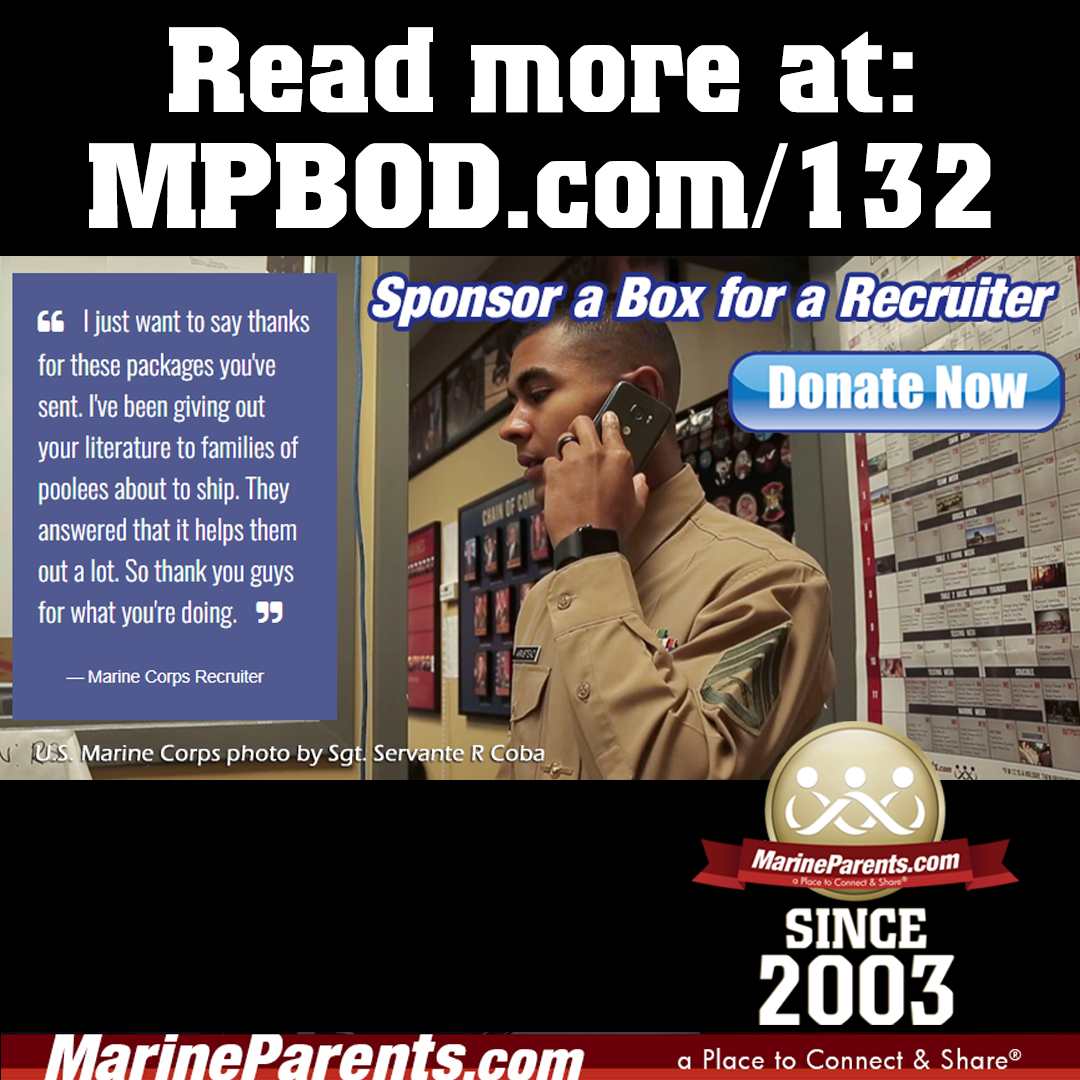 Posted on 5/11/2022
Click the image to DONATE NOW, or Click to Donate Using PayPal.
UPDATE: We have raised $12,720 of our $16,000 goal!
Marine Corps Recruiters use our MarineParents.com handouts and literature during presentations to poolee families before their recruit ships to boot camp. We've already received over 300 orders from recruiters for our literature kits this spring. We are extremely low on funds. We need your help. Please help new poolee and recruit parents to find the support of MarineParents.com by sponsoring boxes of matrices and handbooks being shipped to Recruiters.
a Place to Connect & Share® is a registered trademark of the United States Marine Corps. Used with permission.
I just want to say thanks for these packages you've sent. I've been giving out your literature to families of poolees about to ship. They answered that it helps them out a lot. So thank you guys for what you're doing.
— Marine Corps Recruiter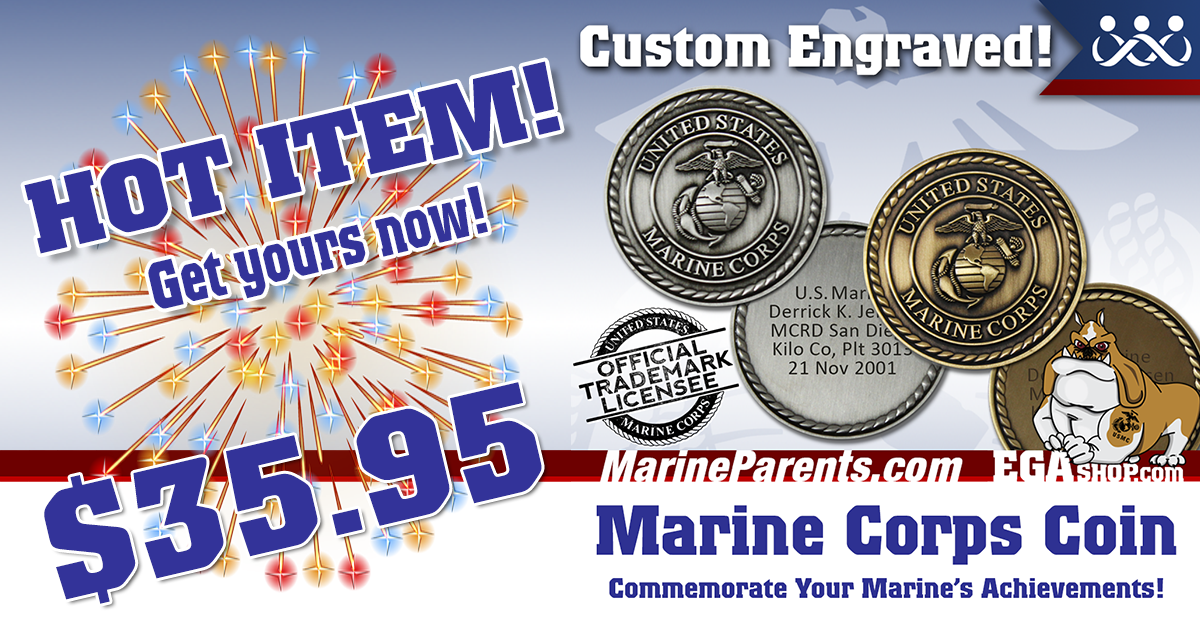 CUSTOM ENGRAVED COIN
Commemorate the achievement and add to your Marine's collection today!