Tweet
Impact on TWO of our TMP Participants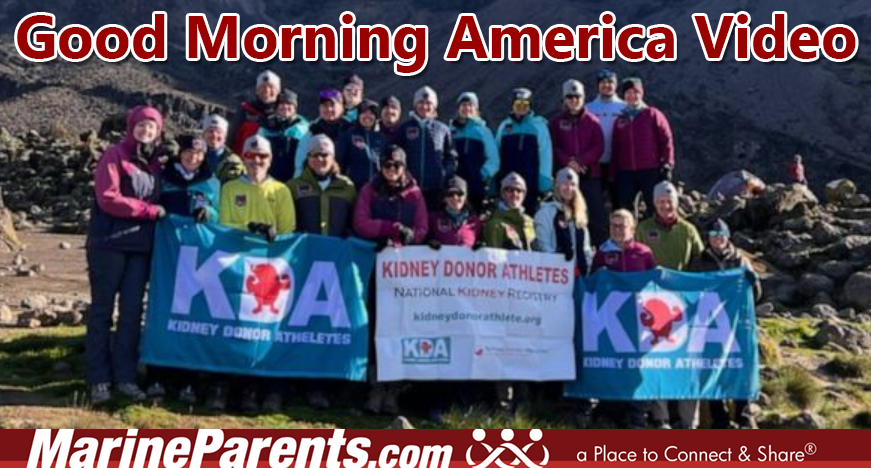 Video from Good Morning America for World Kidney Day March 10
Bobbie McLaughlin is a Marine Father that was a member of our Team Marine Parents for several years, running Marathons in his Marine son's honor. He's also a member of Kidney Donor Athletes that were featured on Good Morning America yesterday for World Kidney Day. He's also been a mentor to M.o.M. Michelle who we are helping with finances during her kidney dialysis and search for a kidney donor.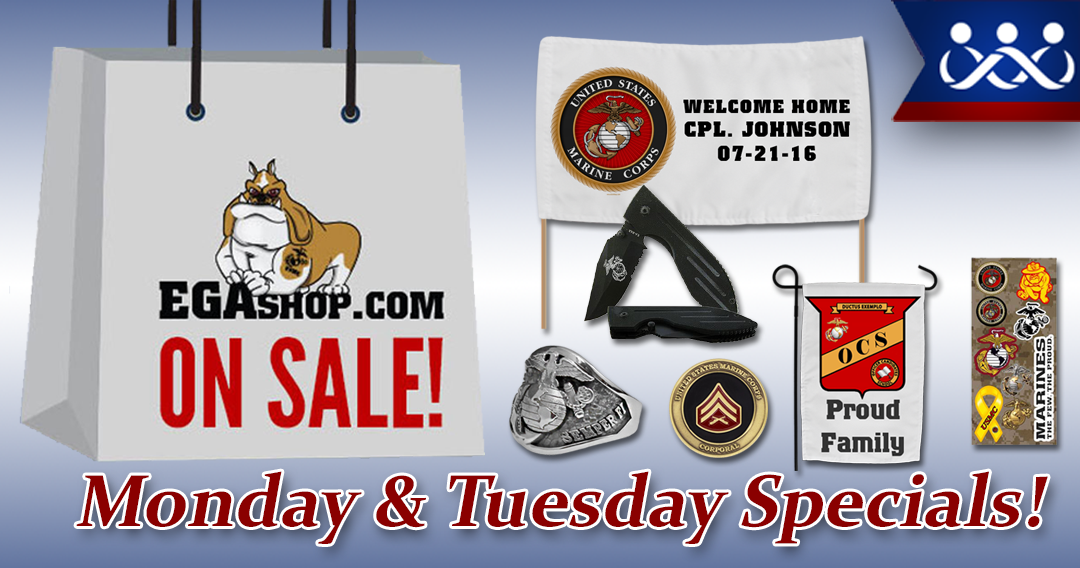 Monday and Tuesday Specials at the EGA Shop!
MONDAY and TUESDAY SALE! We have our Marine Corps shirt designs, OCS designs, Gifts for Marines, Marine Essentials, Coins, Crucible Stickers, Banners, Pennants, Rally Towels, and Scrapbooking supplies on sale! Select items on sale TODAY in many categories!