Tweet
Team Marine Parents Wants YOU!
Fitness & Fundraising with Purpose! Supporting One Another & MarineParents.com
Posted on 6/11/2000
Team Marine Parents takes being part of the Marine Corps Community to another level. Joining a team of people across the United States who share a focus and a mission creates incredible bonds and opportunities for life-long friendships. You don't have to be an athlete to participate. A commitment to any type of fitness, supporting the organization, MarineParents.com, and a passion for our MARINES is what it takes. And who doesn't want that in their life? Join us!
Team Marine Parents, Thank you, thank you for the opportunity to run the 41st MCM. Back home and still floating on my runner's high! Lisa, it was an honor to train with you the last few months. From your inspirational memes, the monthly challenges and just keeping us in check and on track, I really don't know if I would have done it without you. It was an honor to run for Team Marine Parents. Semper Fi and God Bless our Marines!!
—Shannon S., 2016 TMP Participant
The mission of Team Marine Parents is to provide the framework for individuals to participate in athletic events nationwide while raising funds and promoting awareness of the organization's outreach programs.
Whether you're the family member of a Marine, running in memory of a Marine, or a fan of supporting Marines, we welcome you to join TMP. Not all of our runners are athletes, but the one thing each has in common is a love for supporting Marines, past, present, and future. It's a fun opportunity to train with other Marine Parents for events around you, for virtual events, and for major events now opening up around the US.
If you enjoy running or competing in athletic events, encouraging communities to engage in troop support activities, and raising money for a good cause, then TMP is a great fit for you. Join the team today!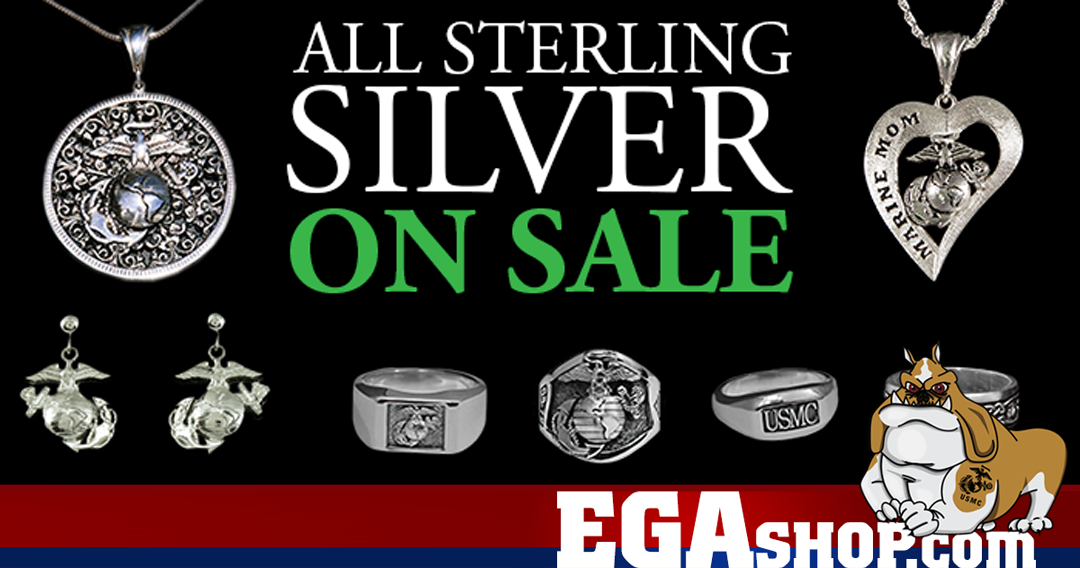 Marine Corps Sterling Silver Jewelry ON SALE
Get your USMC Veteran-made sterling silver jewelry today! Makes a PERFECT Christmas Gift! OOH-RAH!